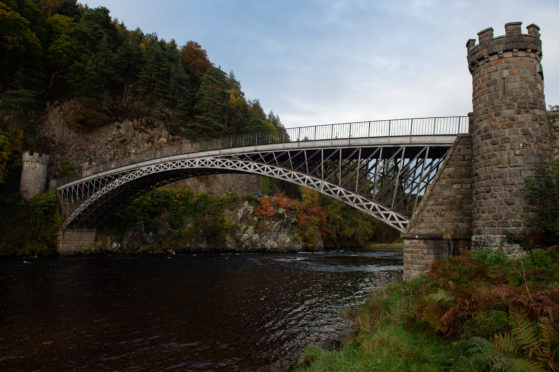 Outdoor enthusiasts in Moray have unveiled an overhaul of a website listing paths and waterways for locals and visitors to enjoy.
The coronavirus pandemic forced the cancellation of the region's annual walking festival in June.
However, the Moray Way Association instead devoted resources to updating the online directory of routes to help people explore the region on their own.
About 150 routes have been listed on the Moray Ways website, including the popular Speyside Way, Moray Coastal Trail and Dava Way, which runs from Grantown to Forres, as well as a growing number of short health walks.
Laurie Piper, chief executive of Visit Moray Speyside, said: "The new Moray Ways website is a great resource for local people and visitors.
"Whether you are an accomplished walker or looking for a gentle afternoon stroll, the site has dozens of different options right across the region. Moray Speyside is famous for its scenery and landscapes and there's often no better way to experience it than on foot."
Chris Muir, chairman of the Moray Way Association, said: "The site is a valuable resource for Moray for anyone who wants to explore our landscape, heritage and culture.
"The adopted site has so much information collected over the years but desperately needs updating to be accurate and useful. With 150 routes and the potential to add more, we need help to do this."
The new website is www.morayways.org.uk
To help support its development, contact the Moray Way Association by e-mailing info@morayways.org.uk or by calling 07764 615517.