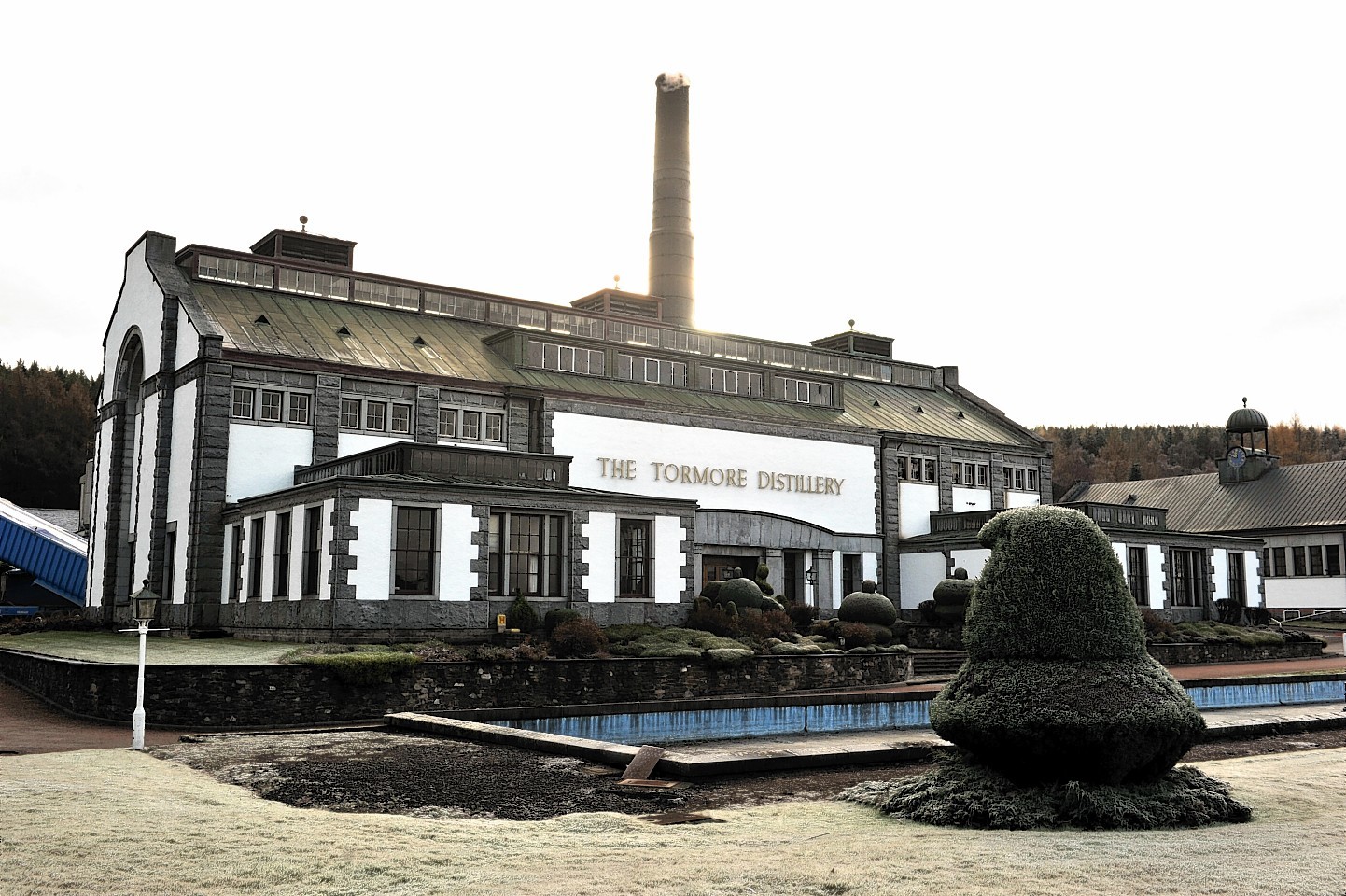 Hopes have been raised that homes and businesses in Moray could soon have access to mains gas after whisky-producers built a new £7.6million pipeline.
Four distilleries in Speyside – The Glenlivet, Tormore, Tomintoul and Cragganmore – are now cooking with gas after a 16-mile link to Scotland's main gas network was completed.
The pipeline is delivering up to 4,000 cubic metres of gas to the distilleries every hour, and local politicians want it to be expanded to benefit families and other companies.
Moray MP Angus Robertson said: "The new gas infrastructure in Speyside is a major investment by the whisky companies involved and it is another example of how buoyant the whisky sector is in Moray and across Scotland.
"This new gas infrastructure also opens up the possibility of making mains gas accessible to other businesses and homes in Speyside and that is something I am working on with the various companies involved and the public sector in Moray."
The new pipeline was built by infrastructure company Fulcrum, which also installed the gas works at the 2012 London Olympic Stadium.
The scheme was a joint venture by whisky-producers Chivas Brothers, Diageo and Angus Dundee, and aims to cut carbon emissions and end reliance on road tanker fuel deliveries.
Buried under local roads, the line follows the A95 and continues south through Marypark and across the Bridge of Avon to supply the Cragganmore and Tormore Distilleries. It follows the B9008 and B9136 to pump gas to The Glenlivet and Tomintoul.
David MacInnes, Chivas Brothers energy manager, said: "When the distilleries were established, gas had yet to be used as an energy source and their location was selected simply for the ready availability of fresh spring water.
"Until now, we've had to rely on fuel oil which had to be brought here by heavy tanker trucks and stored on site.
"With the new connection to the main gas network, we now have access to a far cleaner energy source and a much more reliable energy supply."
Chris Sharkey, Diageo supplier performance manager, said: "It has brought real benefits to our businesses and to the local community by allowing us to stop using heavy fuel oil in the distilleries.
"That is better for the environment because it means lower carbon emissions and it also means fewer heavy fuel tankers on the roads, which is great news for everyone who lives locally."