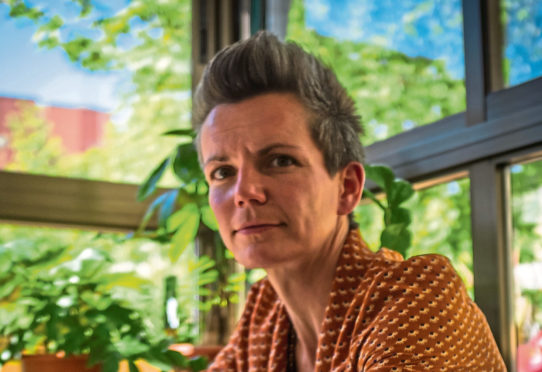 There is a chorus of chirping as Emma Christie comes on the line; she laughs and apologises for the noise.
"I'm sorry, it's the parakeets," she says, as if the presence of these colourful birds is perfectly normal.
Their exotic song is a far cry from the piercing call of seagulls in the north-east, where Emma worked as a young journalist at the Press and Journal.
Indeed it was Aberdeenshire which sparked an idea for Emma, a feeling that she had something to say beyond the confines of hard-hitting news stories.
With her 30th birthday approaching, she took the plunge and decided to start a whole new life abroad – with a particular goal in mind. It has been a decade since Emma swapped Elgin for Barcelona, and she can at last say mission accomplished.
Her debut thriller, The Silent Daughter, is due to be released next week and Emma is already working on her next book.
She believes lockdown has given her the chance to take time away from her job as a tour guide, and bring her vision to life.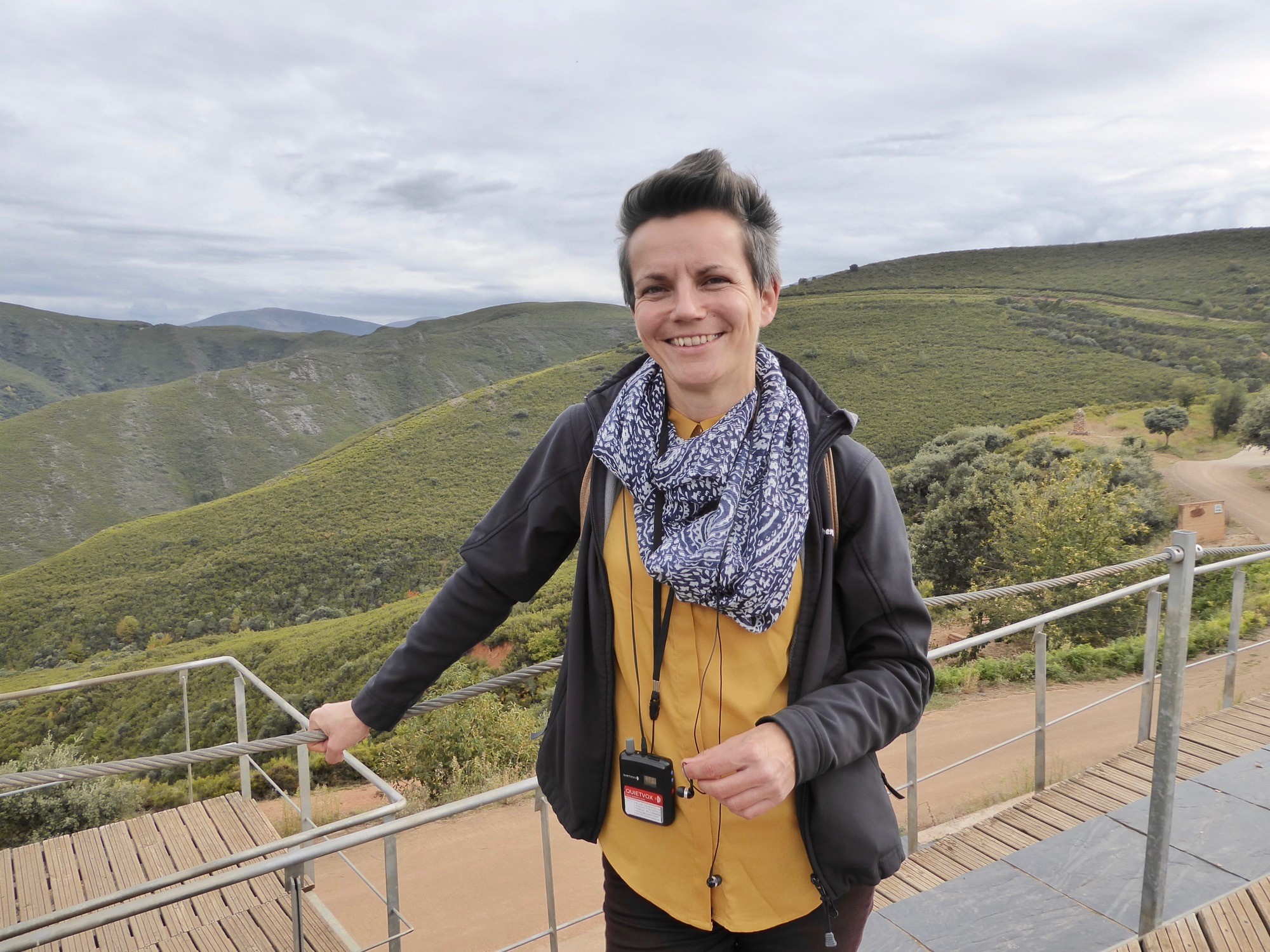 The Silent Daughter tells the story of news reporter Chris Morrison, whose wife ends up in a coma.
As he attempts to reach their daughter, Ruth, who is away travelling, he unravels one secret after another.
From the influence of the world of journalism, to how easy it can be to fake a life online, Emma admits to taking inspiration from her former career.
Now happily settled in Barcelona, her choice of relocation was no accident.
"I actually moved to Barcelona for a year and a half after graduating from university," said Emma, who grew up in Ayrshire.
"I taught English before returning to Aberdeen where I had studied.
"I always had Barcelona in my mind as somewhere I wanted to move to, but life took me in other directions first.
"I had Ruth's character in my head for years before I actually wrote the book.
"When I was still working at the Press and Journal, I went to visit a friend in Huntly. We went for a walk in the woods, and I said I had this notion to write a book. I didn't know what to do with it though, I didn't think I was capable of writing a book. I needed to find a story to put the character in."
Emma initially wanted to set her book in Latin America, before her agent suggested Scotland as a backdrop.
"I hadn't even thought of that, the idea grew from there," she said.
"The character was the most important part to me, although Ruth isn't based on anyone I ever met."
Having travelled widely, Emma was intrigued by the concept of faking a life online.
"I used social media to stay in touch with my family, it was quite new back then," she said.
"So I'd upload pictures, I could quite easily have just been making it all up.
"No one would have questioned it, my mum would ask where on Earth in the world I was and then she'd go and get the paper atlas out.
"I could have been 20 minutes away, so I found that whole concept quite fascinating.
"There is no real way of knowing if the life we present is the life we actually live – even when it comes to my life now."
Emma's role as a tour guide is certainly different from life as a journalist, particularly during the pandemic.
"I lead American groups, where we educate about the culture and history," said Emma.
"I was leading a group just prior to lockdown, we had just arrived in Madrid. I had 48 hours to get 23 people out of the country.
"Then I got a train home to Barcelona on Sunday night; we went into lockdown on Monday morning.
"All work is cancelled until spring next year; economically it is very bad.
"My lockdown was spent working on the edit, I have never been so immersed.
"One of the things I loved as a reporter is that you would see your work printed every day. So it can be quite tortuous at times, you're writing for years and you don't know if you will ever be published.
"It is such a different mentality.
"Obviously Ruth's dad is a newspaper reporter; a lot of my experiences are expressed through him and his relationship with his colleague, Sandy.
"I was a young journalist, whereas other people had been around for 30 years.
"I know what a journalist can and cannot do, and also our ability to get information."
These experiences have been woven into The Silent Daughter, and Emma believes she always knew how the book was going to end.
"The whole process took a lot longer, as I was travelling and seeing things," she said.
"When I left the Press and Journal, I was beginning to think I wasn't sure I wanted to be a journalist for the rest of my life. I was turning 30, young enough to start again, although you can start at any time.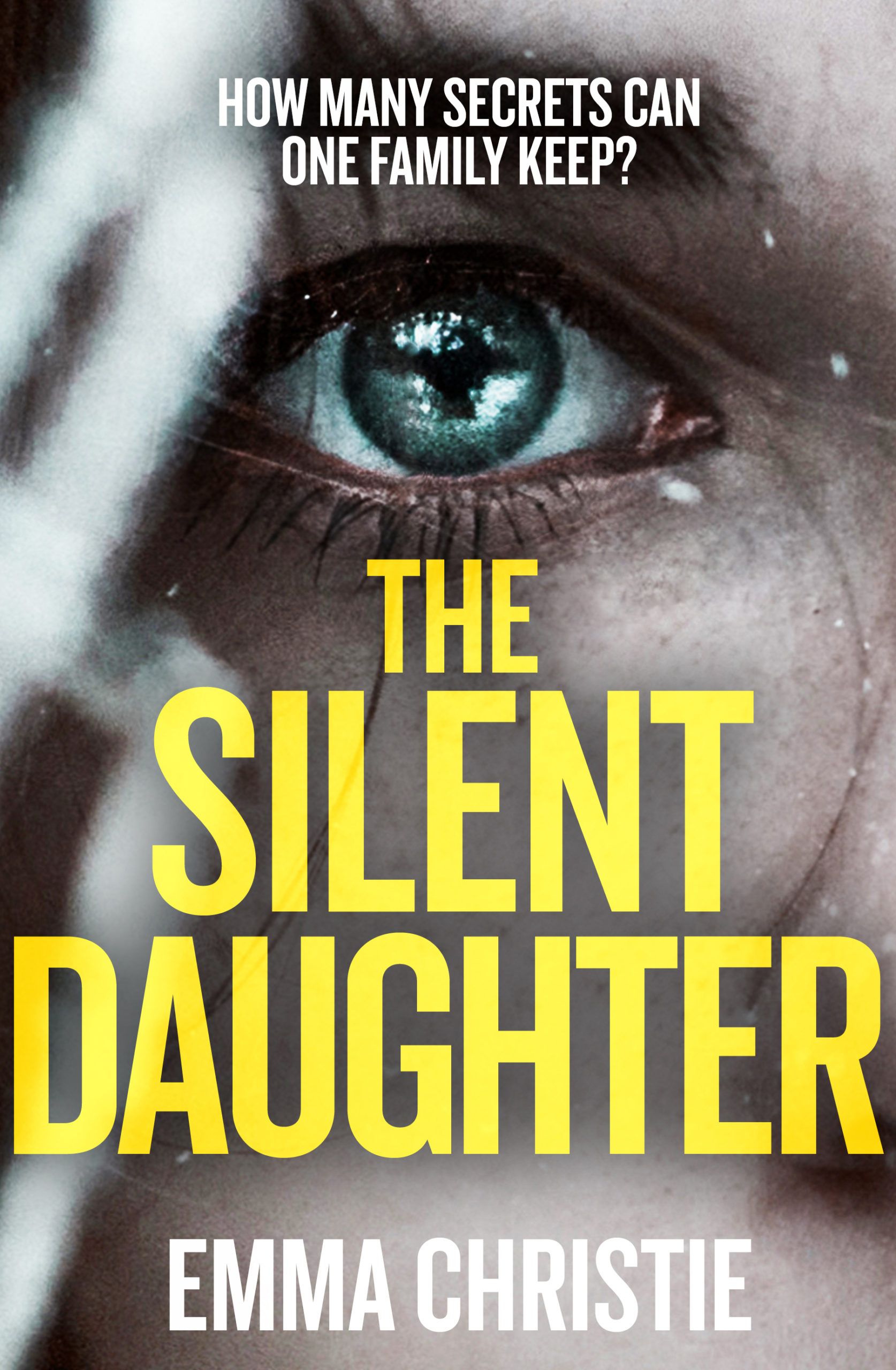 "The Silent Daughter will be published 11 days before my 40th birthday.
"I'd love for people to like it, although I am aware that some people won't.
"I'm just so chuffed and excited, and now it's on to book number two."
The Silent Daughter is released on September 3, priced £8.99.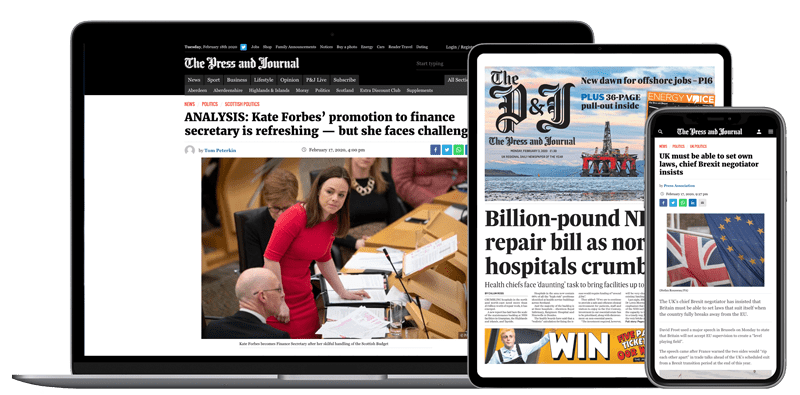 Help support quality local journalism … become a digital subscriber to The Press and Journal
For as little as £5.99 a month you can access all of our content, including Premium articles.
Subscribe