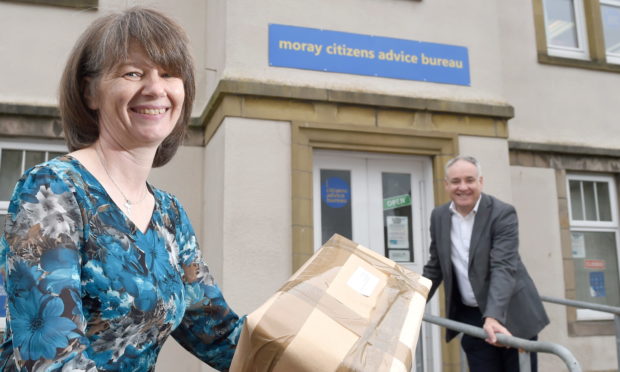 Businesses in Moray have been encouraged to share experiences of excess delivery charges to establish whether they are facing a double hit of "eye-watering" fees.
Research undertaken by Citizens Advice Scotland has found more than a million Scots are being "routinely ripped off" by surcharge costs, with the annual bill estimated to stretch to £40 million.
Now, however, a new campaign aims to establish whether the same extra fees are also being applied to shipments sent from the north to the rest of the country.
The Moray Citizens Advice Bureau has launched a survey to gather views and evidence from local firms and residents.
Sonya Hayward, who is coordinating the group's campaign, said: "During this coronavirus period people have been turning to home deliveries more.
"Vulnerable people might just accept them, but for someone on benefits the difference between a £2.99 charge and £30 is huge.
"Another thing we want to look at is whether these costs are the same for Moray businesses taking online orders from the rest of the country and whether they are being penalised the same way."
The campaign will also investigate potential solutions to minimise delivery charges, including the establishment of share drop-off points in locations that may include a High Street shop, supermarket or council building.
Recent examples of surcharges include a £1,000 fee for an office chair, which was explained by the retailer as an attempt to "deter" customers from the north.
Moray MSP Richard Lochhead, who has campaigned to stamp out surcharges, said: "On the one hand customers are being fleeced because of their postcode.
"But businesses rely on having supplies delivered and are increasingly reliant on online sales for their products.
"When sending these elsewhere they are also finding they are having to pay the penalty."
The "Fairer Delivery Charges for Moray" survey can be found online at www.surveymonkey.co.uk/r/fairerdeliverychargesformoray.