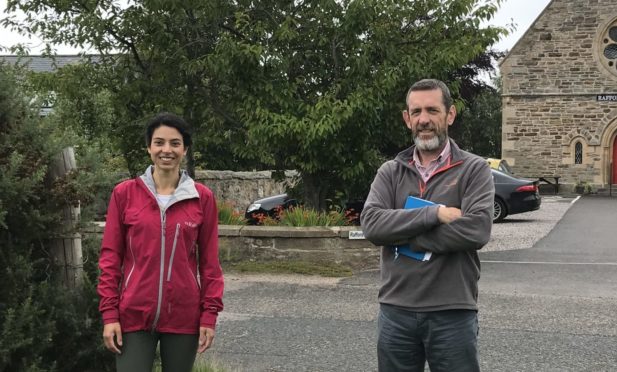 A group of Moray villagers have launched a study to examine whether they can spearhead their own affordable housing project to sustain the community.
The need for a greater range of homes was established as one of the main aims of the Finderne Development Trust when it was formed last year.
Campaigners feared that, without cheaper options of where to live, younger residents would continue to move away from the area south of Forres.
Now the group has been awarded nearly £10,000 from the Scottish Land Fund while providing £5,800 itself to begin a feasibility study to be run by Community Housing Scotland.
Land has been identified at Brockloch, next to the village hall and sports field in Rafford, with the option of low-carbon ground source heating also to be explored.
Trust director Brian Higgs hopes the project may also incorporate the possibility of installing an all-weather sports pitch.
Trust development manager Pery Zakeri said: "Community-led affordable housing has been a catalyst for the regeneration of many rural communities.
"We want to retain and attract younger people and families to live and work in Finderne – this can only be achieved by offering them somewhere affordable to live."
The Finderne Development Trust, which receives £138,000 per year from the Hill of Glaschyle wind farm, was launched to help guide investments into the community.
Other priorities identified by the group include improving broadband connections, funding apprenticeship opportunities and investigating in alternative energy schemes.
During the coronavirus pandemic the trust also secured £11,000 from the Supporting Communities Fund to provide food parcels for vulnerable residents and buy school equipment for youngsters.
Joe Gribbe, community-led housing officer at Community Housing Scotland, said: "The shortage of appropriate affordable housing is a major problem across rural communities.
"We believe this project will make a significant contribution to the community's ability to attract and retain the economically and socially-active families needed to support local services and businesses."