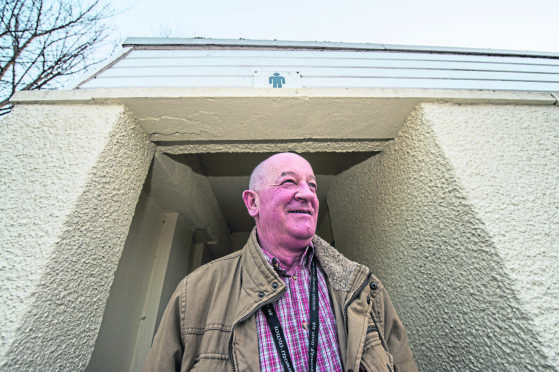 Moray Council has been warned "mobile homes are here to stay" amid concerns about the region's rural tourist infrastructure.
Towns and villages across the country have faced an influx of campervans and caravans during the summer amid a move towards staycations during the coronavirus pandemic.
However, the trend has led to concerns in beauty spots about overcrowded roads with litter left strewn on beaches and in the countryside.
This week Moray Council agreed to bid to the Scottish Government's rural tourism infrastructure fund for a "coast to country" project to make improvements in popular locations, potentially in time for summer next year.
Proposals include sites to dispose waste from motorhomes at Cullen, Portknockie, Portgordon, Findhorn and Ballindalloch.
Speyside Glenlivet councillor Derek Ross stressed it was important to be "proactive" to deal with the growing issue to avoid "reputational damage" for tourists.
He said: "I don't think this is going to go away. We have to protect ourselves reputationally as destination.
"Mobile homes are here to stay and we have got to have the infrastructure and facilities to deal with that going forward."
Other proposals being considered as part of the project, which is being developed with Visit Moray Speyside and Highlands and Islands Enterprise, include upgrading the path to Bow Fiddle Rock near Portknockie as well as expanding popular car parks at Ben Rinnes and Hopeman.
However, concerns were raised about other parts of Moray missing out due to the fund being restricted to communities of less than 3,000 people.
Heldon and Laich councillors John Cowe and James Allan have both stressed the need for improvements in Lossiemouth.
Mr Cowe said: "We are having huge issues at the West Beach due to the number of motorhomes that are being parked there on a nightly basis.
"It's got to the point now where people who want to park there to walk along the beach or go to the cafe can't get parked."
Buckie councillor Tim Eagle has stressed the need for the council to generate income from the facilities in order to have the money to maintain them.
Jim Grant, Moray Council's head of development services, said: "We are considering a network of car parks where motorhomes can legitimately stay overnight with a small fee for the use of the facilities."