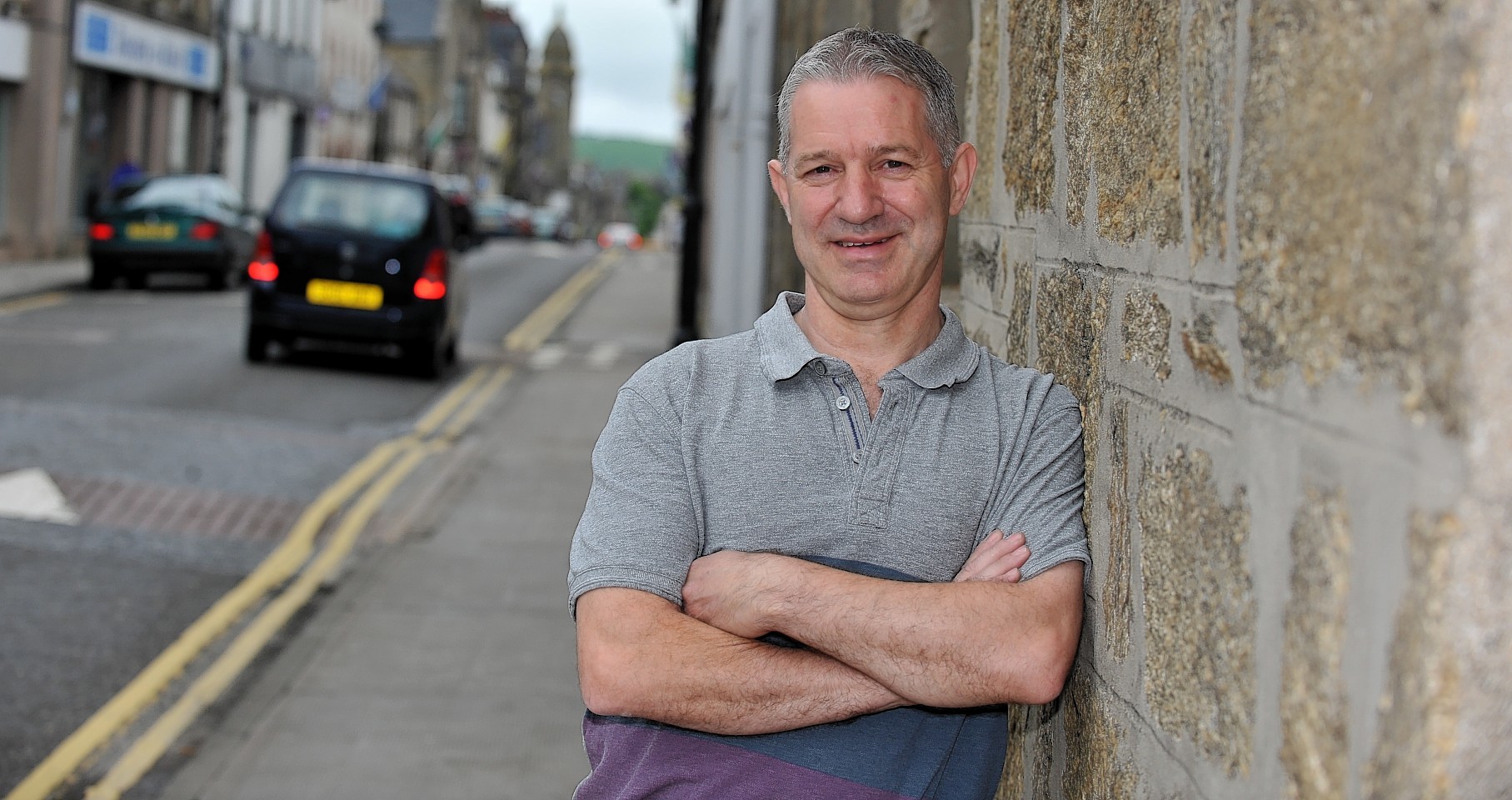 Calling all Keiths from Keith … Keith wants you to call by.
A bid is being made to bring together all the Keiths brought up in the Moray town for a special photo opportunity.
The planned gathering has been arranged for this Sunday to coincide with the Keith traditional music festival.
Leading the call is Keith Morrison, the pipe major of Strathisla Pipe Band and current holder of the Keith Citizen of the Year title.
The 54-year-old distillery worker said: "Long before the Beckhams did it with Brooklyn, parents in Keith have been naming their sons after the town.
"As a result there are quite a lot of us."
It is hoped that the event will act as a catalyst for an even bigger photocall at August's Keith Show
Gary Coull, who leads the Keith and Strathisla Regeneration Partnership's marketing group, said: "We're starting off by inviting local people called Keith to Keith.
"But we hope to build on this by attracting more Keiths – including those with no connections to the area or those with it as a middle or surname.
"We plan to invite some famous ones, such as Keith Lemon, Keith Allen, Keith Chegwin and Keith Harris.
"It's all part of our drive to put Keith on the map."
The 39th Keith festival is running from tomorrow to Sunday. Ceilidhs are being held on the opening night in the bowling club and in the Plough Inn. Meanwhile, an old time dance is being held in the British Legion. All events begin at 8pm
Saturday is competition day, with people asked to register from 9.30am at 164 Mid Street.
The winners will perform in St Thomas' Hall at 6.30pm.
There will also be informal music sessions in Shears, the Royal Hotel, the Plough Inn, Café la Jems, The Cozy Neuk, Strathisla Distillery, and The Deli Shop.
Ceilidhs, beginning at 8pm, will held in the Royal Hotel, the bowling club and the Plough Inn.
On Sunday a free concert will be held in Reidhaven Square at 2pm. Then, at 4pm, the Chorus Quaich competition will be held at the Plough Inn.
The festival officially finishes with the Farewell Concert in the Royal Hotel at 7pm.
For more information go to keithfestival.co.uk.
Sunday's souvenir photo is being taken at Reidhaven Square at 1.30pm.