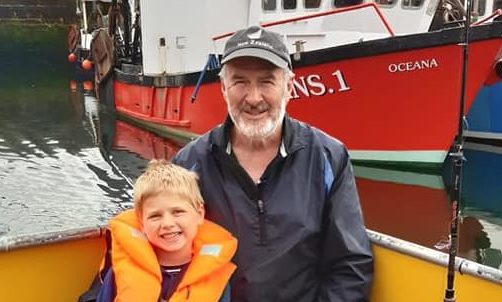 A north-east woman has launched a fundraiser to thank the health workers who saved her father-in-law's life when he collapsed while playing golf.
Raymond Sutherland, 66, suffered a heart attack at the Moray Golf Club in Lossiemouth in July.
Paramedics were called to the scene and did their best to keep the pensioner alive while he was rushed to hospital.
Nicola Sutherland, who lives in Kintore, says Mr Sutherland would not have returned home if not for the immediate care he received – and the treatment he underwent at Dr Gray's Hospital in Elgin.
The grateful Aberdeenshire woman is now taking on a charity challenge to give something back to Scottish Ambulance Service staff and the medics at the cardiology department in Dr Gray's.
She is currently virtually walking 1,072 miles, which is the same distance from her house to her hometown of Braintree, Essex, and back.
Mrs Sutherland said: "He was out playing on the golf course in Lossiemouth with his brother and took unwell.
"The ambulance was called from Elgin and the paramedics' fast actions saved his life.
"In Elgin he was assessed before being rushed into a ambulance and then was taken to Raigmore Hospital where he had a procedure.
"He was so thankful and impressed with the ambulance and Elgin hospital staff.
"He thought he was going to die in the ambulance and they treated him so wonderfully.
"I wanted to do the fundraiser to give something back to them, as you feel helpless in these circumstances."
She added: "I have a six-year-old son Findlay who idolises his grandad and it would have been heartbreaking if anything happened to him.
"We are all so thankful for everyone who saved his life.
"It was important that those who were directly involved benefited from the fundraiser and therefore we will split the money between the ambulance service and cardiology department."
To donate, people can visit www.justgiving.com/crowdfunding/nicola-sutherland-2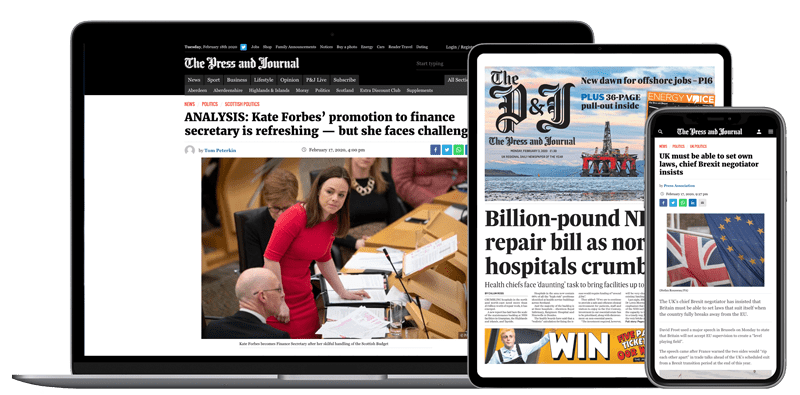 Help support quality local journalism … become a digital subscriber to The Press and Journal
For as little as £5.99 a month you can access all of our content, including Premium articles.
Subscribe