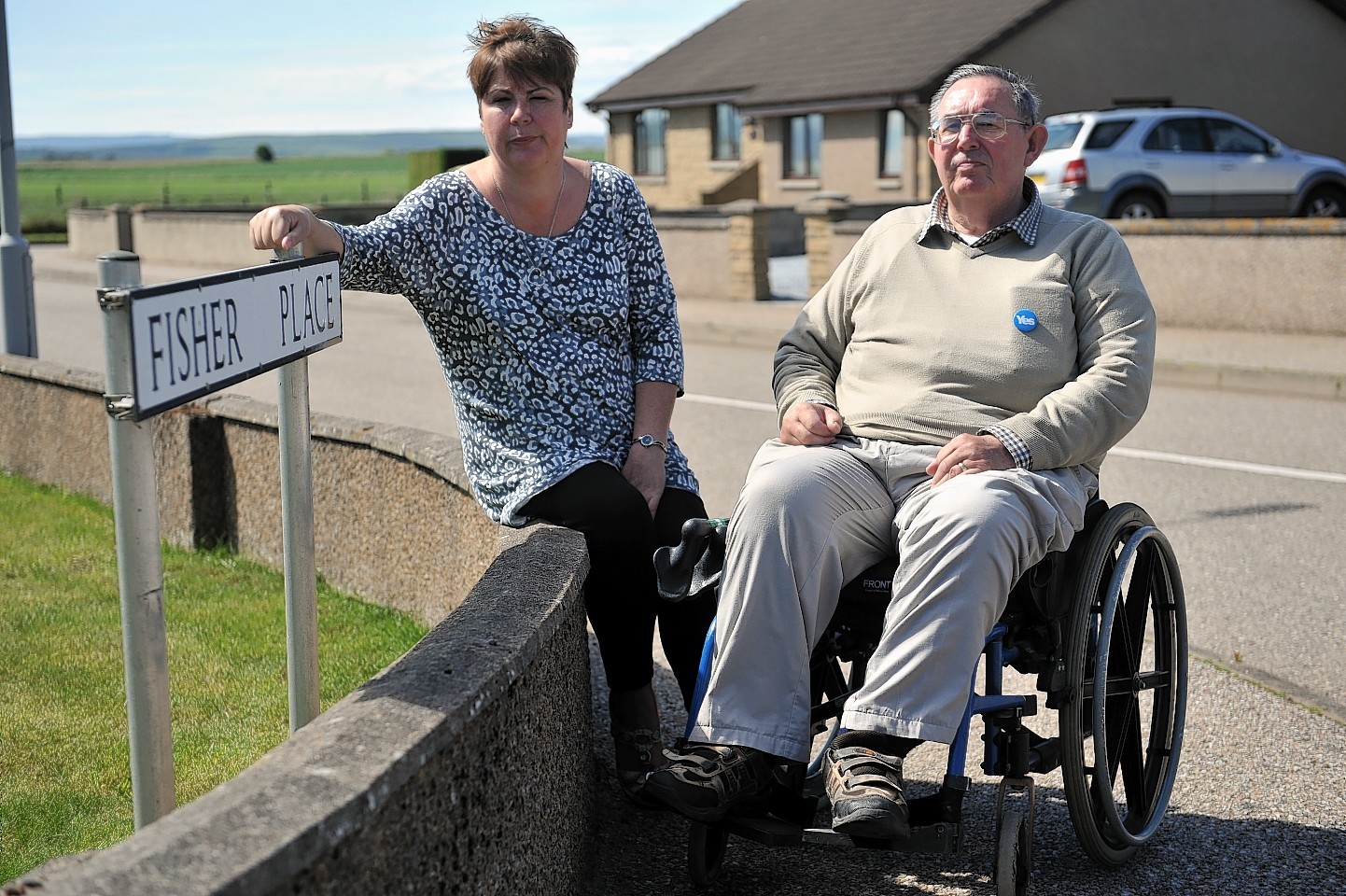 A group of Lossiemouth campaigners have met the region's MSP in an effort to stop two new roads near their homes.
Tulloch of Cummingston want to build a new 250-house development on the southern outskirts of the town.
The original planning application included two access roads at the eastern and western of the site.
Moray Council has told the firm it needs to build two extra routes leading on to Boyd Anderson Drive at the northern edge.
The Stop the Boyd Anderson Drive Access (BAD) group says such a move would create extra congestion in the area.
Member Gillian Priestley said: "The group is not opposed to housing or pedestrian and cycle access.
"We don't want cars being able to go directly from the new estate on to Boyd Anderson Drive side of the proposed site, which is already a busy area with traffic going to the nearby Co-op and high school."
The group believes Scottish Government planning guidelines should be interpreted so local circumstances can be taken into account and has asked Mr Richard Lochhead to intervene.
Speaking after the meeting, the MSP said: "The issues raised by the group are about access arrangements required for any new housing development as set out in the Local Plan.
"In particular, they believe that the current idea is unworkable and alternative arrangements need to be looked at.
"Concerns seem to centre around the Council's interpretation of the government's 'Designing Streets' planning document.
"I will be seeking clarification on this from both the Scottish Government and from the Moray Council.
The BAD group is hoping to hold a public meeting with Lossiemouth Community Council soon and will be inviting the local authority's heads of planning and transport.
Another member of the BAD group, John Hamilton, said: "I have read the document carefully and feel that what the Moray Council are seeking to do is the exact opposite of what Designing Streets aimed to do."