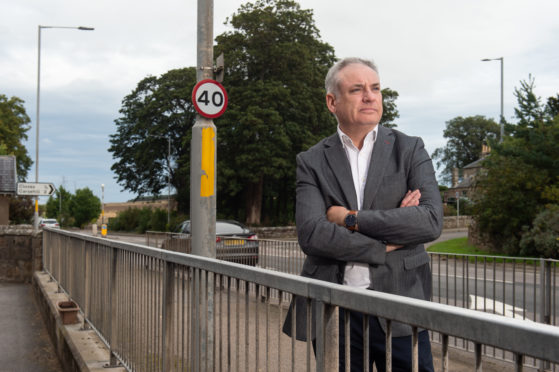 New rules to slow traffic to just 20mph on one of the north-east's busiest roads are poised to be introduced to improve safety for children.
Fears have been raised about the speed of motorists on the A96 Aberdeen to Inverness road in Alves for several years.
Residents in the Moray village have had concerns about the safety of youngsters walking to the local primary school due to the road, which currently has a 40mph limit, having no pedestrian crossing.
Some have even considered whether a school bus is necessary for the short trip due to the dangers involved.
Now Transport Scotland has confirmed it will run a consultation to determine whether a 20mph restriction at dropping off and pick-up times at the school is necessary.
If successful, the new limits could be imposed by early next year.
Moray father wants speed limit lowered to make crossing A96 for school safer
Moray MSP Richard Lochhead said: "Speed limits around our schools are an important issue for local communities and folk in Alves had a particular concern given how busy the A96 trunk road is, which passes the entrance to the school.
"The issue is one which I have raised with Transport Scotland on behalf of constituents and I am very pleased that they are now putting forward a proposal to tackle the concerns.
"This is a major step forward on this issue with a clear proposal that is now going through the various stages of the statutory consultation process and I know that will be very positive news for the community."
Speed restrictions of 20mph on major trunk roads in Scotland remain relatively rare having only been allowed since 2015.
The Transport Scotland consultation will also examine whether the length of the 40mph zone in the village should be extended.
Parents of primary school pupils have raised concerns that motorists are regularly ignoring the current speed restrictions.
A Transport Scotland spokesman explained the relevant orders were expected to be made by the end of the current financial year.
He said: "Transport Scotland aims to promote the safe and efficient use of the roads for which they are responsible.
"Following concerns raised by the local community over the issue of children crossing the A96 trunk road in Alves on the way to and from school, it is proposed to introduce a part-time 20 mph speed limit and extend the existing 40 mph speed limit to accommodate this.
"The statutory procedure required to make the traffic order will involve consultation with the relevant stakeholders."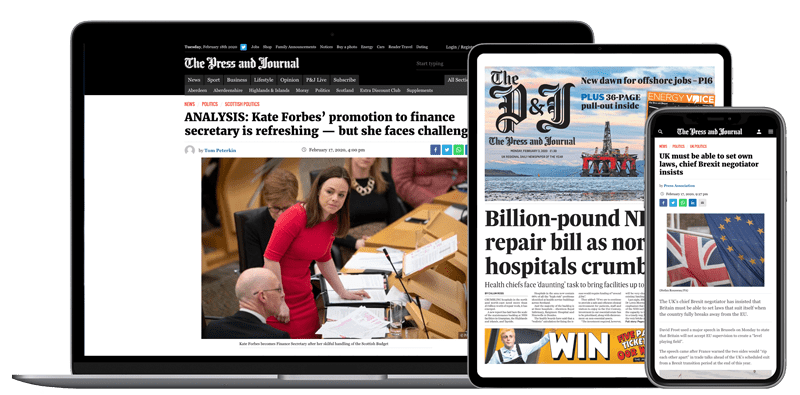 Help support quality local journalism … become a digital subscriber to The Press and Journal
For as little as £5.99 a month you can access all of our content, including Premium articles.
Subscribe