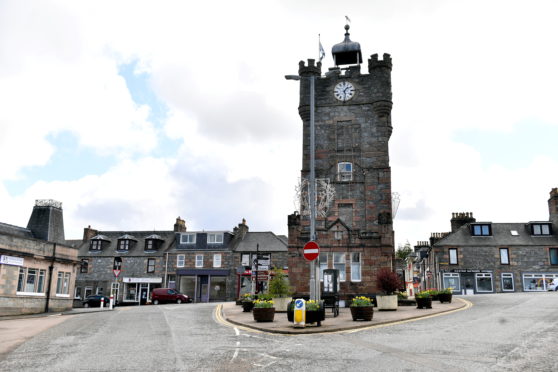 A Moray bed and breakfast owner hopes to create a historical app in a mission to help whisky loving tourists learn more about Dufftown's rich history.
Owner of The Gables Whisky B&B Anne Jan Zandstra wants to encourage more visitors to explore the town itself known as the 'malt whisky capital of the world' rather than just sticking to the array of distilleries.
Mr Zandstra is working with Moray College to make this app a reality to highlight landmarks in the town such as the clock tower and Mortlach Church.
Dufftown like other towns across the country benefits from droves of tourists.
Mr Zandstra hopes that the app can play a small role in charming visitors with the town's history.
He said: "A lot of tourists come to Dufftown because they want to visit the distilleries in the malt whisky capital of the world and don't really explore the town.
"There is a lot of history in Dufftown and at first I was thinking of just putting up plaques on the walls however that can be really expensive.
"However having been a teacher when I lived in the Netherlands and worked with companies who set projects for students which proved to work really well.
"Therefore I thought why not try it here in Scotland.
"I contacted Moray College who were really interested and assigned a student on the app project which is really superb. "
He is on the lookout for pictures and stories from people who have lived and worked in Dufftown to help create a digital tour of the town.
Mr Zandstra added: "We get loads of people who are over here for whisky related trips and it would be great to have more people visit Dufftown itself.
"Already I have talked to a lot of interesting people with amazing stories.
"I am still looking for more personal anecdotes to add to the stories we already have."
Anyone wanting to send their stories to him for the historical app can email annejan@thegablesbb.co.uk.