Historic cobbled courtyard unearthed at Moray ice house during renovation works reveal clues to site's past
By
David Mackay
September 19, 2020, 7:41 am
Updated: September 21, 2020, 12:10 pm
Archaeological excavations have begun to uncover the hidden history of an ice house on the Moray Firth coast.
The Gollachy structure has been a landmark at the eastern entrance to Portgordon for about 200 years.
However, the historic cobbled courtyard outside the entrance to the store that for generations kept fish caught from the sea had, until recently, been lost to time.
Now archaeologists have begun examining the mosaic of stones to learn more about what the industry that sustained the village for decades was like.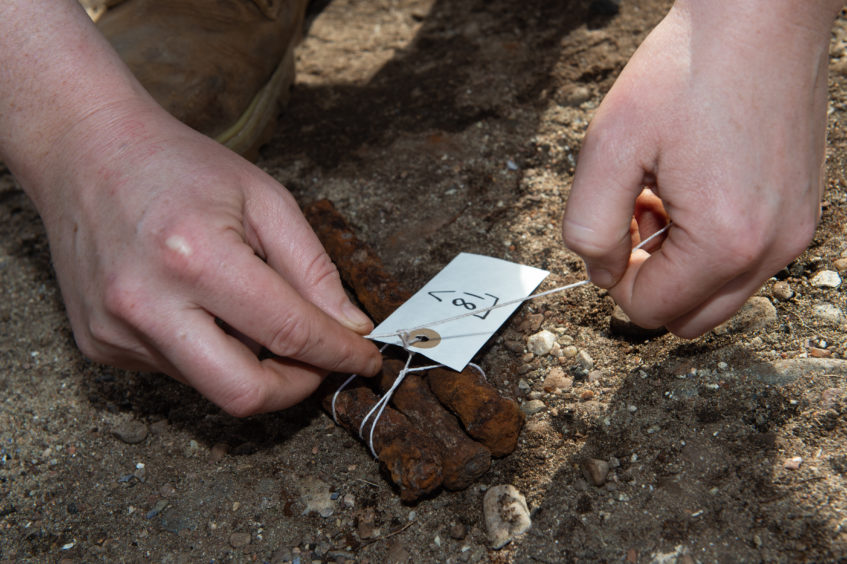 And rusted metal tools found among the earth have led investigators to believe that more than just the storage of fish took place at the coastal site.
Lachlan McKeggie, an archaeologist at Highland Archaeological Services, said: "There's a huge amount of ironwork here, more than I would have expected.
"There are a few speculative explanations, one is that they were also involved in making boxes and barrels that were used for the packing and transportation of the fish.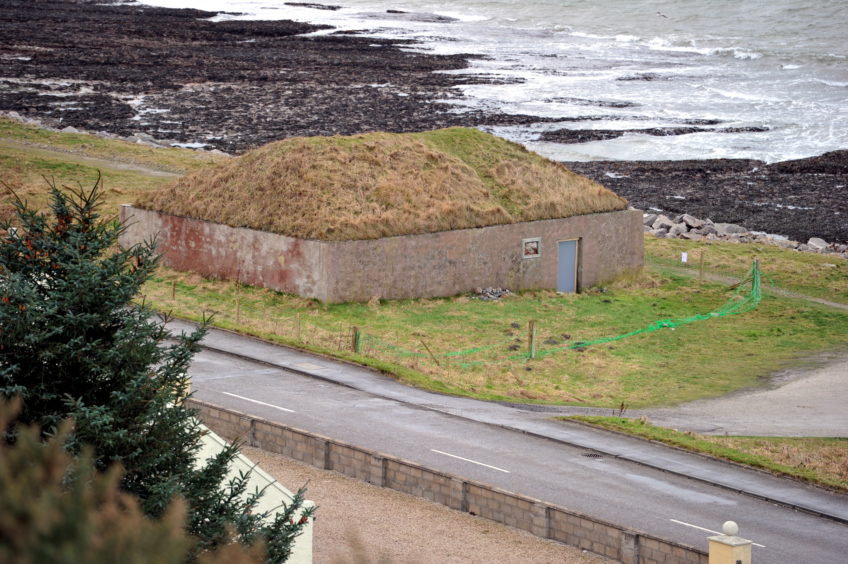 "There used to be two buildings on the end of the ice house, so it's possible they were some kind of shed, workshop or stable.
"The amount of ironwork makes me think it hasn't simply been dumped."
Ice houses were used by fisherman of the time to keep fish caught from sea cold for storage and transportation to markets.
The structures are often dug into the side of a hill or slope to use the soil as a natural way to keep the catches cool.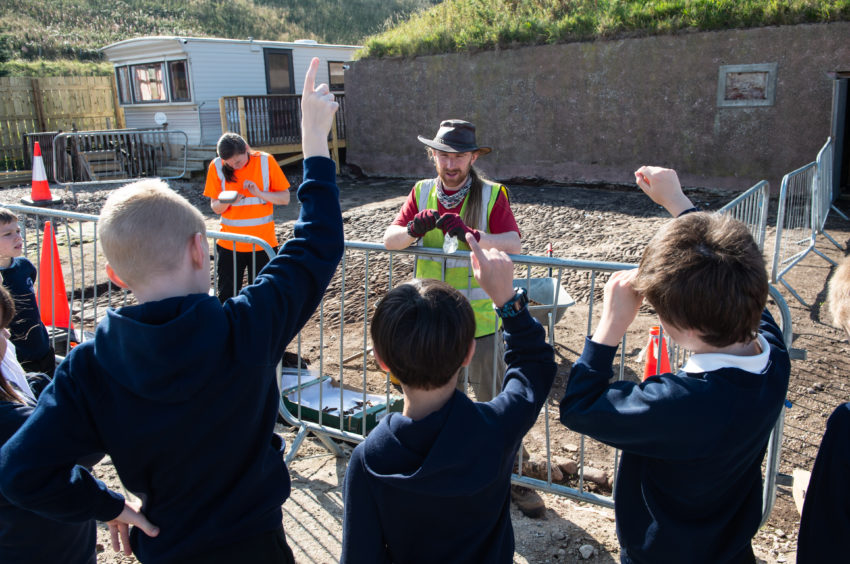 However, the B-listed Portgordon ice house, which remained in use into the mid-20th Century, has been recognised as unusual by Historic Environment Scotland due to it being built near the sea and into flat ground.
The courtyard was uncovered during work to covert the building into a cafe. It is hoped the unearthed stones will remain as part of the finished development.
Yesterday, pupils from the village primary school visited the site to learn more about the history on their doorstep.
Mr McKeggie added: "The courtyard is quite beautiful. The stones have all been laid by hand and a large amount of work has clearly been put into it.
"We can see where drains were and where they have had to make repairs. We're using a drone next week to record it all as best as we can."