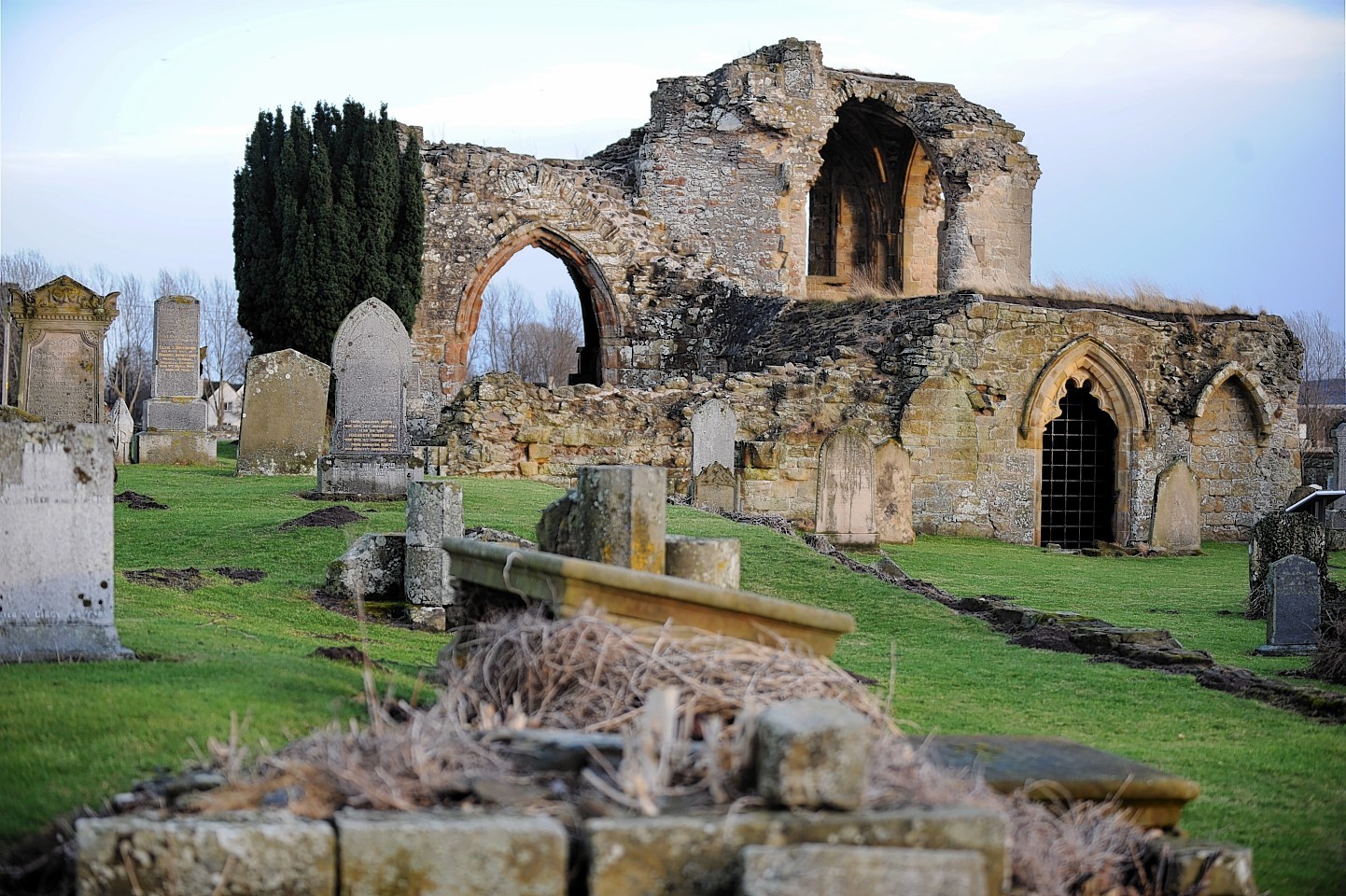 The mysterious death of a Medieval churchman will be just one of many tales brought to life during the Moray Walking Festival later this month.
Robert Reid, the Abbot of Kinloss Abbey, was a leading player in the politics of 16th century Scotland.
He was the country's leading judge, and was heavily involved with diplomatic talks with the warlike King Henry VIII of England.
In 1558 Reid was part of a delegation that travelled across the Channel concerning the proposed marriage of Mary Queen of Scots to the French King's son.
What happened next will be revealed by Forres resident Cameron Taylor during a walking tour around the ruined abbey.
Mr Taylor, who has recently been appointed Moray Chamber of Commerce's tourism manager, said: "Kinloss Abbey may be a beautiful pile of stones these days, but once it was a main centre of power in the region.
"I'm a firm believer in bringing history to life telling the stories of the people who lived and worked in such old buildings.
"Robert Reid was a fascinating character. He was a wealthy establishment figure, but was also a very spiritual man who brought academics from all over Renaissance Europe to Kinloss.
"A French gardener he hired was also responsible for introducing several species of fruit to the region that are still grown here today."
The Moray Walking Festival has events running throughout the region between June 19-23 from the foothills of the Cairngorms to the coast.
Cameron McNeish, Scotland's best-known walker, will also be giving a talk.
He said: "I'm really looking forward to meeting old friends and greeting new ones on my walk up Ben Rinnes near Dufftown.
"It will also be great to share some of my own outdoor experiences at my talk later the same evening. It's going to be another great event."
Full details of the festival's five-day programme can be found at www.moraywalkingfestival.co.uk.
Pre-booking for all of the walks is essential. Contact Diane on 07764 615517 for further inquiries.