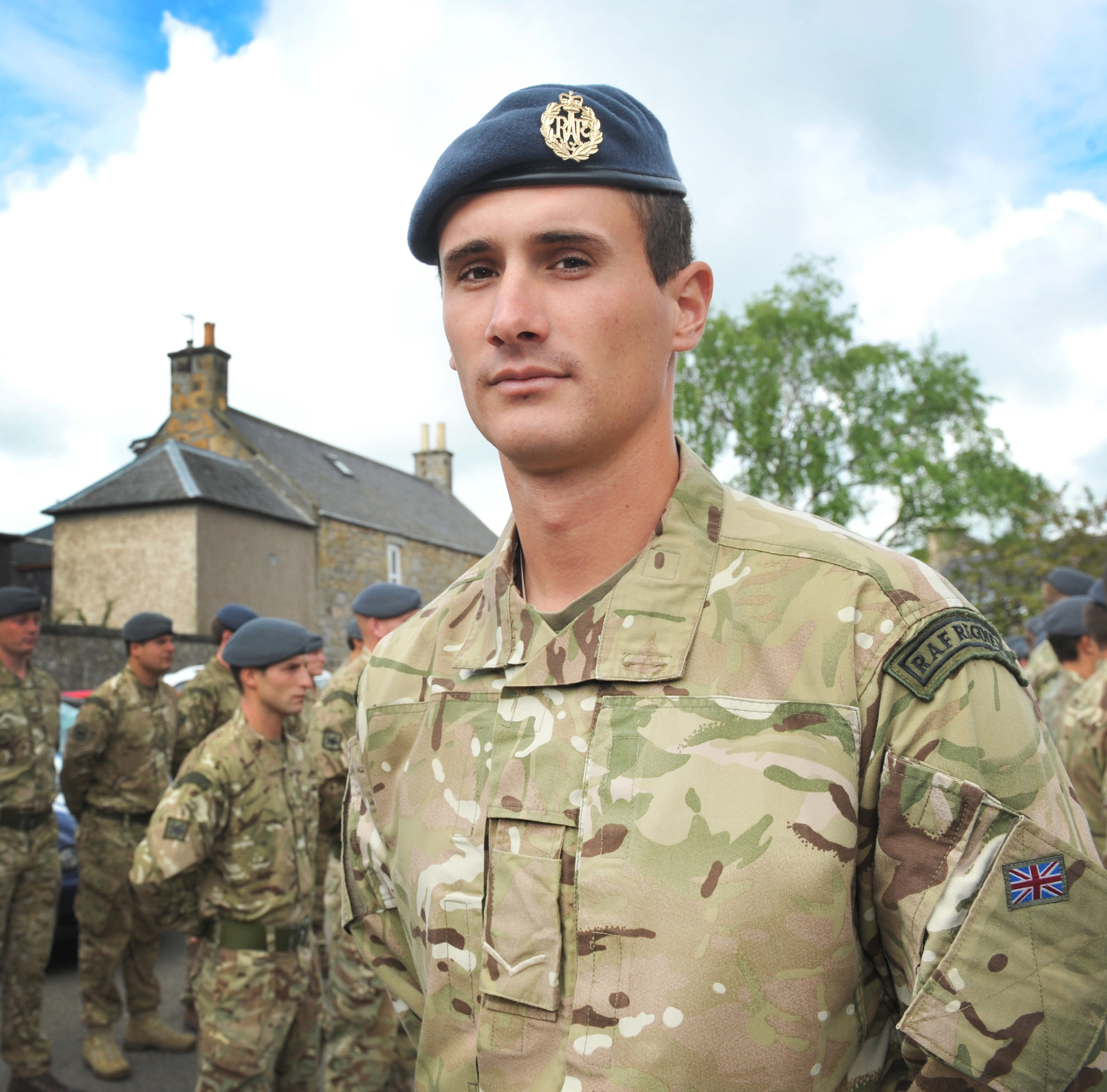 A Moray soldier foiled a Taliban bomb plot at the main British military base in Afghanistan.
Lance Corporal Mark Marvin provided vital intelligence which led troops to an insurgents' explosives factory.
Three suspect devices which had already been planted around Camp Bastion in Helmand Province were also pinpointed and defused before they could kill or maim anyone.
UK and US military chiefs have said the sharp-eyed RAF Lossiemouth-based gunner's instinct for spotting trouble undoubtedly saved countless lives.
L/Cpl Marvin was on duty in on of Camp Bastion's watchtowers when he noticed a motorcyclist stop twice outside the base's perimeter fence on a route regularly used by American troops.
The member of 51 Squadron RAF Regiment said: "It caught my attention because motorbikes don't usually stop there.
"It looked like someone was crouched down behind the bike and they appeared to be digging."
L/Cpl Marvin sent a report about the incident which led to the motorbike and its rider being tracked to a compound.
When troops raided the premises they discovered battery packs and other bomb-making equipment.
Several suspects were also found to have explosive residue on their hands.
US Army Major General Scott Miller visited L/Cpl Marvin to say thank-you and he has also received a personal commendation from Air Commodore Al Gillespie, the RAF's top commander for the Middle East and Afghanistan.
The modest gunner said: "I didn't really expect anything. I was just doing the job that I was supposed to do.
"The lads are pleased for me and I suppose it's good for the squadron that I received the commendations."
The personnel of 51 Squadron are part of 5 Force Protection Wing which provided security for Bastion Airfield.
They also endured one of the worst Afghan winters in living memory during their tour of duty.
Wing Commander Piers Holland said L/Cpl Marvin's actions contributed to the success of the tour.
He said: "We did our job and, importantly, we brought everybody home.
"We also ensured the safety of all aircraft operating in and out of Bastion Airfield and had no ground-to-air attacks against them."
The personnel from 51 Squadron returned to Moray from Afghanistan at the start of May.
All British troops are due to pull out of the country by the end of year.