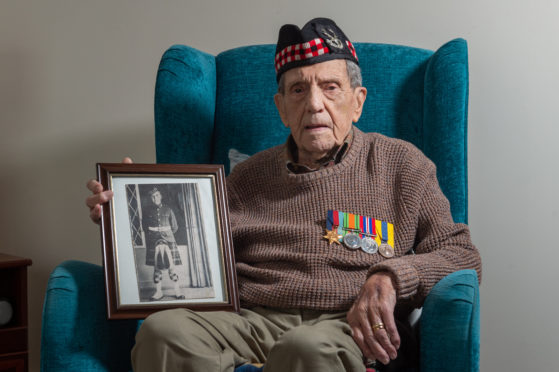 A Second World War veteran who spent five years as a prisoner of war has celebrated his 100th birthday.
Donald Smith, from Forres, was part of the 51st Highland Division ordered to fight on in France to give time for comrades to complete the evacuation of nearly 340,000 soldiers from Dunkirk in 1940.
The fight against insurmountable odds came at great cost to himself as he was captured by German troops during the battle at St Valery – giving him scars he carries to this day, including the loss of a finger on his right hand.
Mr Smith, who is better known to his friends as Don, watched friends Nobby Clark and Bernard Finn die either side of him that day, when a shell exploded above their heads.
His eventual release in 1945, during a 1,000-mile "death march", came as his German captors fled advancing allied soldiers.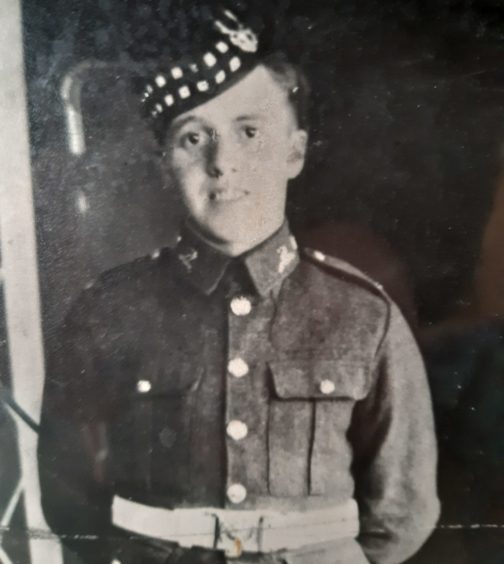 Today great-grandfather-of-two Mr Smith, who trained at Fort George, continues to eagerly share memories from the war to remind new generations about the human cost of the conflict.
He said: "People in Britain knew about Dunkirk but didn't realise that we were still fighting, doing the rear-guard action keeping the Germans busy.
"We didn't know about Dunkirk either. "e knew nothing about it.
"I've got mixed feelings when I think back to those days. At times I think to myself that if you look at the results at the end, they were well worth it.
"But then again, when I think about Bernard and Nobby, and my other mates, then it becomes something else.
"I've got the scars to remind me of them – and I do remember them."
After a year being shifted between military hospitals recovering from his injuries, Mr Smith was eventually released to a "filthy" convalescent camp.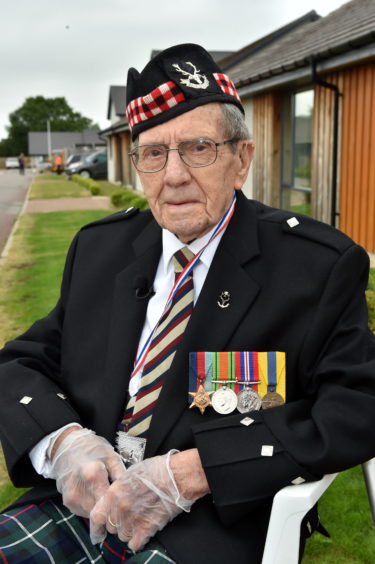 He would spend the next four years working in a camp under guard, clearing train tracks as well as doing forestry and farm work.
Mr Smith added: "Some lads had to go down the mines. I'm fortunate I never had to do that. It was very dangerous.
"All we got was soup and bread. We used to call it shadow soup.
"They carried it into the barracks in these huge dustbins and when the light shone in you could see the shadow of a turnip or something floating at the top.
"It was just like water really, but if you signed up for the work then you got fed better so I always did."
For five years Mr Smith and his fellow prisoners were shifted between camps in Germany and Poland while being sent out on working parties.
And then, in 1945 ,they embarked on a "death march" as his captors retreated from advancing allied soldiers.
Despite the growing sounds of friendly fire, Mr Smith refused to believe his captivity was coming to an end until it happened.
Veteran of St Valery salutes fallen friends on 80th anniversary of battle
He said: "They moved us out of the camps and we were pulling up people out of places as we went – there were some Jewish lads, they really were poor devils.
"We were sleeping anywhere we could – farms, barns, old houses.
"Some of the places were better than the camp, and we washed ourselves in horse troughs.
"One night we heard guns in the distance and a little lad came in saying the 'Americans are coming'.
"I could hear them but thought they were still two or three days away so we told him 'Away you go you little devil, you'll be telling us anything.' – half an hour later a tank rolled over and that was it done."
Personal life 
Donald Smith was born in Glasgow but moved to Leeds within days.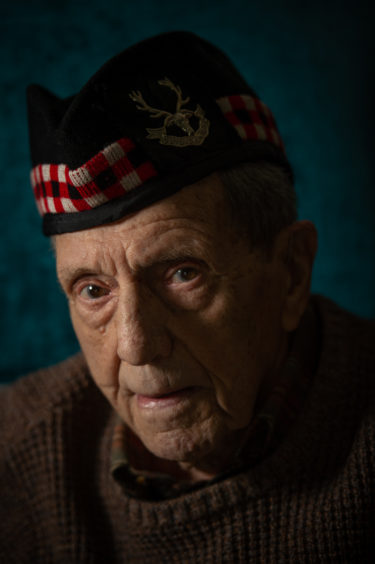 He grew up in Yorkshire before enrolling in the war effort when he was 18, back in Scotland, due to his uncle serving with the regiment in the First World War.
After returning home from his captivity as a prisoner of war he settled in Somerset and joined an engineering firm.
The choice was to have a lasting impact on the rest of his life as it led him to meet future wife Helen, who he was now been married to for 60 years.
Mrs Smith said: "I worked in the office and one day he came in and asked if I would get him a packet of cigarettes.
"I said alright and brought them back for him and gave him his change.
"The next thing I know he is shouting up from the factory floor asking me for some pennies I haven't given him – that's how we met."
The couple have five children, William, Crawford and Maggie, with three grandchildren and two great-grandchildren.
The family relocated to Lossiemouth about 40 years ago when the Somerset factory began scaling-back operations.
Mr Smith initially worked part-time for local car dealer Macrae and Dick as a handyman before retiring.
He attributes his long life to his love of outdoor pursuits, including cycling and walking, as well as the support of his wife.
The centenarian joked: "It's her fault that I'm still going. She has looked after me so well over the years, I wouldn't be here without her. I can't put it into words really."
Today he continues to live with his wife at their home in Forres.