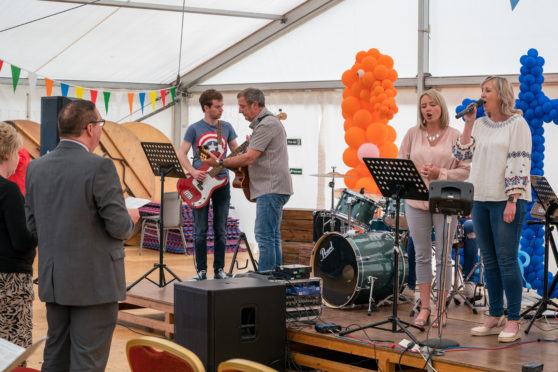 Organisers behind the annual Seafest are hopeful that next year's event will go ahead.
The week-long celebration of Lossiemouth has attracted thousands over the years to enjoy live music events, sporting showcases and various demonstrations, stalls and food and drink stations.
This year's event was cancelled due to the coronavirus pandemic.
The event committee's chairwoman Donna Milne hopes next year's extravaganza can still happen in some form.
"We may be rather premature however we are hopeful our community event can go ahead in some manner," she said.
"At the moment we are planning a full event but nobody can foresee the future.
"We realise there will be strict guidelines to follow to keep the community safe with that in mind we would be very grateful of more committee members and volunteers.
"We would be delighted to hear from any mums who attend events with their children who could pitch in and help while they are there.
"I take this opportunity to thank everyone of them for their effort and to the Lossiemouth community and local businesses for supporting Seafest."
People are encouraged to pitch in ideas and offer any help for next year's festival planned for July 3 to July 11 by contacting the organisers on their Facebook page.