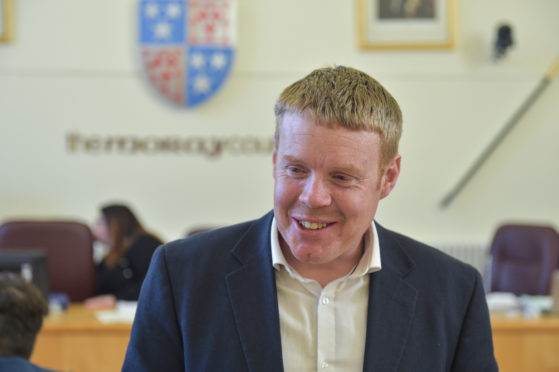 Moray Council's Conservative councillors have launched an attempt to seize back control of the authority to push through an overhaul they say will improve decision-making.
The Tories, who quit a previous administration with independent members in 2018, are now the largest group in the chambers with nine of the 26 seats following the resignation of now-independent Amy Taylor from the SNP this month.
The bid includes proposals to eliminate almost all existing decision-making committees to create a single cross-party executive cabinet comprising 11 representatives.
However, the current SNP administration has described the suggestion as a "naked power grab" that would exclude the majority of councillors and distract officers from Covid-19 response efforts.
The bid comes weeks after a damning Accounts Commission report that concluded council services, particularly education, had "significantly declined" over the last five years – while also warning political instability could derail efforts to make improvements.
Damning report highlights 'significant decline' of education and other Moray Council services in past five years
Yesterday Conservative group leader Tim Eagle argued the cabinet model was the best option to drive change – adding the Tories were now "best placed to lead" as the largest group.
He said: "The recent best value report raised strong decision making and strong leadership as very important.
"To that end, we have made the suggestion that Moray Council review its core governance structure to a model widely used by the SNP and Labour across other councils in Scotland.
"It brings clear leadership, strong decision making and most important of all clear scrutiny and performance monitoring roles for opposition councillors."
The Accounts Commission has warned that Moray Council's educational attainment is "relatively low" while classes are being delivered in schools that are in the worst condition in Scotland.
However, they recognised there has recently been a "renewed focus" to make strategic changes.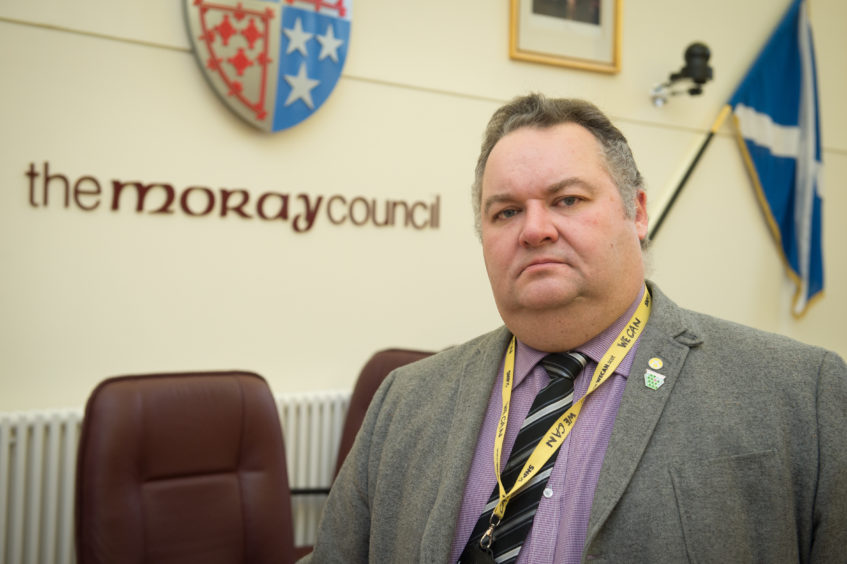 Yesterday council leader Graham Leadbitter, who is co-leader of the SNP group, warned overhauling the authority's decision-making structures would be "massively disruptive" during the coronavirus pandemic.
He said: "It is also profoundly undemocratic and would alienate and exclude 15 out of 26 councillors from critical decision-making.
"Instead, it would allow a Tory group with just nine out of 26 to have six out of 11 on an executive cabinet.
"It's an exclusionist plan that would see a minority group of Tory councillors able to force through decisions while hiding behind a so-called 'rainbow light' alliance."
Another shake-up
A shift to an executive cabinet model would lead to the formation of Moray Council's fourth different administration in as many years, if successful.
Political instability and a "lack of focus" were highlighted by the Accounts Commission in a damning report last month as reasons for the decline of services in the region.
Officials called for councillors to "work constructively" to make difficult strategic decisions to benefit communities.
Yesterday former council leader George Alexander, who now leads a group of four independent members, dismissed the executive cabinet model – but called for unity in the chambers.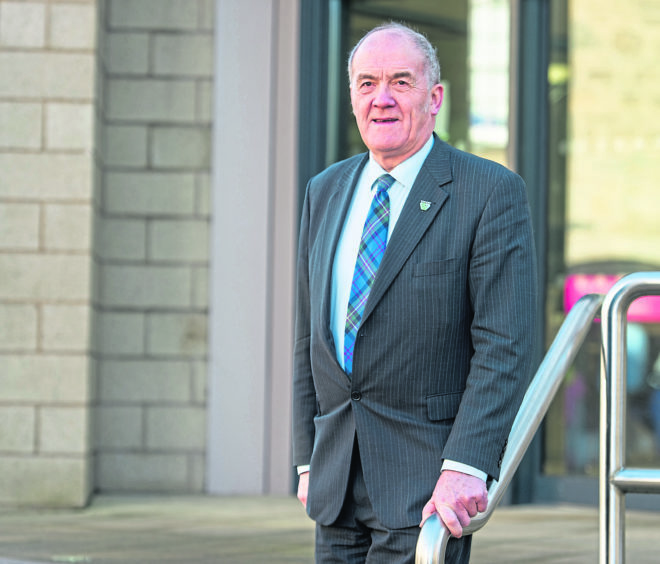 He said: "I think this is just a political stunt. It would be quite simple for the Conservatives to take charge if they wanted to because they are the largest group.
"Instead they've come up with this whole new system with six of them and five others. I don't think there's any political balance there.
"I don't think it really matters who is in charge anyway because there is so little you can do because of the financial constraints we are in. All 26 of us have to work together to balance the budget."
The Conservatives have pointed to the executive cabinet model being used elsewhere, including in Borders, South Ayrshire, East Lothian and Midlothian councils.
Derek Ross, who is co-leader of a group of three independents, proposed a cross-party "rainbow coalition" following 2017's elections in an attempt to break the political deadlock.
However, yesterday he declined to comment on whether he supported the model proposed by the Conservatives.
He said: "We are making up our minds at the moment based on discussions we're having with other groups."