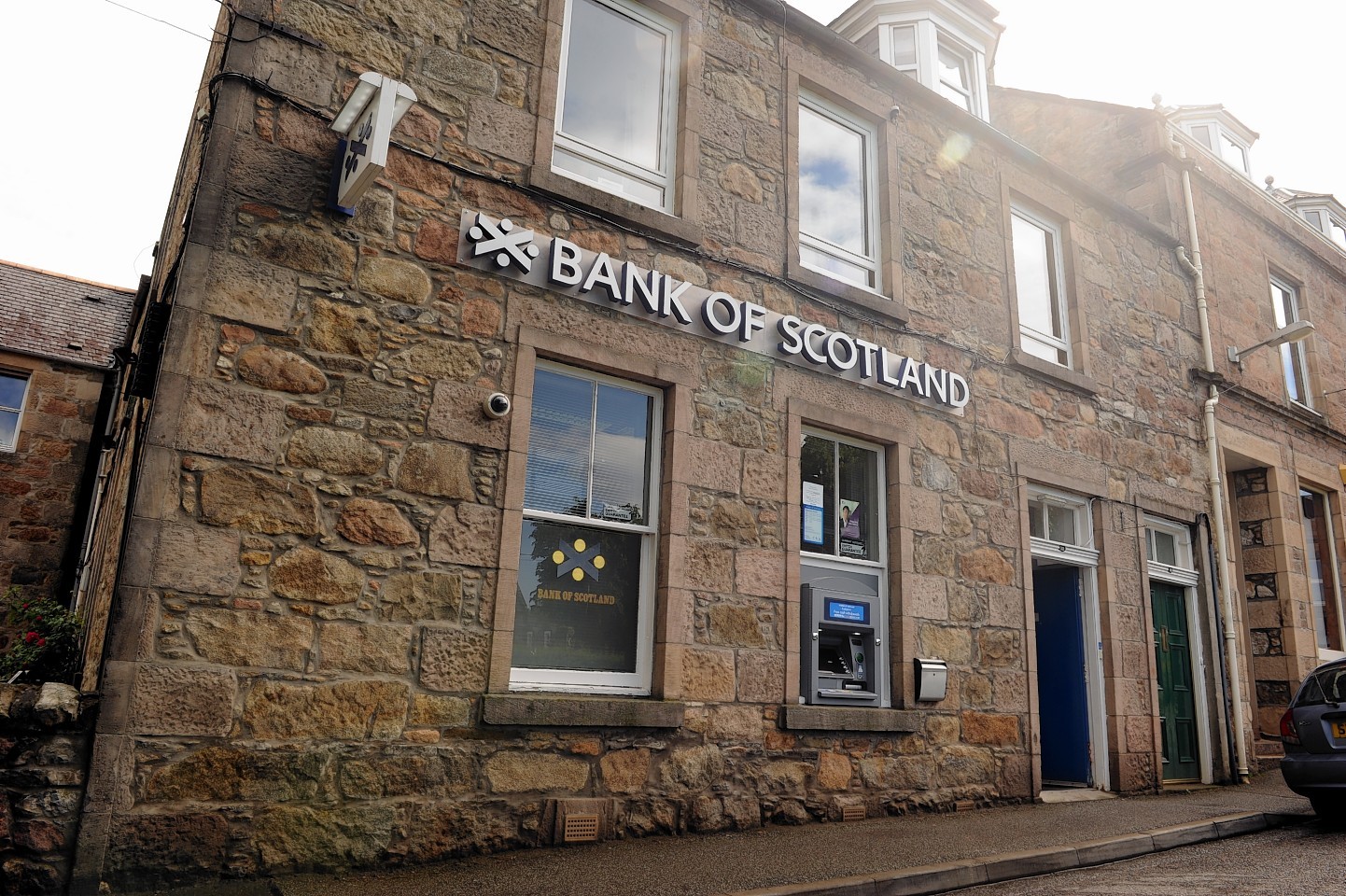 Residents in two Moray villages have reacted angrily over a decision to cut the opening hours of their Bank of Scotland branches.
Both the banks in Aberlour and Fochabers are reducing their hours from four days a week to three from the end of June when they will now close on a Wednesday and Friday.
The former manager of the Aberlour branch Hugh Fraser disagreed with the decision yesterday.
He said: "It's disappointing to hear as Friday was always a busy day especially with custom from local businesses.
"The bank has a good catchment area. Aberlour needs a bank as it is a thriving community.
"The local development plan shows that there is an opportunity for expansion.
"It's for the bank to decide what kind of service they are going to offer but the decision has been taken by somebody who doesn't know the area well.
"Elgin is quite far away for a lot of people to travel to get to a bank."
Audrey Gammack, owner of CA Gammack Saddler and Ironmonger, in Aberlour said: "I go to the bank on a Friday and I think it would be big mistake.
"They need more staff on a Friday because it's a busy day.
"Reducing the hours would make the village a lot quieter.
"Its not handy when I live in Glenlivet and its not good for a wee place.
"Small places need a bank."
Tracey Kelly, a working mother who lives in Aberlour, said: "The bus routes aren't great into Elgin for quick access to a bank.
"A lot of older people in the community like to use the bank.
"I wanted to set up a bank account for my kids and the person who can do this only comes to Aberlour once a fortnight from the Elgin bank."
Liz Rennie, of Fochabers Community Association, said: "I don't personally use the Bank of Scotland, but I know many people who do in Fochabers and it will affect them greatly."
The Bank of Scotland has competition in Aberlour from the Clydesdale, but is the only bank in Fochabers.
The bank's headquarters were unable to comment last night.