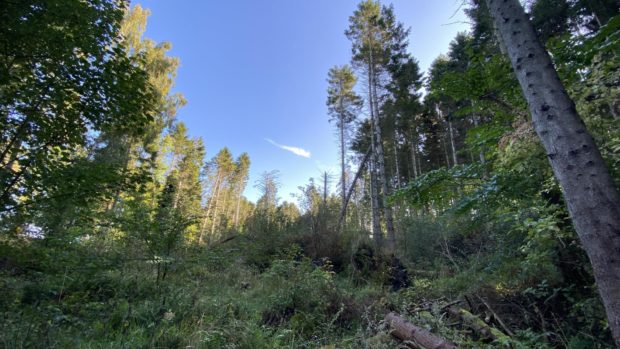 A popular walking route and playground at a Moray castle will be sealed off while gardeners chop down trees next month.
The National Trust for Scotland (NTS) has ordered the work to take place at Brodie Castle, between Forres and Nairn.
The trees in question are more than 50 years old and have been prone to being blown down during windy weather in recent years.
There are fears that, if left unattended, more could be toppled and land on other trees on the site – damaging them and creating a "domino effect" where several are downed.
Operations manager for the NTS, James Dean, said: "We have left them in place longer than their usual commercial lifespan and the high winds over the past couple of years have started to knock some of them down.
"When this happens, it opens up the forestry block and exposes trees that are usually sheltered which in turn leads to more trees being blown down and a kind of domino effect."
He added: "We feel it makes most sense to fell them now – it's safer for everyone and it also means that we have been able to generate some vital income for our charity from their sale.
"Our gardening team are looking forward to completing the essential work as quickly as possible."
Work will start on Monday on the areas of trees behind the castle adjacent to the adventure playground and to the west of the pond, meaning the playground will be out of bounds from Monday until Saturday.
The work will also mean that the footpath around the pond will be closed from Monday, October 12, until Saturday, October 17.
The work primarily involves the removal of non-native species such as Sitka Spruce which were planted over 50 years ago for commercial harvesting.
Now these trees will be replaced with native ones.
Both areas were planted in the late 1960s before the NTS took over the care of the property and its estate.
The Trust has taken the decision to harvest the timber for commercial sale and, over the next few years, restore these areas to the native broadleaf woodland that is more in line with the landscape.
This short-term disturbance will mean longer term benefits, as the reinstatement of the broad leaf native woodland will improve the biodiversity and habitat for wildlife.
People can visit nts.org.uk or email brodiecastle@nts.org.uk to find out more about the works and the temporary closures that will take place.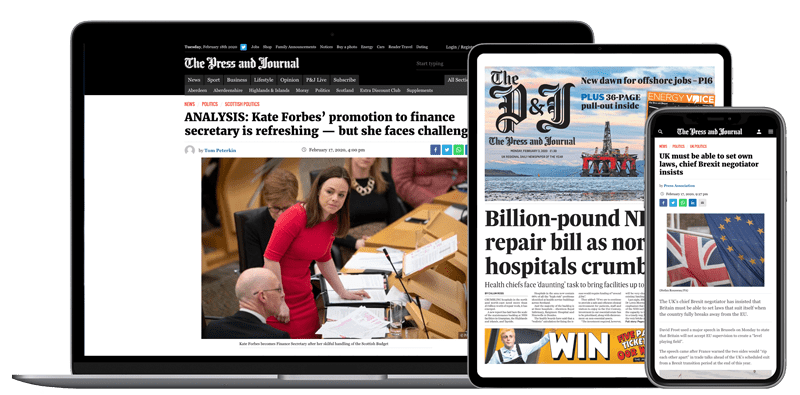 Help support quality local journalism … become a digital subscriber to The Press and Journal
For as little as £5.99 a month you can access all of our content, including Premium articles.
Subscribe