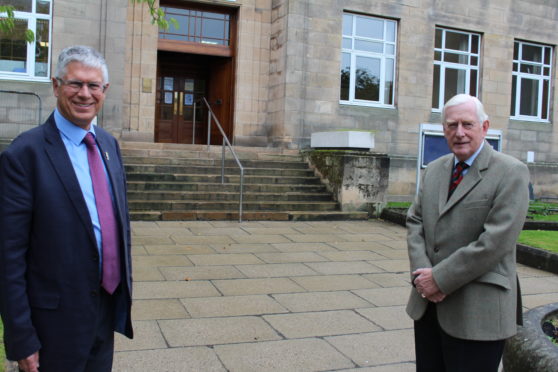 Leading lights in Moray are appealing for more people to donate cash to help residents impacted by a feared second wave of coronavirus.
The Moray Emergency Relief Fund (MERF) has raised £195,000 from donations and distributed £155,000 to those in need in recent months.
The scheme, established by Lords-Lieutenants Seymour Monro in Moray and Andrew Simpson in Banffshire, is now in need of more support following a fresh spike in infections and with tighter restrictions being imposed.
Mr Monro said: ""One of the most effective elements of our MERF is the speed with which we can step in and give help.
"Successful applications can often get help within 48 hours, and we have been humbled by the thanks we have received from those we have been able to help."
Information on how to donate or apply for support is available on www.lordlieutenantmoray.co.uk/moray-emergency-relief-fund for Moray residents, and for those in Banffshire at www.lordlieutenantbanffshire.co.uk  or Moray Council's website.