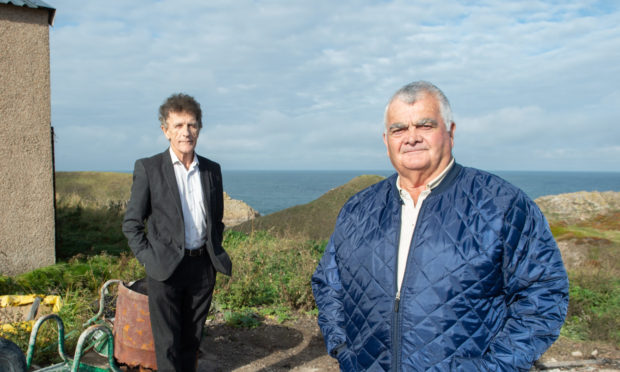 A Moray businessman is battling the council over plans to create a new cafe for tourists near one of the region's most frequently photographed landmarks.
Sandy Laing tabled plans for the creation of a café on an old industrial site in Portknockie, near the Bow Fiddle Rock and a popular coastal path.
Mr Laing said his vision would have boosted local employment figures as well as providing the hundreds of tourists who visit the stunning rock formation with a place to eat.
However planners turned down the application on the grounds that Mr Laing was required to purchase all the surrounding land before moving forward with such a development, as per policy.
The former builder last night said he was frustrated at being left to "go around in circles".
Mr Laing  said: "I want to create a café after seeing there were no facilities for the large number of people coming to the Bow Fiddle Rock.
"Planners wanted somebody to buy the whole land to redevelop however the other businesses will not sell their land, so I can't do anything about it.
"It is frustrating as there hasn't been one objection and people continually stop me to ask where facilities are. But there is nothing there for people to get a cup of tea or something light to eat."
He added: "The café is all about creating jobs for locals from the construction of the building to when we are in operation for catering staff, suppliers and waiting staff.
"It is annoying that the planners have made me spend thousands of pounds for surveys and architect fees for the application."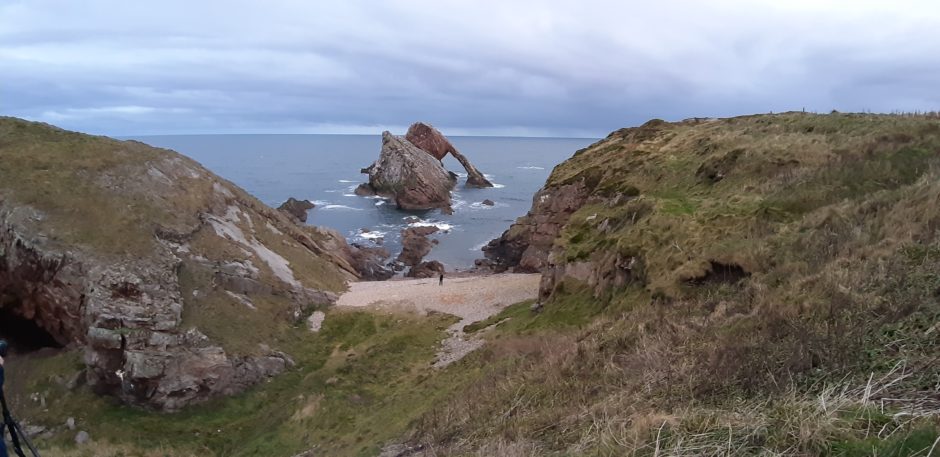 Director of 1 Architects, who assisted with the scheme, Ian Sutherland McCook said: "I have some sympathy with the planning officers as they are having to apply a policy which was drafted with the best of intentions.
"We are hoping the board can take a more flexible view that the policy is preventing a valuable development. "
A council spokesman said: "As this application is now the subject of a review by councillors of the local review body, who will examine its merits and the delegated decision, the council cannot comment further."
It is expected to be discussed by elected members on Thursday, October 29.