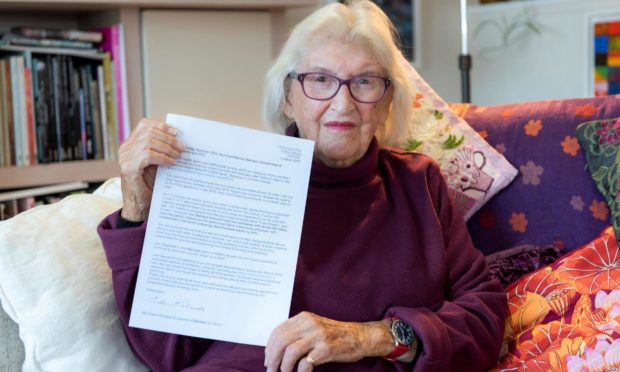 A Moray pensioner has closed a bank account she has held for more than 70 years in protest at the firm's financing of the fossil fuels industries.
Eileen Richards, 91, has been a customer of Barclays since she was just 16 years old.
However, the Forres resident has now withdrawn her money and closed her account after being appalled at the company's financing of oil and gas operations.
Mrs Richards made the decision after seeing Barclays appear in a report from the Rainforest Action Network.
The California-based campaign group claims the bank has ploughed about £91million into fossil fuel firms over the last four years.
In a letter to the firm's chief executive Jes Staley, Mrs Richards said she would now do business with a more "ethical" bank while thanking staff for their service during the last seven decades.
She said: "Global warming is expected to reach more than 4C above pre-industrial levels by the end of the century if we don't urgently change the trajectory we are on and cease our dependency on oil, coal and gas.
"You will no doubt tell me that you are concerned about climate change and the various actions you have taken in response.
"However, I am afraid that smacks of green-washing when you continue to invest heavily in a dirty, polluting industry which is so very responsible for causing and worsening the climate and ecological emergency."
The Rainforest Action Network says it aims to protect the climate and forests across the world by "challenging corporate power".
The group pressurised Burger King to cancel £27million worth of Central American contracts in 1985 amid concerns trees were being cut down to create grazing land.
Barclays says it has committed to becoming a net-zero emission bank by 2050.
Chairman Nigel Higgins said: "We've made a firm commitment to align our entire financing portfolio to the goals of the Paris Agreement.
"That means our own operations, and the financing we do for our clients, in every sector, will support the goal of limiting global warming.
"We've already started work on creating the new, open-source tools required to map the greenhouse gas emissions of our portfolio – building on and extending the work already done in the scientific community and across the financial services industry."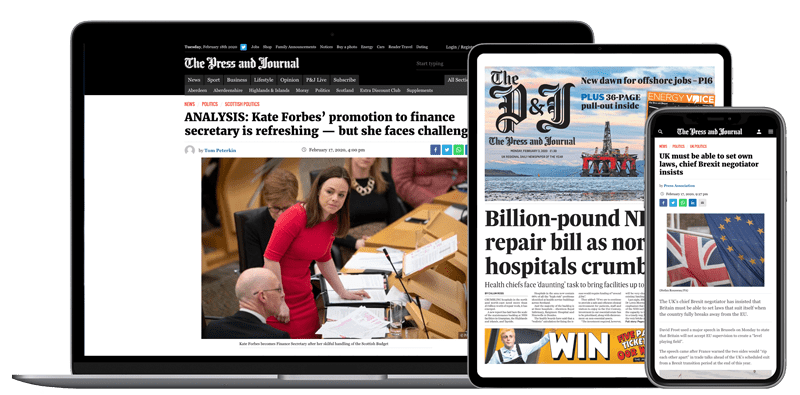 Help support quality local journalism … become a digital subscriber to The Press and Journal
For as little as £5.99 a month you can access all of our content, including Premium articles.
Subscribe