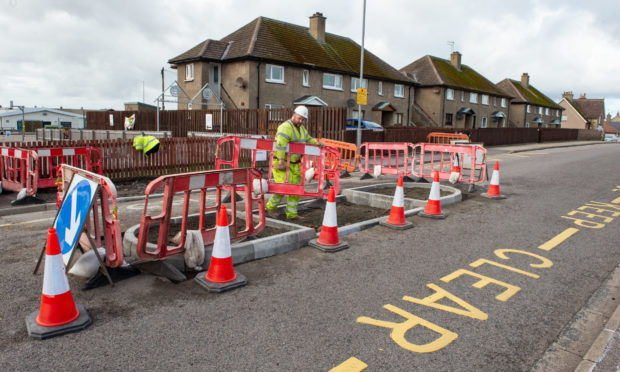 A Moray community who presented a "united front" to fund a new school crossing has welcomed work getting under way.
Efforts mounted for a new crossing outside St Gerardine's school following Moray Council's decision last year to axe school crossing patrollers to save money.
This move led to more parents driving their children to school, which prompted knock-on concerns about road safety.
So Lossiemouth Community Council and parent councils decided to hold fundraisers to gather the cash needed to get a crossing.
Tarmac, a local company with a quarry just outside the town, pledged £3,000 towards materials.
Mountains of pennies helps cause to improve safety outside Moray school
Now community council vice-convener Carolle Ralph is thrilled that Moray Council started work on the "important" school crossing on Tuesday.
Appeal for pennies to create safe school crossings in Lossiemouth
Mrs Ralph said: " We are just delighted as it has been a long haul and obviously a great concern about when we lost the school crossing patrollers.
"It is brilliant that we are going to be able with confidence have children crossing the road safely again as it has been a nightmare.
"It was great to see everybody come together to raise money for the school crossing.
"I want to thank Moray Council and Tarmac.
"It is be especially important with the darker evenings drawing in now as you want to ensure children have a better degree of safety."
She added that community council chairman Mike Mulholland who recently died would be "really proud" of the project coming together.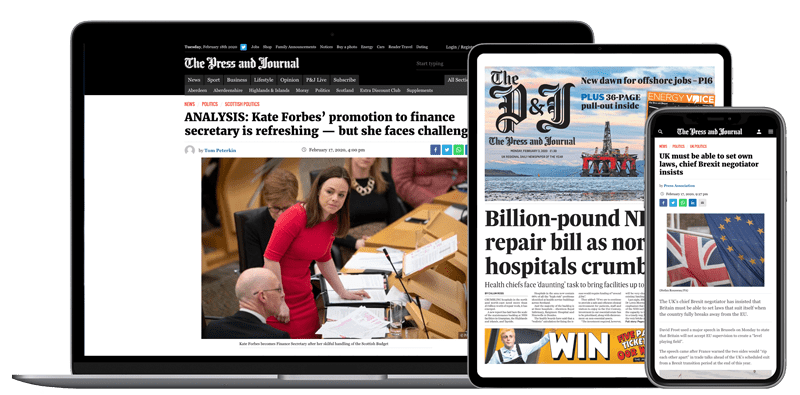 Help support quality local journalism … become a digital subscriber to The Press and Journal
For as little as £5.99 a month you can access all of our content, including Premium articles.
Subscribe