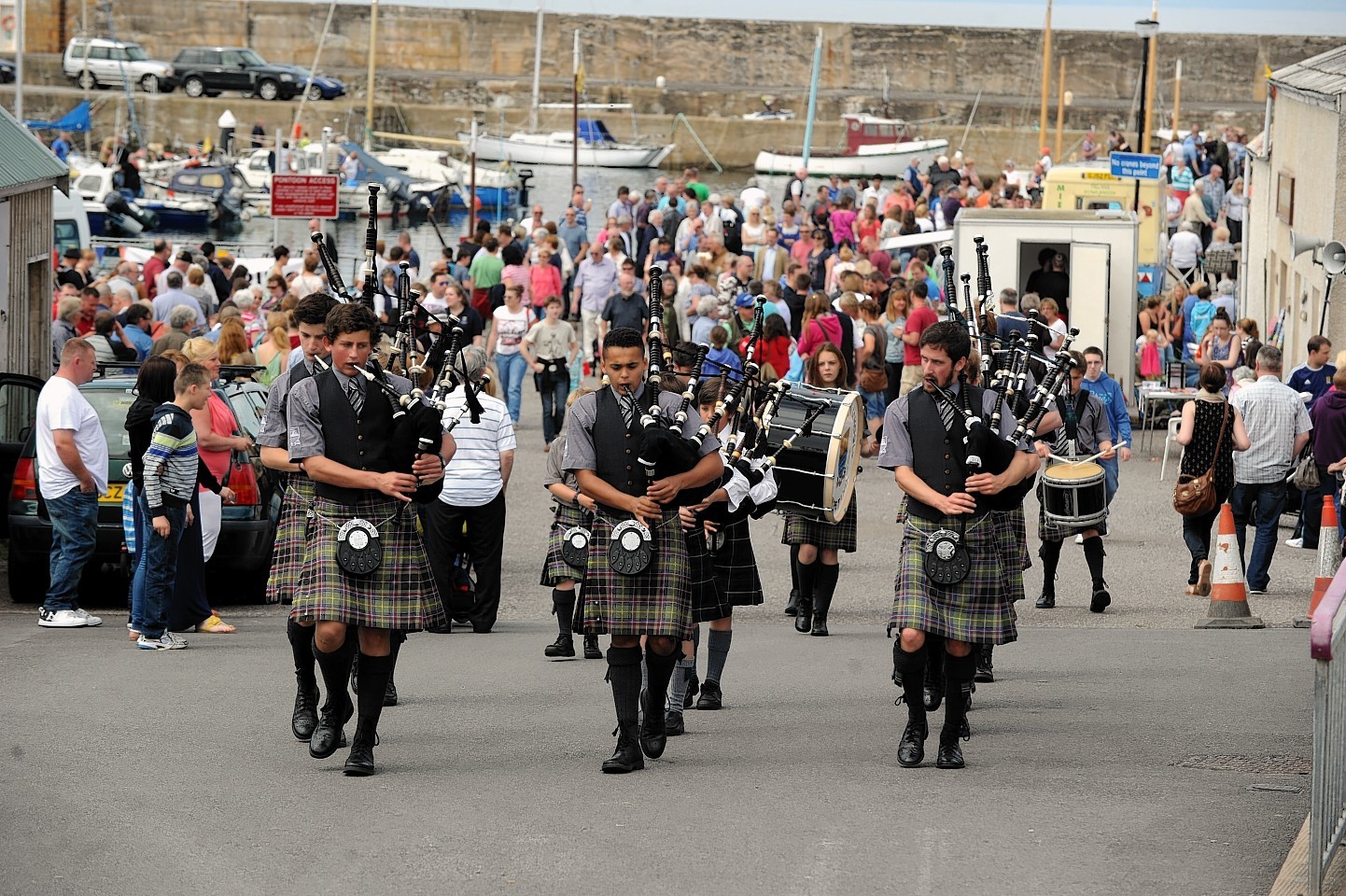 The second Hopeman Harbour Day was held at the weekend and hailed a resounding success by all those who ventured along.
Faced with a big bill for dredging the popular harbour, boat owners, Gordonstoun School and the local community association teamed up last year to raise funds from the event.
The day was so popular that not only was a significant sum raised toward the dredging costs, the community wanted it to become a regular fixture in the calendar.
Included in Saturday's attractions were the have-a-go fire engine display where young people could try out a fire hose and boat trips on a fast RIB were organised by Findhorn based North 58. An RAF Sea King helicopter also performed a fly-past.
On the musical front there were performances from the Gordonstoun Pipe Band and Dan Ralph's floating song stage.
Ross McDougall, of the organising committee, said: "There was a good crowd which was helped by the mild weather.
"It was an even better event than last year.
"Everyone was very co-operative and kept the harbour area tidy.
"People were very generous and I think we'll have made a couple of hundred for charities if not more."
Barry Croshaw, chairman of the local boat owners' association, said: "There were about 1,500-2,000 people and the village was busy into the evening."
For those who wanted something different the inaugural Hopeman Harbour 'Oscars', tongue-in-cheek awards went to members of the boating community who had the best kept boat, best and worst fisherman, grumpiest skipper and harbour personality of the year.
Trophies were handed out and the wife of late James Stewart, a regular harbour user, donated a trophy.
Gordonstoun's association with the harbour goes back to 1934, when the school was founded.
Head teacher Simon Reid said he was glad that the school's contribution made such a difference to the event.
"It is a privilege for us to be working alongside the Boat Owners' Association for the future of Hopeman Harbour and to be raising funds."
Three charities benefited from this year's event, Lossiemouth-based Ladybird Developmental Group and the RNLI, as well as the Harbour Fund.