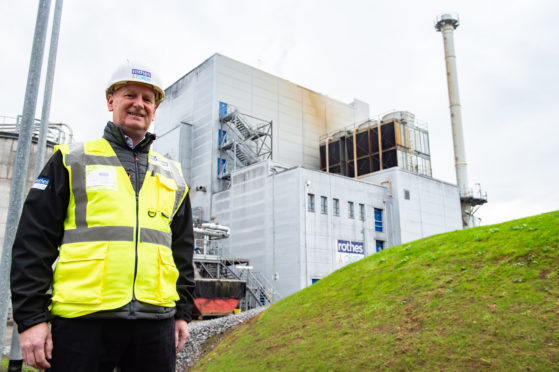 A Moray power plant chief has hailed his workforce for helping to "keep the lights on" in homes during lockdown.
Rothes CoRDe is fuelled by wet draff from 17 local distilleries, which is then mixed with wood chips to generate enough renewable energy to power 7,000 homes.
Despite ever changing Covid-19 regulations, the firm has adjusted to keep working, with the introduction of PPE and other safety measures to keep staff safe.
Managing director Frank Burns said the plant's workforce has been "great" during the coronavirus uncertainty and upheaval.
"Businesses and society have just had had to adjust during the pandemic," he said.
"We are an electricity generator connected to the national grid so as an essential business we kept going all the way through lockdown.
"We have been constantly adapting our working practices to ensure everything is in line with the regulations.
"There was a bit of a rush at first with meeting the guidance, but from then on we have kept on track and adapted time and again to keep running as normally as possible.
"Our supply chain was bit disrupted but we managed to maintain our business at 90% of what is normal.
"Our people have been all great and have been healthy and safe that's the main thing.
"We put in extra safeguards like plastic screens, hand sanitiser and PPE for the guys when they have to interact with other people.
"When I speak to the members of staff they are quite grateful to able to come to work."
Meanwhile, whisky still-maker and fabrication group Forsyths have picked up most of their work contracts once again after three months off due to the nationwide lockdown.
Chairman Richard Forsyth OBE said the firm's offices and workshops had been "dramatically" changed to be in line with Covid-19 guidelines.
"We started 2020 with a quite a good order book and thankfully most of our contracts have come back after three months off due to lockdown, meaning we have been quite busy during the pandemic," he said.
"We had to adapt work places quite dramatically, introducing partitions virtually everywhere in workshops and offices."
Earlier this week, Moray Lord Lieutenant Major General Seymour Monro said he was "impressed" when he visited both businesses to thank them for their efforts during the pandemic.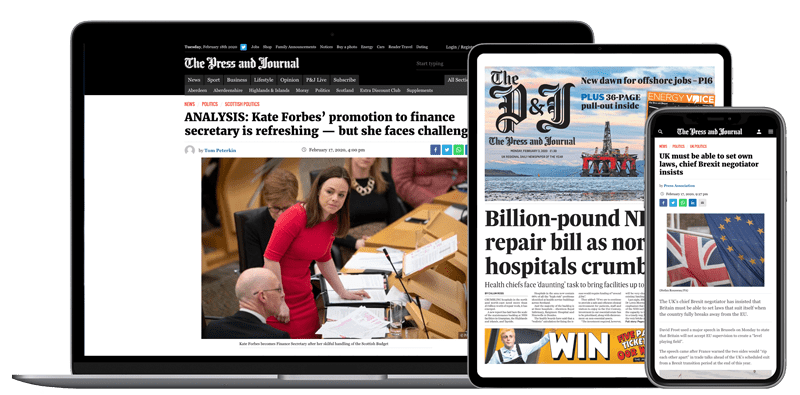 Help support quality local journalism … become a digital subscriber to The Press and Journal
For as little as £5.99 a month you can access all of our content, including Premium articles.
Subscribe