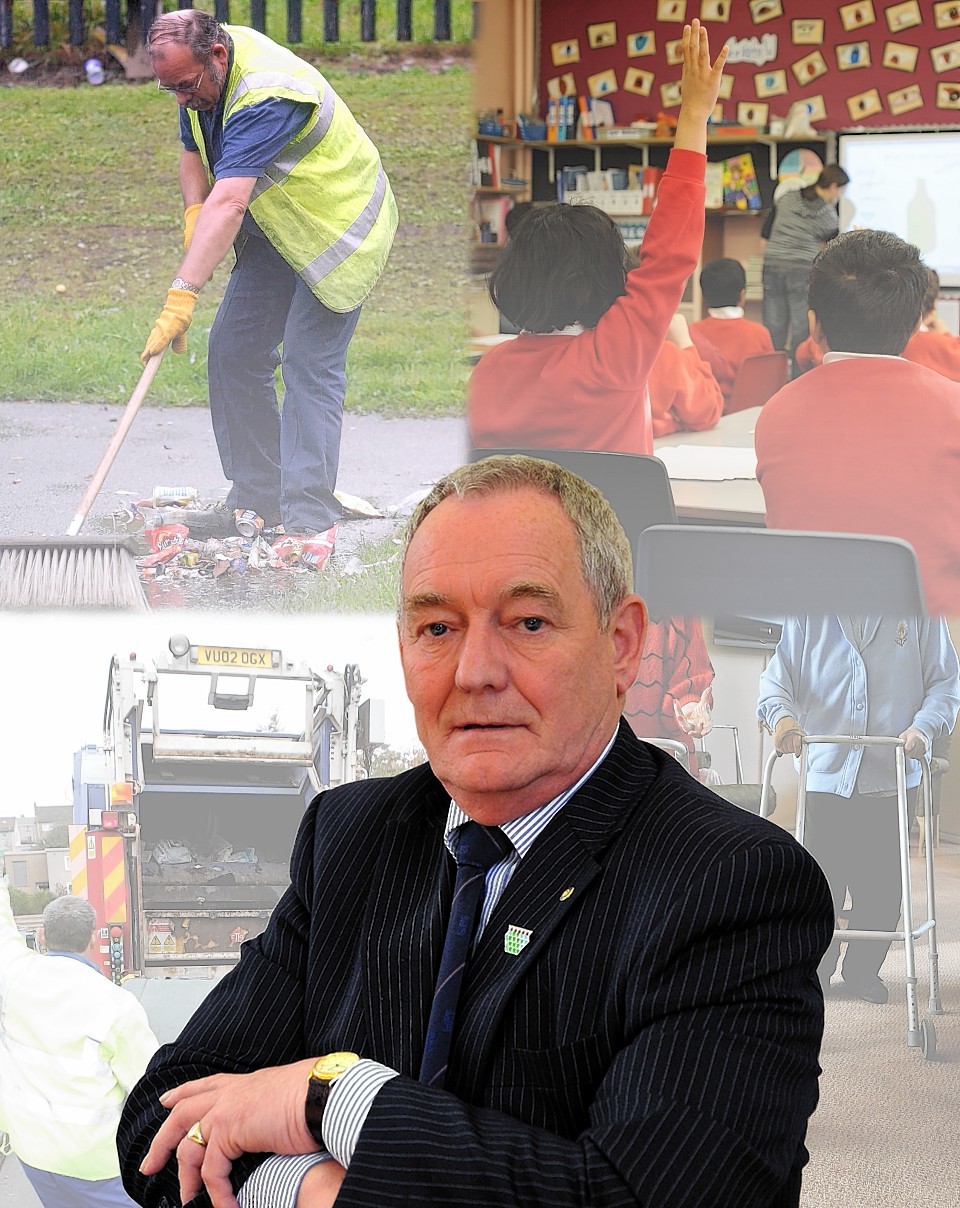 The leader of Moray Council has promised the worst of the cuts to local services are now over.
Allan Wright insisted the local authority was in far better financial shape after two years of belt-tightening which has resulted in library closures, parks budgets being slashed and spending on the arts being scaled-back.
Mr Wright acknowledged it had been "a very difficult process" – and revealed the council's budget deficit had been reduced from £30million to £6million.
He refused to be drawn on where the additional savings could be found, but held out hope for campaigners fighting to keep local schools open and said there was no closures "hit list".
Mr Wright said: "A year ago we were beginning the very difficult process of making savings in several areas, like the libraries.
"I said then that we had to balance the books, or we would be in a position where the Scottish Government would send a team in from another area to do it for us.
"This left the people of Moray having to take the hard knocks.
"However, Moray is now in a much healthier position than I would have imagined a year ago.
"While there are still savings that have to be made I can say with a degree of confidence that the budget for 2015-16 is already balanced."
Two years ago, the council was given until the end of the 2016-17 financial year to balance its books.
At the time it was running a deficit of £30million on its £266million budget.
The gap has now been reduced by £24million, with £14million of the total coming from cuts in services and staff numbers.
The remaining £10million has come from three sources.
Up to £1million is due to reductions in the level of borrowing, leading to fall in interest payments, a projected decrease in Scottish Government funding was actually £5million less than originally anticipated and the council recently won a battle with the Convention of Scottish Local Authorities over funding allocations which netted it an extra £4million.
Results of reviews of leisure facilities and the region's schools estate are expected later this year.
However, Mr Wright was adamant that education was not being targeted for financial savings.
He said: "The education review is about trying to boost performance. It's not about reducing spending by drawing up a hit list of schools to close."
Mr Wright's message was welcomed by Vivien Hendry, one of the driving forces behind the Hopeman Community Library, which was opened by residents in April after the council-run service was cut.
She said: "If the finances are better then hopefully the council might look at providing some support for some of the services it has axed.
"The amount of people now using the community library in Hopeman shows it's a service that is missed by the local community."
In February last year Moray Council withdrew its £94,000 budget for the arts, making it the only local authority in the UK not to subsidise the sector.
Mary Bourne, a professional artist who lives at Auchindoun, near Dufftown, was a leading opponent of the decision and remains convinced it was wrong.
She said yesterday: "It's been a huge relief that other councils have not followed suit, but have listened to voters who are interested in arts and culture.
"The council has a really difficult job to do. I think most people appreciate how tough their situation is.
"However, Moray has an ageing population. I believe one of the most effective ways to keep or attract younger people is to spend money on things such as the arts so that there are things for people to see and do here."