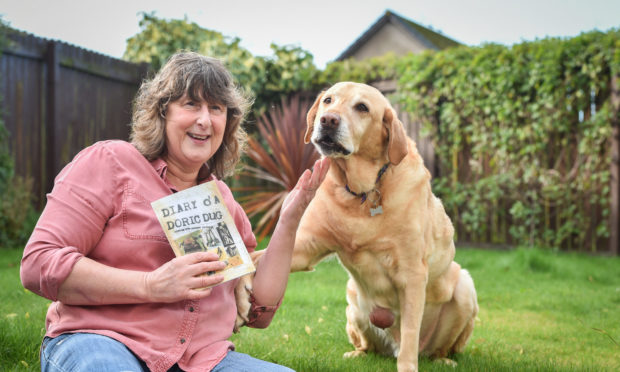 During the peak of the coronavirus lockdown many turned to pets for company and entertainment to get through the difficult period.
Now the exploits of one Moray Labrador who brought joy to many during the spring and early summer have been penned in a new book.
Retired nurse Elizabeth McAlpine started sharing tales in the Doric voice of her beloved companion Alfie, who lives in the Speyside village of Garmouth, on social media while families across the country were confined to their home.
After providing a hit with readers, the diary of the four-legged explorer, who is nearing his 12th birthday, have been compiled into a new book.
Mrs McAlpine said: "At the beginning of lockdown we were all wondering what was going on and trying to find things to do to keep our spirits up.
"I wondered what our dogs would be making of it all so decided to write something from their point of view.
"They went down really well with people, I think they found it quite a good release and I was getting questions about what he would be doing next.
"Alfie's a kind and generous dog, he always sees the best in people, which I think really struck a chord with people at a time we were all coming together to be nice to each other.
"It's a message that I hope lasts, because that time brought out the best in people."
Alfie's exploits in Garmouth and the surrounding countryside are supported by a cast of other animals adapting to life under lockdown restrictions – including Clover, who the dog grudgingly tolerates as "the cat I have to put up with".
There are also reflections on his younger days when life was entirely different for the warm-hearted pet.
Mrs McAlpine's first book has fulfilled the aspiration of a lifelong dream.
When considering what voice to give her inquisitive dog though, she had no doubt he would have a native tongue.
The writer, who also did all the illustrations in the book, said: "I wanted the book to be in Scots because in this area most people who would be reading it speak Scots.
"I got Alfie when he was just eight weeks old from someone I know in Keith, so he's definitely a Doric dug.
"People started really looking forward to his daily stories during lockdown so I was encouraged into writing them down in a book.
"It's been a lot of fun, I've really enjoyed doing it. My mother always read to me when I was small so it has always been something I have wanted to do at some point."
Diary of a Doric Dug During Coronavirus is available to buy from Yeadons and the Grampian Furniture coffee shop in Elgin, Twisted Thistle in Fochabers, Pozzi in Buckie and by e-mailing doricdug@gmail.com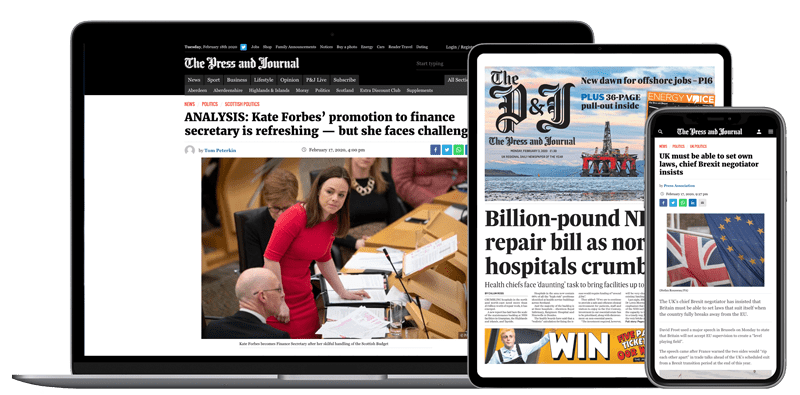 Help support quality local journalism … become a digital subscriber to The Press and Journal
For as little as £5.99 a month you can access all of our content, including Premium articles.
Subscribe