The proposed Dorenell windfarm in Moray came under the spotlight yesterday at an open day.
Renewable energy firm Infinergy was originally granted planning permission in 2011 to build 59 turbines at the remote hillside between Dufftown and the Cabrach.
However, the Dutch firm has applied for fresh permission to build 64 turbines, and increase the height of the majority from 375ft to 450ft.
Yesterday's open day, held at the Grouse Inn in Lower Cabrach, offered the chance for the public to view details of the new proposals.
Patti Nelson, chairwoman of the Cabrach Community Association, which was formed in September to try breathe new life into the area, said: "You do wonder about the impact that the turbines will have on the scenery, but at the same time the windfarm does offer the prospect of regenerating the area.
"There's no school now and the church at Lower Cabrach is closed.
"We don't want people leaving the area."
The proposed changes would see the Dorenell development, which is not due to connect to the national grid until 2018, increase its capacity from 177 megawatts to 220.
Infinergy will hold another open day tomorrow from 2pm to 7pm, then at Mortlach Memorial Hall, Dufftown.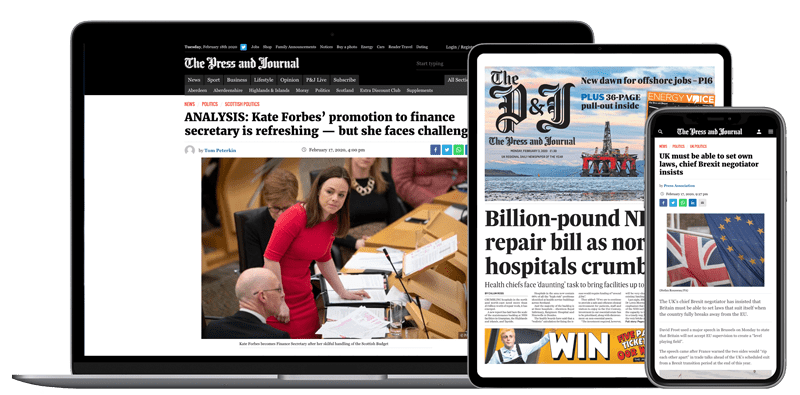 Help support quality local journalism … become a digital subscriber to The Press and Journal
For as little as £5.99 a month you can access all of our content, including Premium articles.
Subscribe