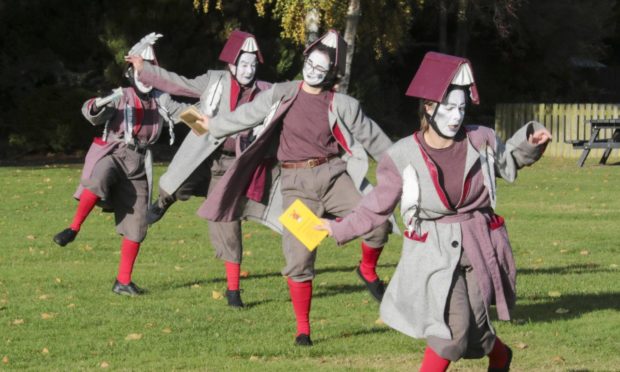 Shoppers in a Moray town were stunned by the surprise arrival of an officious and secretive cast of librarians at the weekend.
Amateur performers toured the heart of Forres following workshops run by Glasgow-based group Surge.
Street theatre shows had been due to take place last month as part of the biennial Findhorn Bay Arts festival, which was cancelled due to the coronavirus pandemic.
However, following talks with organisers, it was agreed that the outdoor event could continue with extra safety precautions during rehearsals and the performances themselves.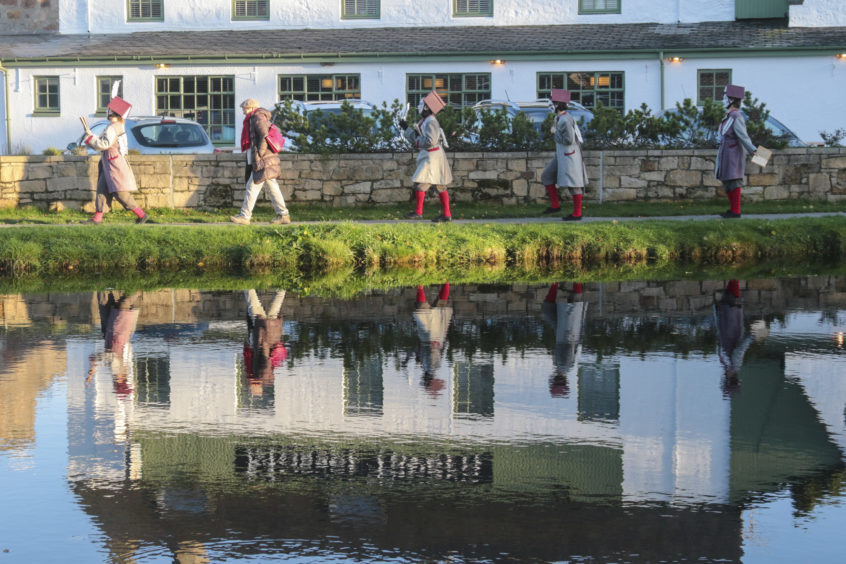 During their tour of Forres High Street and Grant Park on Saturday the stern librarians incorporated strict adherence to the two-metre social distancing rules into their act.
Today the two-day event concluded with a shoal of fish visiting Findhorn while mimicking the behaviour of other visitors to the seaside village.
Gill Bird, creative assistant at Findhorn Bay Arts, said: "We had people who were really keen to take part in the workshops. I think there has been a real desire to work on something creative given the year we have all had.
"It's been quite frustrating not having any live shows or gigs so I think there is a real desire for people to see theatre in whatever form it comes in."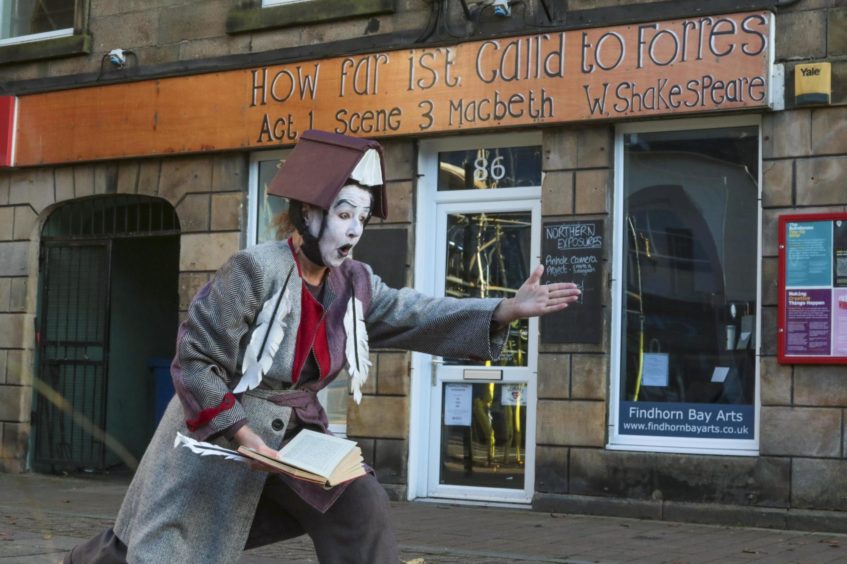 Shoppers on Forres High Street stopped to take photographs of the librarians while they performed acrobatic routines on benches.
The cast, which included 14 people between 13 and 76 years old over the two days, also appeared to mime a game of cricket and hide among trees and bushes in Grant Park while also interacting with cars and other pedestrians.
Shopkeepers stepped outside to take pictures and film the cast as they made their way along the road.
Melanie Jordan, a director at Surge, explained the street shows were the first outdoor performances she had worked on this year.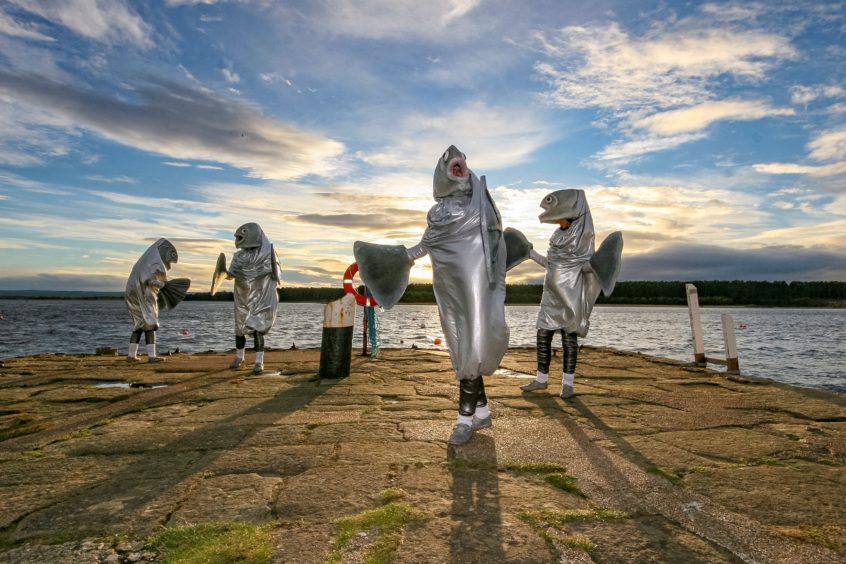 She said: "We were due to run events anyway with Findhorn Bay Arts during the festival but wanted to make something happen anyway when it was cancelled.
"When we run these events we have a set of characters which can be adapted based on the performers.
"The librarians were a really great set of dancers so we built that in as well as their sense of order – which worked well with them being sticklers for social distancing as well as shushing people.
"I think at this time people are grateful for any creative outlet, whether that's performing or seeing it happen in the street."
Kevin Riddoch, who runs the Bike Bothy in Forres, explained the act had made on his children after passing by.
He said: "The street theatre workshop came past our house on Saturday afternoon and the kids absolutely loved it. My little girl was fascinated. It really brightened our day."