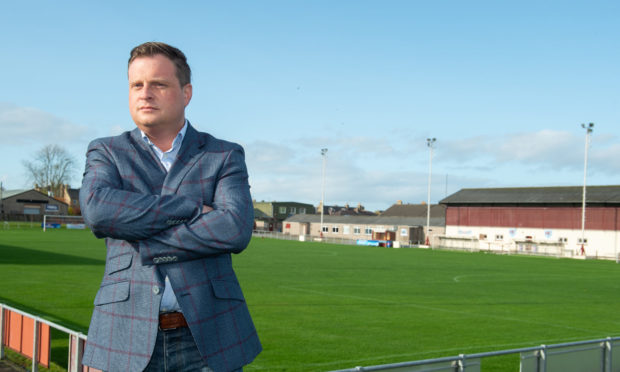 Investigations have been launched after a football ground and heritage railway in a Moray town were attacked by vandals.
Kynoch Park, the home of Keith FC, was due to host the Highland League Cup final at the weekend.
However, just hours before the match was scheduled to kick-off, club officials discovered a smashed office window.
The damage allowed water to pour inside and cause further destruction with new shutters at the ground, which were only installed earlier this year, also damaged the same night.
Meanwhile, the town's heritage railway station has also been attacked with youths suspected of destroying a bench on the platform.
Keith FC chairman Andy Troup explained the vandalism showed a "lack of respect" for club volunteers who had worked to get the ground ready for the showpiece final.
He said: "I'm just absolutely devastated about it. I'm so upset and annoyed because of the number of hours my committee and helpers have put in, and they've done a fantastic job during the closed season.
"Kynoch Park is looking the best it's ever looked. The pitch, the surrounding area of it. The countless hours these people have put in is unbelievable. I can't praise what they've done highly enough.
"But for thugs and vandals, for people to just come in and do this, it's hard to describe, I'm absolutely devastated, I'm gutted."
The cup final, which was due to feature Rothes and Buckie Thistle, was later called off due to the heavy rain.
It is believed that fans of one of the clubs jumped walls or climbed fences to get inside the night before the match.
Flags displaying team colours have also been spotted by locals at the top of a tower at the town's fire station, which backs onto the football ground.
Club officials have been checking CCTV footage from the ground to see if the vandals have been captured on film.
Meanwhile, the Keith and Dufftown Railway Association has also reported damage caused to a platform bench at its station in the town.
A group of five teenagers were caught on film "kicking and slashing" the seat with an item resembling a long knife.
It is understood that the youths initially left the scene before returning to inflict more damage, including taking the seat from the platform and moving it to beneath a nearby bridge.
The incident, which happened at about 3pm on Monday, October 19, comes just weeks after the volunteer group was faced with another bill after its bridge near Dufftown was hit by a lorry.
The railway association has called on the group of youths to rectify the damage they have done at the station.
Police said inquiries had been launched to investigate both incidents.
A spokesman said: "We received a report of vandalism at Kynoch Park in Keith, which is believed to have happened between 8.30pm on Friday and 7.30am on Saturday. Inquiries are at an early stage.
"Police received a report of damage to a bench at Keith Town station on Church Road, which occurred at about 3pm on Monday, October 19. Inquiries are ongoing."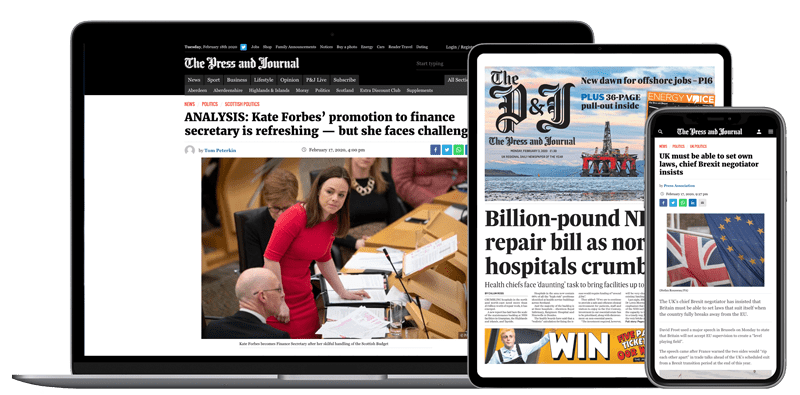 Help support quality local journalism … become a digital subscriber to The Press and Journal
For as little as £5.99 a month you can access all of our content, including Premium articles.
Subscribe