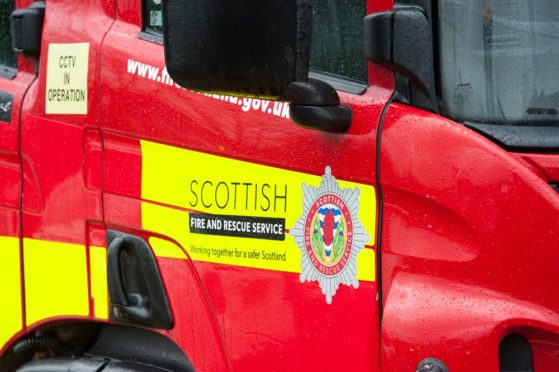 Pupils at a Moray school issued with a stark warning following a spate of deliberate fires.
Firefighters have been called out to the woods beside Elgin High School more than 15 times in the last three months.
The incidents occurred in areas behind Elgin Golf Course and beside Mayne Farm, and some of them have taken more than hour to extinguish.
The fire service is working with the police to identify the culprits.
Now the school has issued a notice to all pupils warning of the dangers of deliberate fires.
Senior fire officer for Aberdeenshire and Moray Martin Tait urged people to be vigilant, particularly with Bonfire Night fast approaching.
He said: "Deliberate fires are never acceptable and we take a zero-tolerance approach to such behaviour by working with police to identify those responsible.
"There's no doubt that it's a tiny minority of people who engage in such behaviour, but it is true that it can impact the work of firefighters by diverting crews away from genuine emergencies."
"With Bonfire Night fast approaching, this is typically our busiest period of the year and I would urge communities to consider the impact of their actions on people and Scotland's emergency services."
Elgin City South councillor John Divers also urged those responsible to "wisen up" and think about the negative impact they are having on the environment.
He said: "Obviously we don't know who is doing it but we need to get the message across that this behaviour is completely unacceptable.
"They are wasting valuable fire resources that can be used elsewhere and need to wisen up.
"At the moment, it is more of a nuisance than anything else but it could grow into a bigger problem.
"The fires could grow out of control and end up endangering lives and badly impacting the wildlife."
The affected areas are well-known in Elgin for being spots where teenagers congregate in the evenings and weekends.
However, it is not known whether the fires are being set by pupils from Elgin High School.
Mr Divers added: "The notice was sent out to try and deliver the message that this kind of behaviour needs to come to an end now.
"The pupils need to be educated about the dangers that fires bring.
"The assumption is that it is teenagers but this is impossible to know for sure unless someone is caught."
Fellow Elgin South councillor Graham Leadbitter added: "Any wilful fire-raising is extremely worrying and it is a problem for those living in the area and the fire service who have to waste time fighting avoidable fires.
"I would urge anyone who saw anything suspicious in those areas to contact police and remain vigilant."
A Moray Council spokeswoman said the authority would work proactively with police and fire to "raise awareness and understanding" around the seriousness of fireraising.