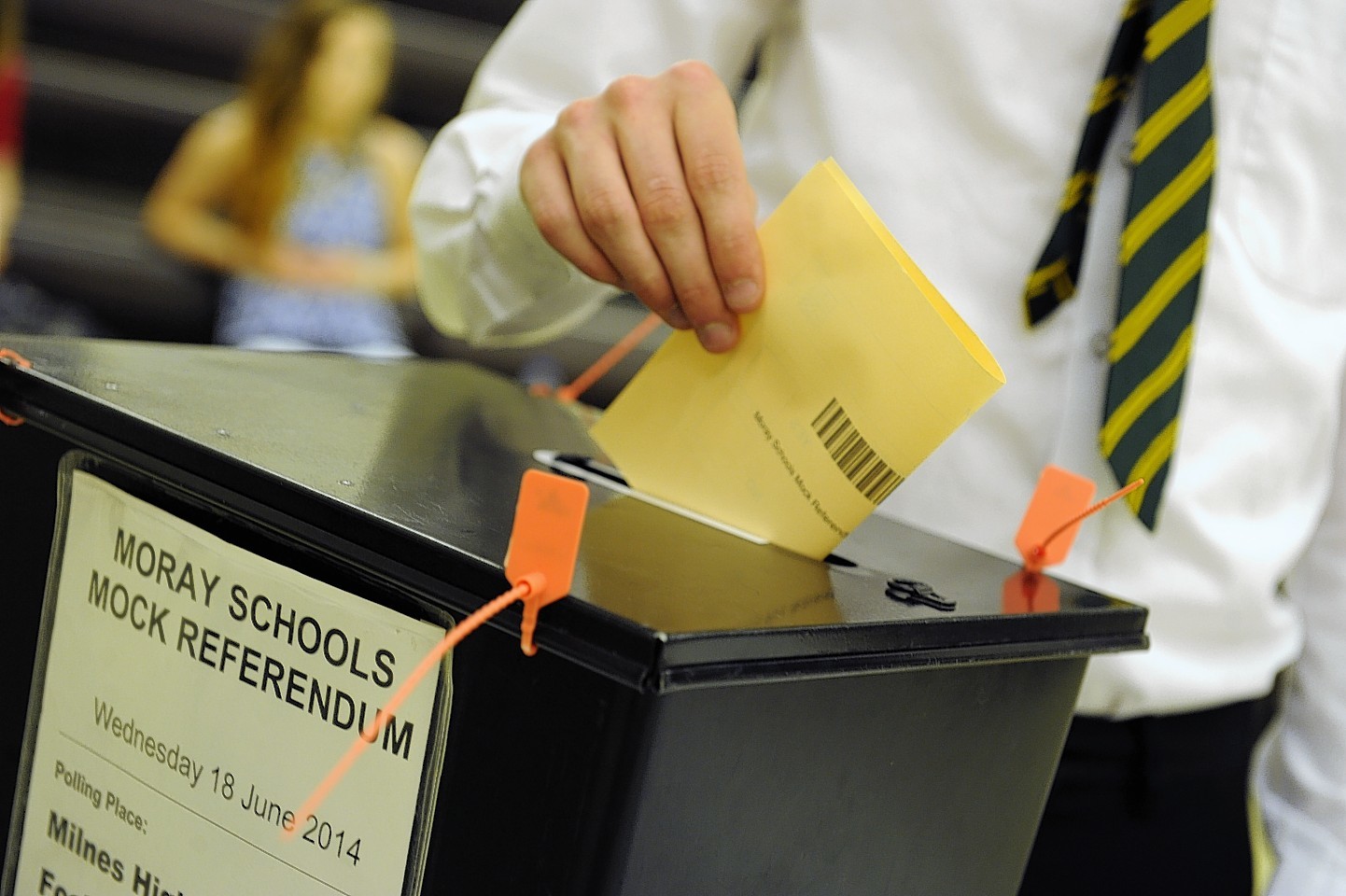 As the Scottish independence referendum draws nearer senior pupils in schools across Moray cast their Yes-No ballots yesterday.
The outcome – which may or may not mirror the real thing in September – saw a clear victory for the Better Together campaign.
The vote saw 71.3% saying no to independence, while only 28.7% voted for it.
Out of 1,712 pupils eligible to vote, 964 did so, meaning that the turnout was a relatively high 53.6%.
The only school to buck the overall trend yesterday was Buckie High, where the majority wanted independence.
The aim of the mock referendum, which involved nine of the area's secondary schools, was to encourage more young people to vote.
Speaking shortly before the votes were counted, Louise Cameron, the vice-chairwoman at the Scottish Youth Parliament, said: "It's a massive accomplishment that 16 and 17-year-olds can vote in the referendum as this is what the Scottish Youth Parliament has been campaigning for."
Ms Cameron, 18, who has just left Milne's High School in Fochabers to study at St Andrews University after the summer, added: "I think the vote will reflect the way young people in Moray are going to vote."
Buckie High School student Emmi Main, 16, who is a member of the Moray Youth Council, said: "The referendum has really generated a lot of interest among young people.
"It's been the subject of quite a lot of arguments at times, but that's good because it's got everyone talking about important issues."
The S5 and S6 pupils, who took part, cast their votes in polling stations set up within their school, with the Moray-wide count taking place at Milne's High last night.