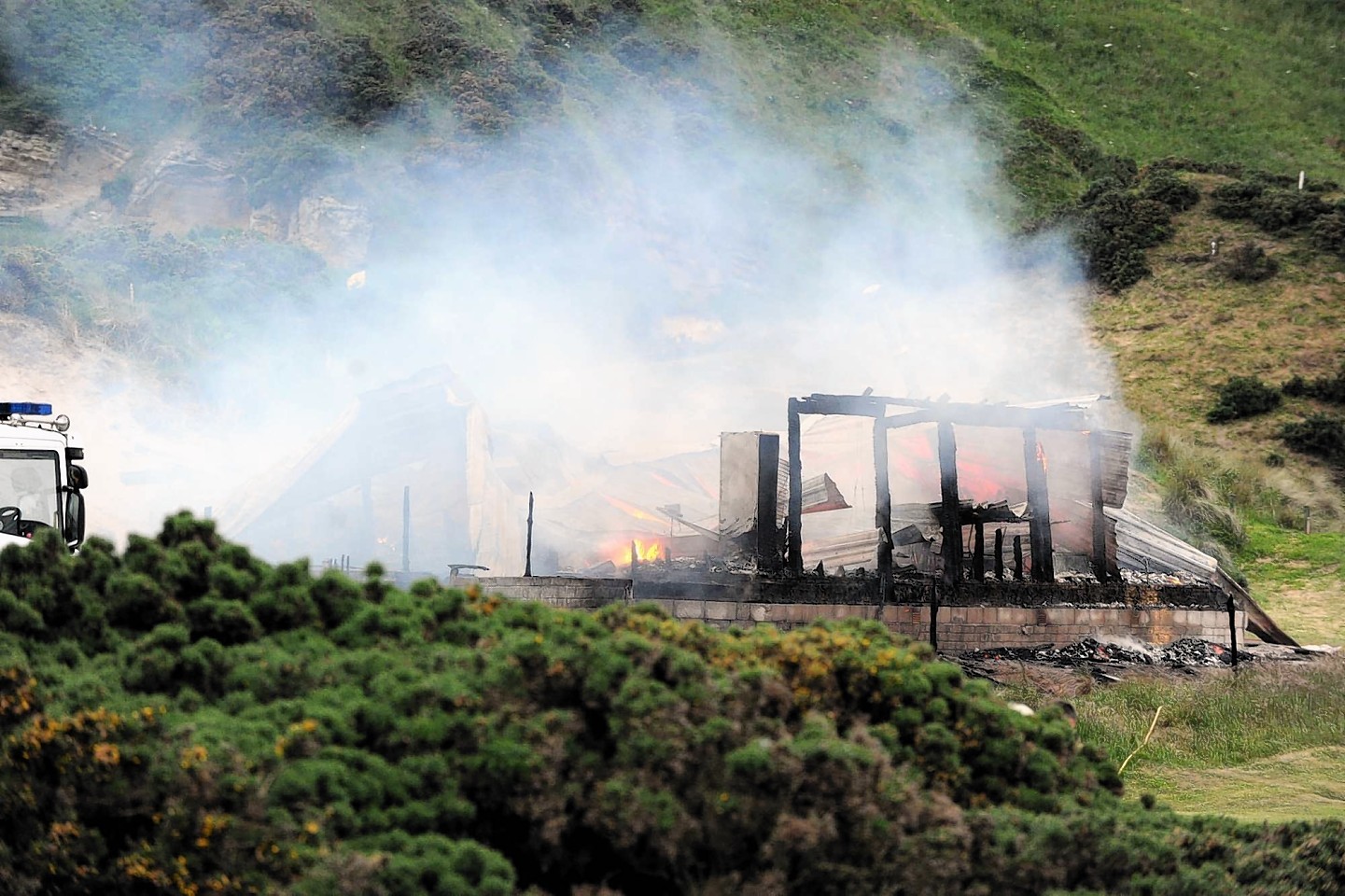 Local people rallied round yesterday after fire destroyed a hugely popular Moray cafe.
More than 30 firefighters fought the blaze at The Tee Shack on Thursday night but were unable to save the building, which is sited next to the nine-hole Covesea golf course, near Lossiemouth.
The cafe's owners issued a statement yesterday thanking people for all the support they have received since the fire.
The message said: "On behalf of everybody at The Tee Shack we would like to say a huge thank you for all of your support and condolences.
"Luckily nobody was hurt as the fire happened after closing time. We are all devastated and really appreciate all your kindness."
Last night police tape was still hung across the gate that marks the start of a mile-long track that leads to the cafe which overlooks the sea.
Investigations into the cause of the blaze are still ongoing.
Moray's MSP and MP both responded to news of the loss of the cafe by offering support and sympathy.
MSP Richard Lochhead said: "The fire at The Tee Shack is a real shock. I have been there several times and it is a really popular local eaterie.
"My thoughts are with the owners and staff who have put so much into it to achieve success in a fairly short period of time.
"I really hope that they can get back on their feet again after this serious fire."
MP Angus Robertson added: "The cafe at Covesea Links has been a popular place for locals and visitors alike since it opened and it will be devastating for everyone involved in running it.
"I am glad, however, that no-one was injured in the blaze and hope the cafe can be rebuilt and recover from this severe blow."
The blaze was the third major fire in Moray in less than a week.
On Monday plumes of smoke could be seen for miles around after a wildfire took hold in a field close to Rathven.
The previous day firefighters were called to a blaze which had been started deliberately at a derelict steading near Lhanbryde.