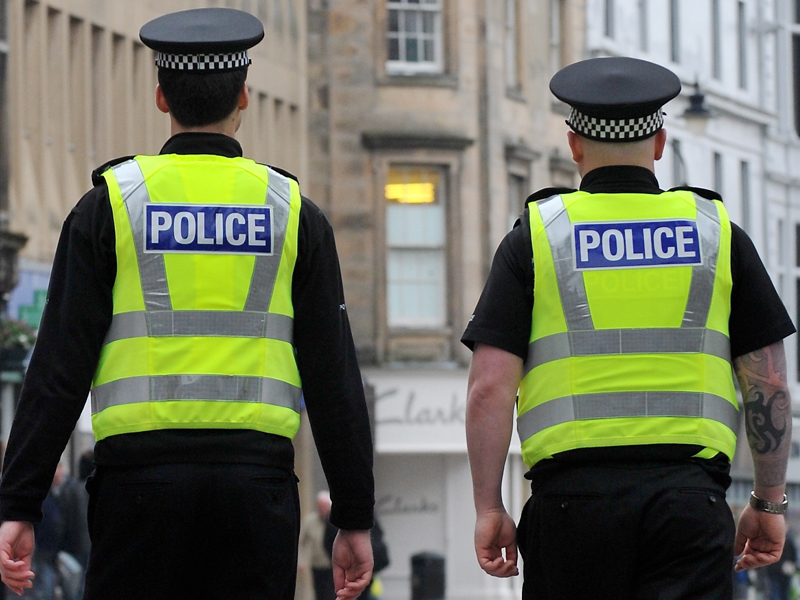 An armed robber made off with a sum of cash after brandishing a weapon in a hardware shop in Forres on Friday afternoon.
The incident took place at 2.50pm at the Scottish and Southern Energy shop at the High Street in Forres.
A man, who was wearing a dark hat with a scarf over his face, brandished a weapon at the female shop assistant before running down Caroline Street. The shop assistant was shaken but unhurt.
The suspect is described by police as 5ft 7in tall, of a stocky build with dark coloured eyes and speaking with a deep Scottish accent.
He was wearing a dark blue/grey jacket with a light coloured collar, black trousers and black shoes, as well as the covering over his face.
Investigating officer Detective Sergeant Andrew Wilson said: "The town centre was busy at the time and people may have seen this man loitering in the area.
"I would appeal for anyone who saw him before or after the crime or anyone who has specific information about the suspect to contact the police as soon as possible."
He added: "Thankfully incidents of this nature are extremely rare in our area and I would like to reassure the local community that we are doing everything possible to trace the suspect."
A spokesman for Scottish and Southern Energy said: "The safety and welfare of our staff is paramount and we are helping Police Scotland with their enquiries."
Anyone with any information can contact the police on 101 or Crimestoppers anonymously on 0800 555 111.