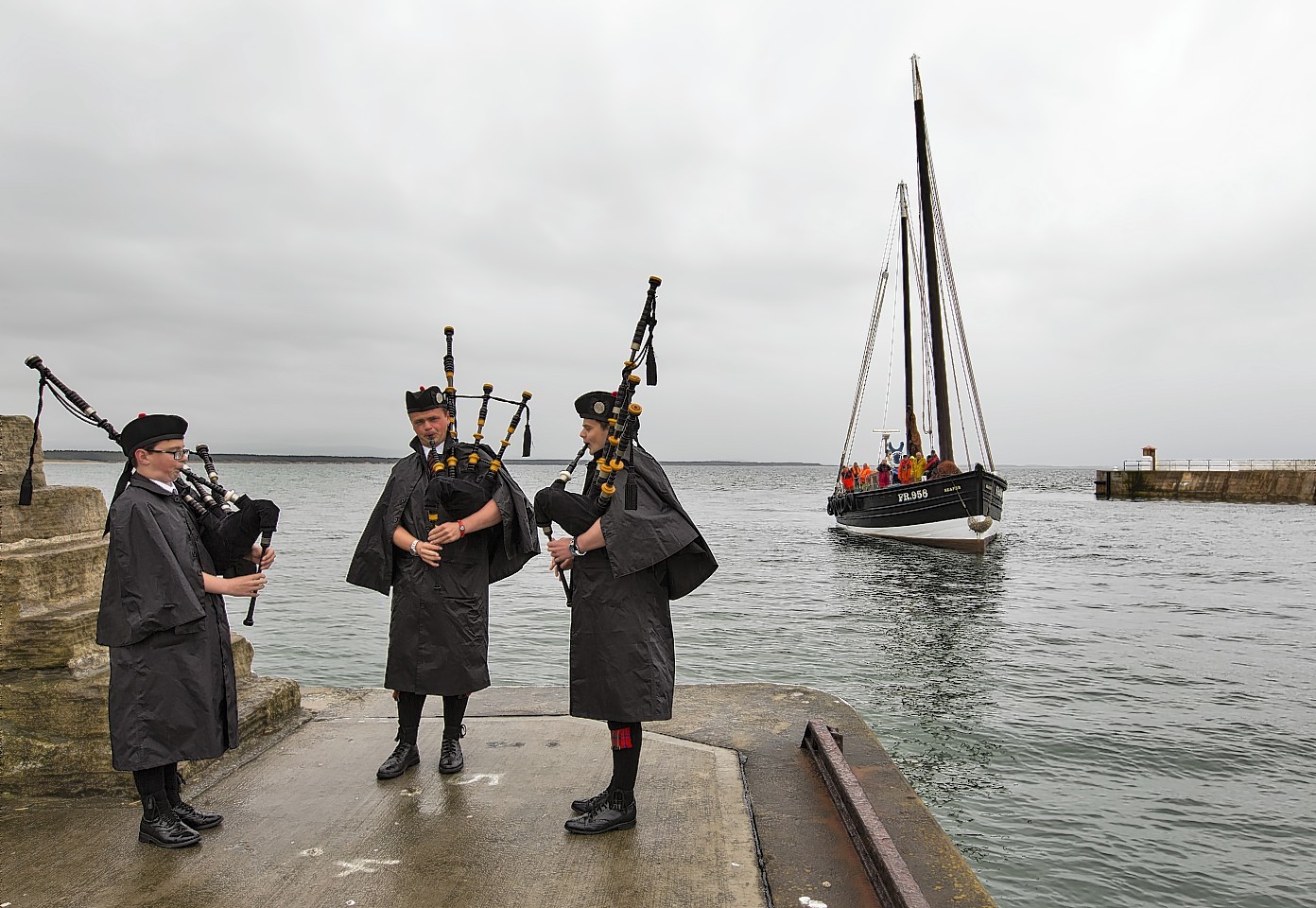 A fun-filled day was had by all those who attended the Burghead Fishing Heritage Day.
The event on Saturday marked the official start of Burghead Gala week.
The main attraction was The Reaper fishing boat, which attracted more than 630 visitors.
It was built by J&G Forbes at Sandhaven near Fraserburgh in 1902 for the Buchan family who lived in St Combs.
There were skiffs from Portsoy and Ardesier taking people out, while North 58 Sea Adventurers were offering rides on a fast rigid inflatable boat (Rib).
Hilary Gloyer, treasurer of the Burghead Headland Trust, said: "It went very well there was a good crowd well into the hundreds.
"The lovely weather brought people out.
"The inshore lifeboat was there along with a story teller who was dressed as a herring girl.
"She told the story of crofters who were put off their crofts and returned to the fishing village.
"There was also the husband carrying race replicating when fisher wives would carry their husbands to the boats."
There was also entertainment for children including a bouncy castle and face painting stall.
Other activities included paella on the pier, a hog roast, band performances and an Its a Knockout event.