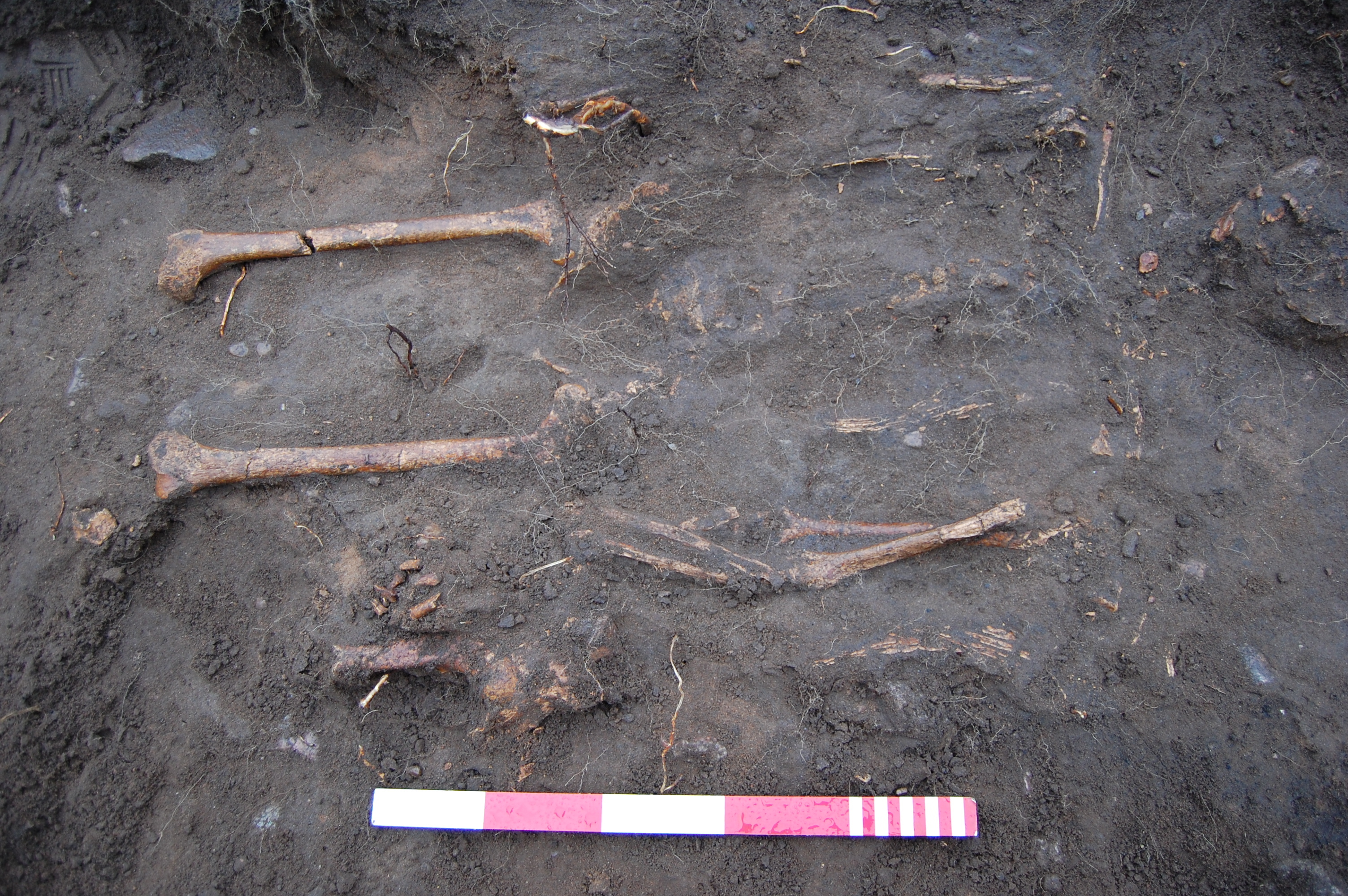 Investigations are being carried out on the remains of two people who may have been condemned to death in Elgin.
Glen Moray Distillery called in archaeologists after two skeletons were found in a shallow grave on its site.
The remains were discovered near Gallow Hill – which, as its name suggests, was once the place where public executions were carried in the town.
Aberdeen-based Cameron Archaeology has since excavated the site, and says further research is now needed to determine the age and gender of the skeletons.
Spokeswoman Alison Cameron said: "There is no evidence of the burial being in a shroud or a coffin, and there were no finds around the bodies to date them.
"They definitely did not die in recent times as the bones were in a very poor condition.
"The only other thing we can currently say for certain is that they were buried together because the arm of one skeleton was underneath the other."
The remains are now being carbon dated – a process that can take up to two months.
Ms Cameron said: "These tests can reveal so much, such as whether these two people were suffering from any diseases. We should, hopefully, also be able to find out when they died.
"At the moment, it's possible they are the remains of people who lived in the Middle Ages. However they could date right back to prehistoric times."
Glen Moray distillery manager Glen Coull said: "The skeletons were found while we carrying out site investigations.
"They were in the grounds of the former distillery manager's home.
"It didn't come as a complete surprise because something similar was discovered many years ago in the same garden.
"It would be really interesting to see how old they are. It would bring some sort of ending to the story."
Elgin's Gallow Hill shares its name with a similar site in Aberdeen.
In 1776 Alexander Morison became the last man to be hanged at the city's Gallow Hill after he was convicted of murdering his wife.
He is reported to have been executed while still wearing his prison chains as a warning to others.