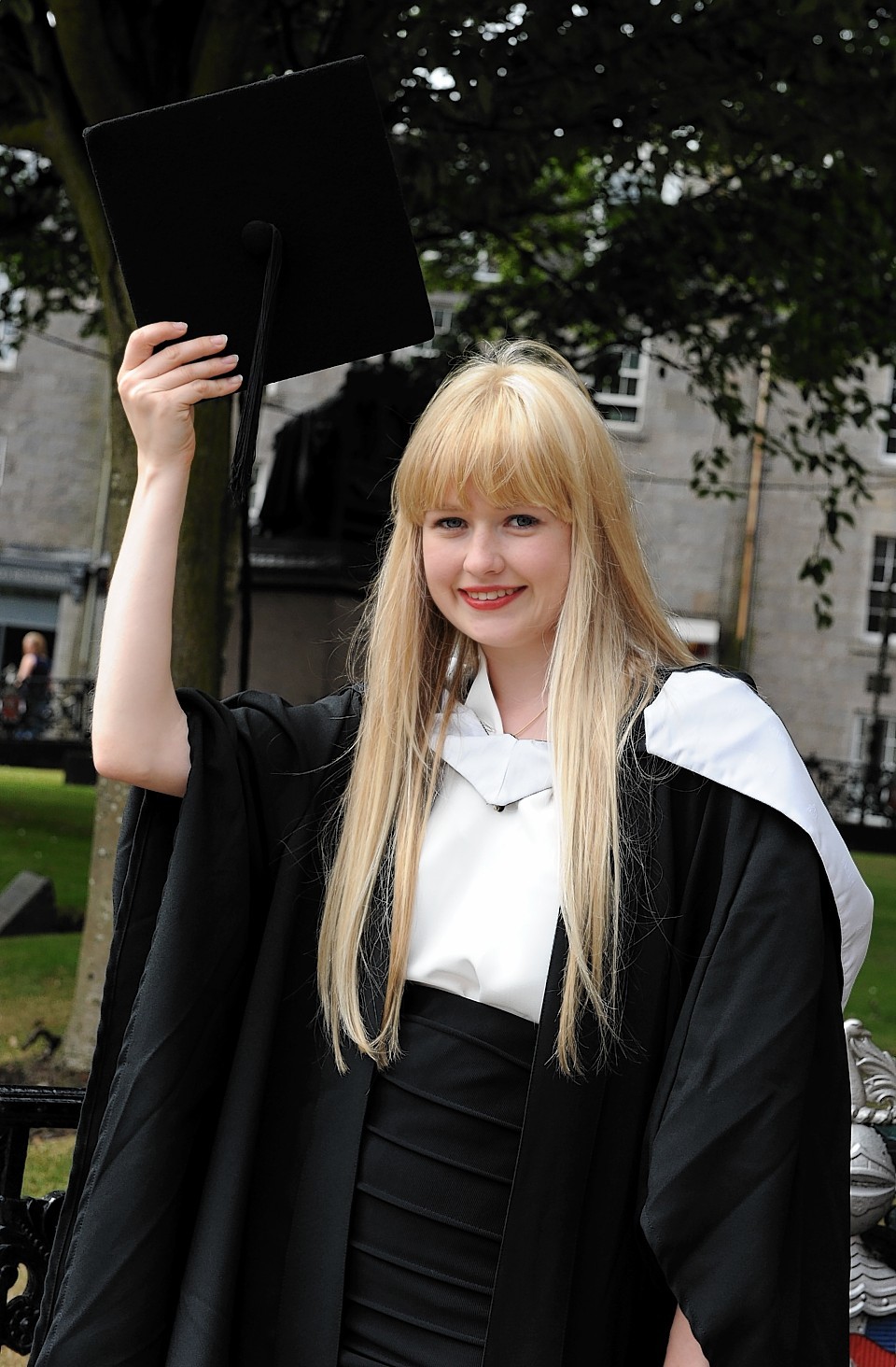 Doctors advised her to give up on her degree course – but Sarah Young was determined to continue doing what she loved.
The 22-year-old, from Fochabers, was diagnosed with photosensitive epilepsy while she was in the first year of her photography course at North East Scotland College.
Despite being advised by doctors to quit, she persevered and graduated from Robert Gordon University (RGU) with a BA in commercial photography yesterday, surrounded by her proud family.
The achievement was all the more special for the former Milne's High School pupil, as she was previously diagnosed with Lyme's disease at the age of 16 and her studies were badly affected.
"I was constantly tired and found it really difficult to get out of bed," she said.
"I did not have a lot of energy. I had to drop all of my Highers apart from art because of it, which meant I did not have any qualifications.
"I did a part time course in Elgin after that, and managed to pick myself up so I could get some Highers. After that I applied to the college here, and in the first year I had a seizure and got the diagnosis of photosensitive epilepsy."
She was able to combat the condition in a variety of ways, including limiting her time in the studio, and carrying out most of her shoots outside.
She said: "The doctors recommended that I quit but I loved the course so much and photography had become my life, so through determination and persistence I carried on."
Miss Young is starting up her own commercial photography business in Foachabers, and hopes to go on to work in advertising.
"I would like to work in magazines and on billboards," she said.
"I still have my knockbacks but university life has taught me how to deal with them, learn from them and keep aiming high."