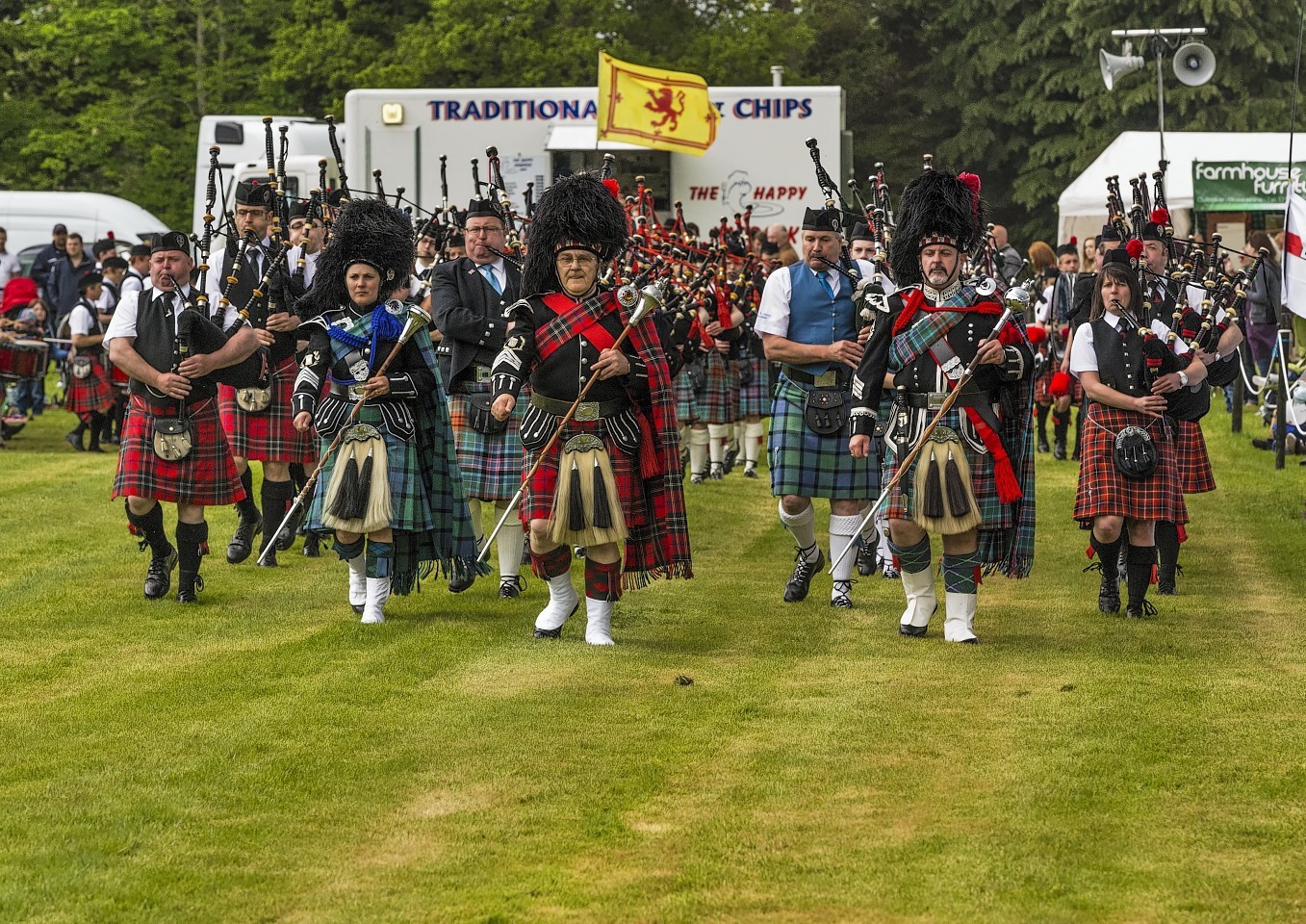 Thousands of people turned out to enjoy the annual Gordon Castle Highland Games and Country Fair yesterday.
Among the highlights were the food court, which featured fine foods, whiskies and wine, as well as demonstrations from chefs using local produce in AEG's mobile kitchen.
In the field events, the winner of the Gordon Castle 10K was Paul Murdoch, with a time of 38 minutes and 58 seconds.
The ladies winner was Louise Cartmel, who completed the course in 43 minutes and 59 seconds.
A ground record was set in the heavy category with Lucas Waunta throwing a 56 pound weight over the bar.
Amongst the winners in the Highland dancing categories were Erin Forbes from Buckie in the four years primary level and Amy Chalmers from Keith in the five years primary.
Ros Lewis, Events and Business Development Manager at the Gordon Castle Estate, said: "It was a great day and the weather was very kind.
"We're all very pleased at how the day went.
"The numbers were up on last year. We think there was about 10,000 this year, but we'll have the exact numbers in a few weeks time.
"We had two new arenas which received positive feedback.
"It is a particularly good family day out with lots of activities for children such as children's races, cake icing competition, and a fun dog show."
Angus Gordon Lennox, owner of Gordon Castle, said: "It was a brilliant day and thanks go to everyone who was involved.
"There was a number of factors which contributed to it being a success such as all the hard work by the team led by Ros.
"The weather was nice and the volunteers did a tremendous job.
"There was a great enthusiasm amongst everyone.
"The food court went down well along with the new country pursuits arena.
"We received good comments from the heavy weights they liked the intimate setting.
"We expect to have even more themes next year."