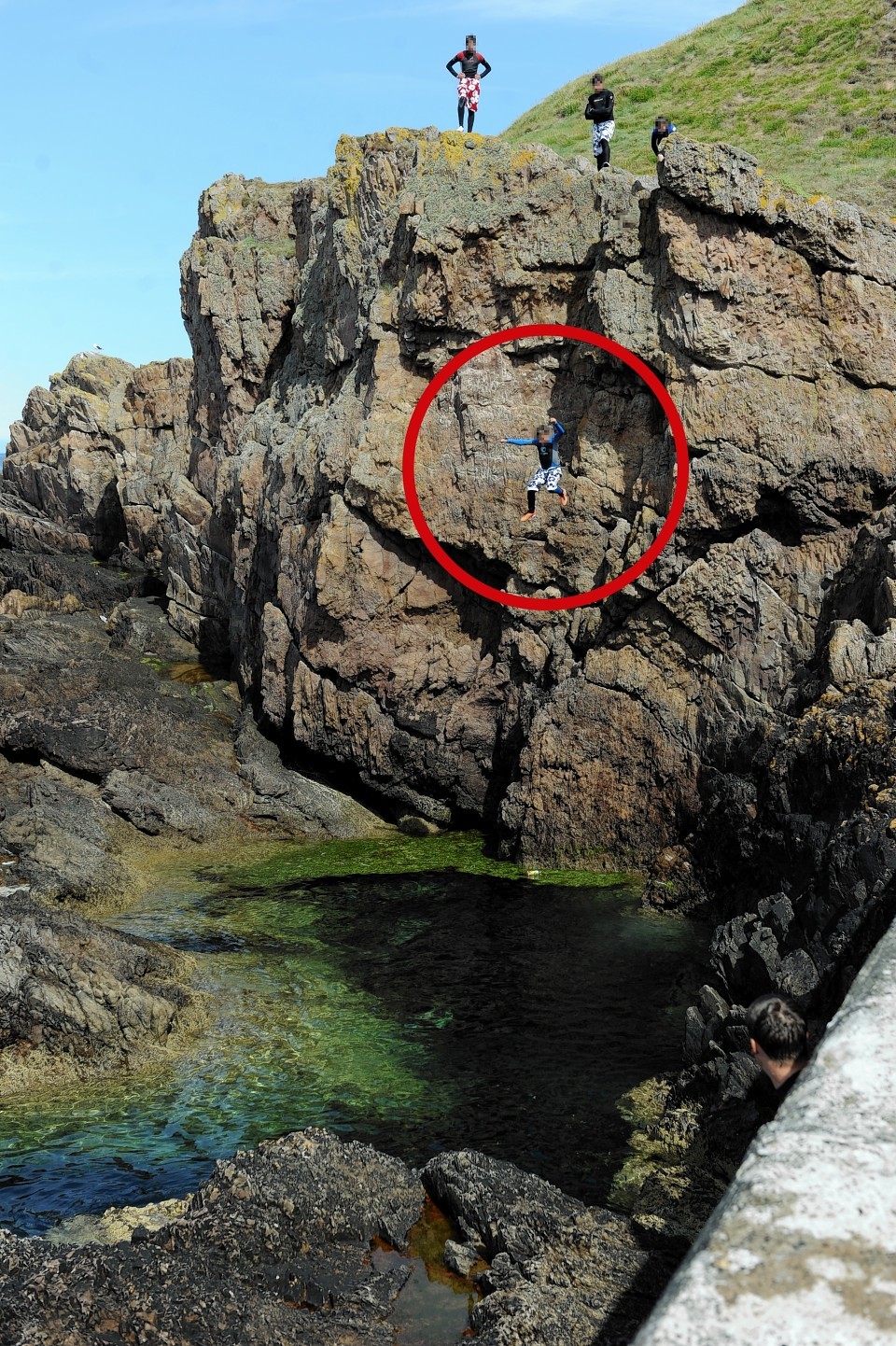 Residents in a Moray village have defended the daredevil practice of "tombstoning" by saying it's a local tradition that dates back generations.
In yesterday's Press and Journal we published pictures of youngsters from Portknockie leaping into the sea from the top of a cliff – known locally as the Rockadoom.
The Coastguard has condemned the practice which has claimed 20 lives across the UK during the past decade.
However, some locals argue that tombstoning – also known as dooking – is not dangerous if you know what you're doing.
One father said: "The real dangers are when holidaymakers join in.
"They see other people enjoying it and then think they can have a go as well.
"But our kids are brought up doing this. They know the tides, they know where and when to jump.
"I used to jump myself over 25 years ago.
"Of course, you always have concerns. Nobody could ever claim that it's without risks.
"But if you look back there have only been a couple of broken legs in Portknockie over the past 40 years.
"How many times in that same period will the coastguard have been called out to rescue people in dinghies, canoes or creel boats?
"Over the past fortnight my lads have been going out in their wet suits at 10.30am and not coming back until 9.30pm.
"I'd far prefer them to be doing this than sitting at home playing computer games all day."
In 2009, Stuart MacDonald, a 27-year-old Aberdeen man, died while leaping at the harbour in nearby Findochty.
As many as 20 youngsters were tombstoning at Portknockie on Tuesday when the P&J took pictures.
One who was photographed said: "The man from Aberdeen had never been tombstoning in his life and did not know the tides.
"We, on the other hand, have been brought up here and know the area very well.
"We also never go alone and are always looking out for each other.
"The hobby is a tradition and keeps kids out and active."
The difference in the water levels between low and high tide in Portknockie can be as much as 10ft.