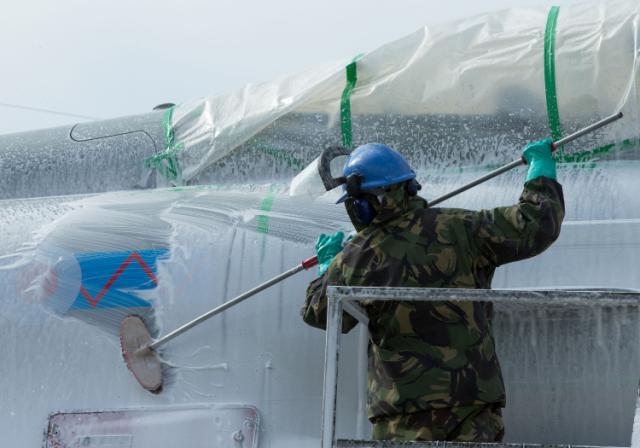 Washing the car can seem like a chore to some, but what do you do when you have the world's most advanced fighter jets to clean?
As this picture shows, the team at RAF Lossiemouth has come up with an innovative way of cleaning the Typhoon jets – installing the aptly-named Rhino rig.
Due to its coastal location, the aircraft get covered in salt, which if left untended can lead to corrosion and a significant flight safety issue.
Sergeant Julie Rowland, who is in charge of aircraft maintenance at the base, came up with the idea for the rig, which is now in place to help the team get to those hard-to-reach spots.
She said: "This was no small project to take on. We have been washing Tornado aircraft at Lossiemouth for some time, but the Typhoon is different due to the composite construction of the aircraft."
Whilst waiting for the rig to be installed, trials were performed with Typhoon aircraft to check the compatibility of existing work platforms to ensure every part could be washed.
Hugh Brannigan, part of the civilian wash team, said: "It's not as simple as washing your car at home.
"These jets are worth millions and have some pretty sophisticated kit on them, not to mention their size."
All aircraft from 6 Squadron will be cleaned in the coming months.
The RAF Lossiemouth base welcomed 6 Squadron Typhoon crews in June, who replaced the now disbanded 12 (Bomber) Squadron and the 617 Squadron – known as the Dambuster – which both flew Tornados.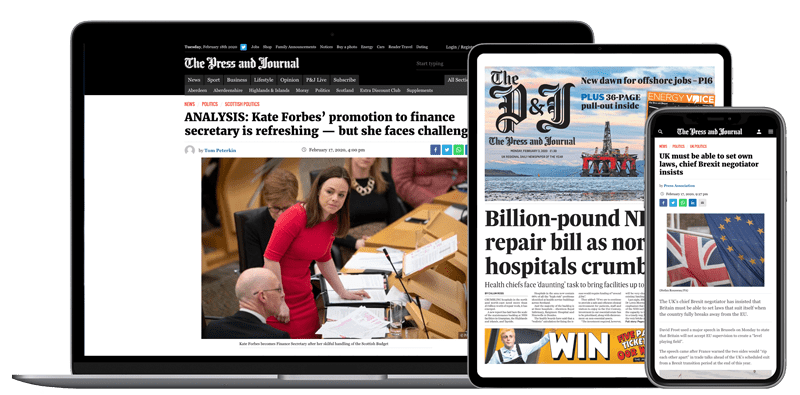 Help support quality local journalism … become a digital subscriber to The Press and Journal
For as little as £5.99 a month you can access all of our content, including Premium articles.
Subscribe