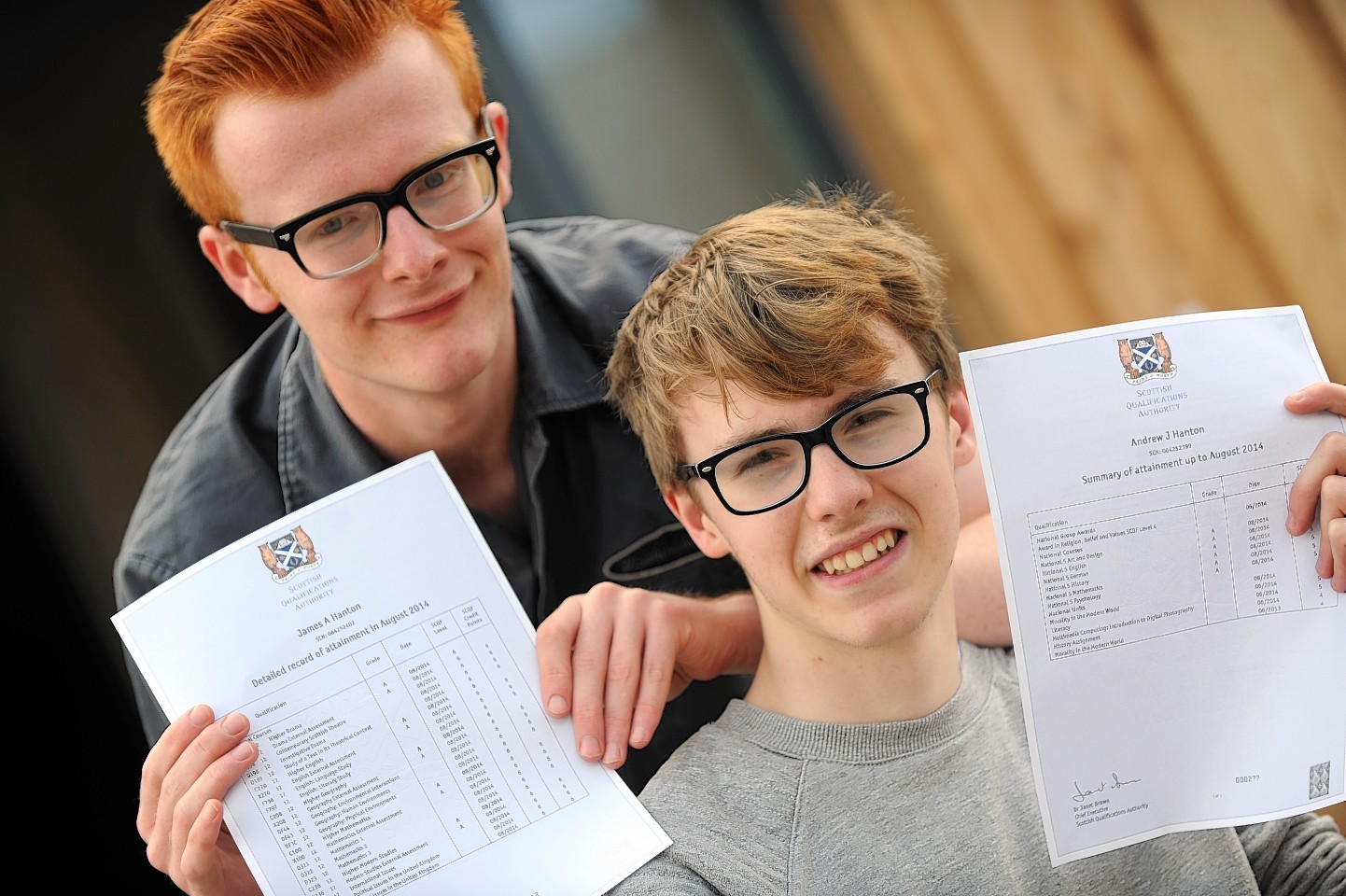 Two Moray siblings showed brains run in the family yesterday, after they both scored top grades in their exams.
Forres Academy pupil Andrew Hanton couldn't believe his eyes when he discovered he had achieved six As in his National 5s.
And he wasn't alone in celebrating the good news, as his 17-year-old brother James also notched up five As for his Highers in maths, drama, modern studies, geography and English.
Andrew, who studied English, maths, art and design, psychology, German and history, said: "I was dreading the results and opened the envelope very, very slowly. It wasn't completely what I expected and I was very relieved and pleased.
The 16-year-old, who lives near Forres, added: "I think all the hard work did pay off. I'm very glad as we're told all the work will pay off but you don't fully believe it, and once you open the envelope it makes you feel proud of yourself."
This year the ambitious youngster is dropping three of his subjects to take biology and chemistry instead for a more science-based approach.
He decided to make the change after thinking about what he wanted to do rather than what he was necessarily best at.
Once he obtains his Highers next year he plans to do two Advanced Highers before going to university to study either biomedicine or neuroscience.
Last night he and his brother celebrated their results with the family at their grandmother's house.
Andrew says the support given to him by the school was "impeccable" and the amount of advice he received was "beyond expectations."
"I couldn't fault the teachers", he added.
As for next year he says he is "looking forward" to the challenge of Highers and seeing himself progress further.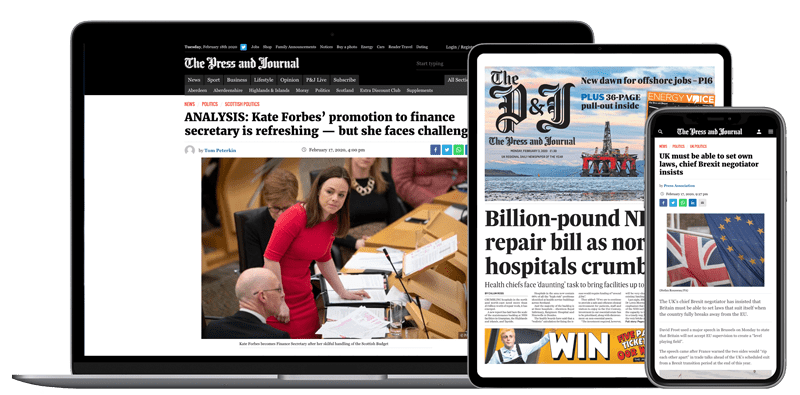 Help support quality local journalism … become a digital subscriber to The Press and Journal
For as little as £5.99 a month you can access all of our content, including Premium articles.
Subscribe