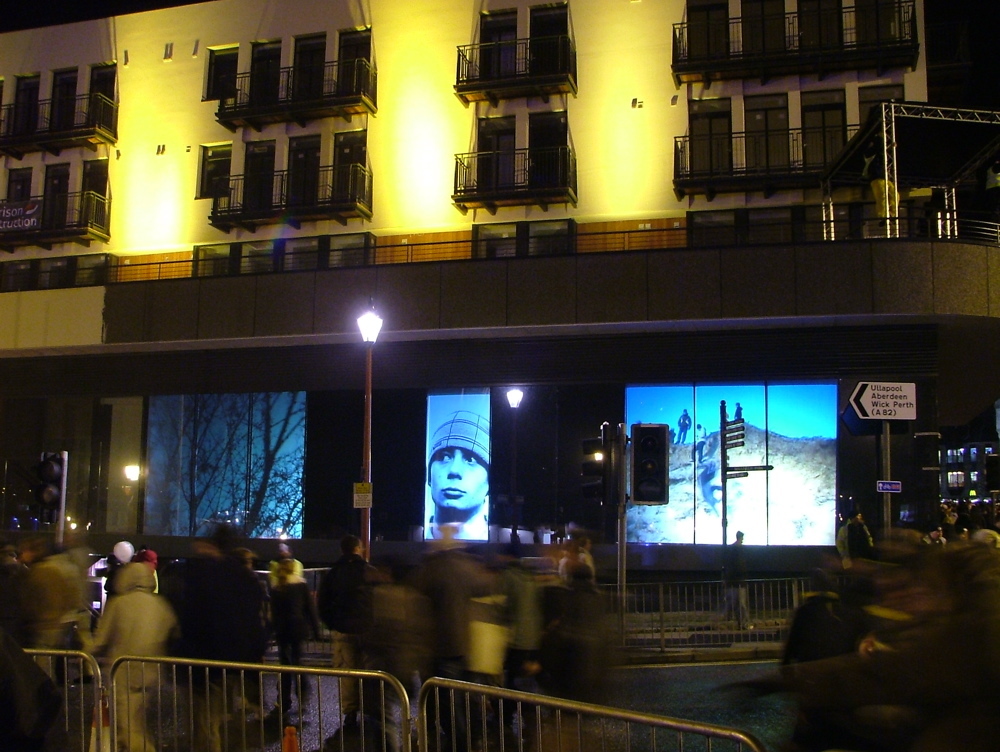 Elgin's High Street is set to be turned into a giant cinema in the run-up to Christmas.
More than 50 short films featuring local people are going to be projected onto windows belonging to dozens of buildings in and around the town centre.
Street Scene is the brainchild of Moray arts company Wildbird which has been awarded £40,000 from Creative Scotland to create a large-scale outdoor exhibition.
The company is planning to set up a pop-up studio in the St Giles Centre in order to make the short films.
Artist Chris Lee, who lives in Cabrach and is one of Wildbird's two directors, said: "We're now looking for people to appear in the films.
"This isn't the X-Factor – we don't want people to come along and do a turn.
"Instead, we're looking for anyone who can do or say something interesting.
"It might be something serious and hard-hitting, it might be something fun and silly.
"We could have a couple kissing – they might be having a furious argument.
"It's all down to the people of Moray.
"We are really curious and excited about discovering what people are going to come up with."
Wildbird, which also features Kingston-based filmmaker Graeme Roger, was set up in 2006.
The pair decided to go into partnership after both being involved with productions by the National Theatre of Scotland.
Although the company has projected films before in Inverness and other venues, the Street Scene project in Elgin will dwarf anything that it has attempted before.
Mr Lee said: "We want this project to be unique and unusual. We want it to bring people from far and wide to come into the town to witness it.
"Look up above the shops the next time you're walking along the high street and you'll see scores of empty windows because the rooms are empty and unused.
"This is about filling those windows with people and bringing them to life again.
Anyone wishing to be on camera or help out behind the scenes should email info@wildbird.org.uk