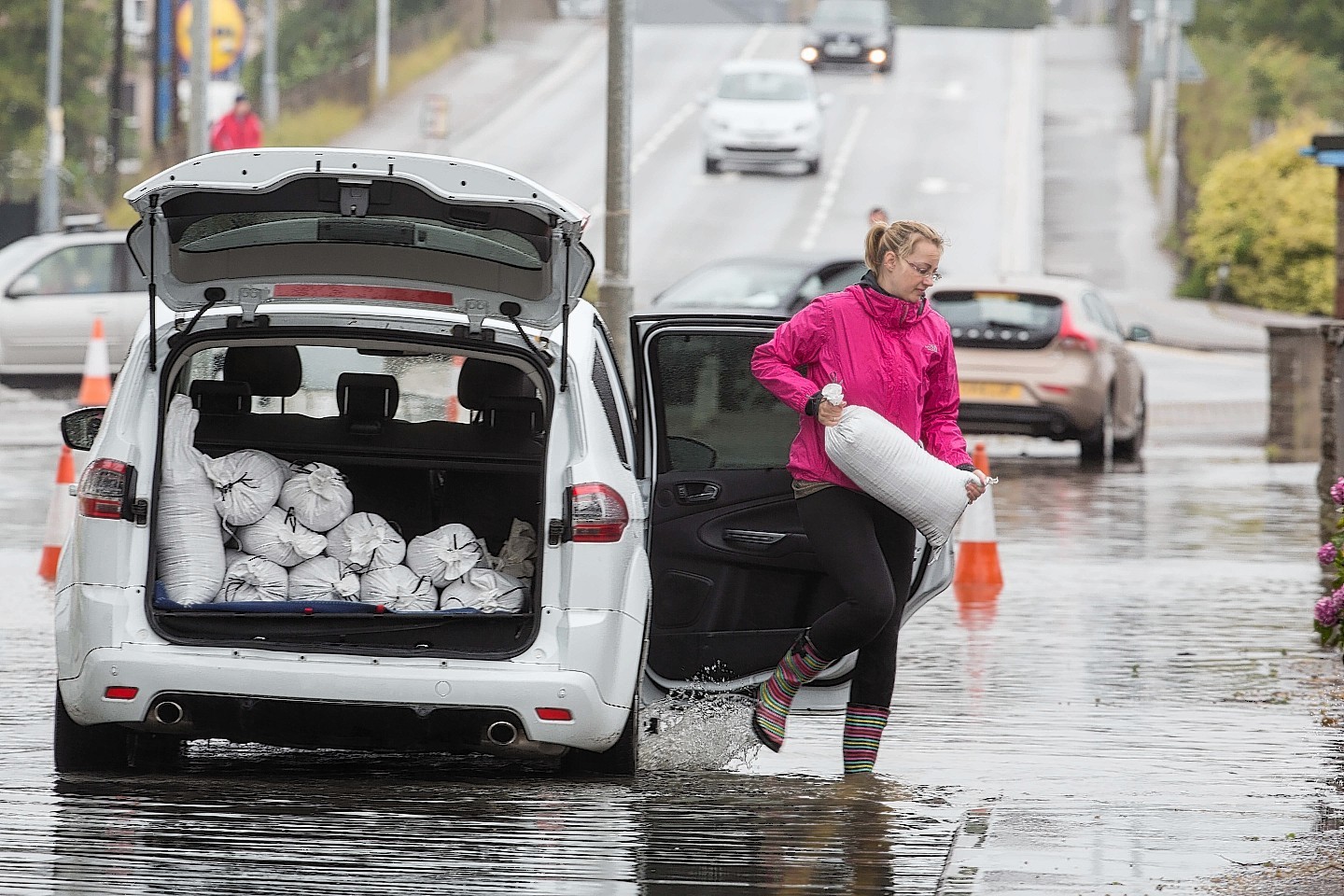 Yesterday's deluge was the first real test of the £85million anti-flooding measures started in Elgin after the devastating storms of 2009.
Moray Council and the police made preparations yesterday afternoon to evacuate families from 200 homes following fears that the River Lossie might burst its banks.
Facilities were set up in Elgin High School to cater for residents from Chanonry Road, Pinefield Road, Lossie Cottages, Three Rivers Walk, Newmill Road and other streets most at risk.
Speaking from the scene, Moray Council leader Allan Wright said that despite the damage caused the flood works had saved large parts of the town.
He added: "The flood scheme is undoubtedly helping and providing protection to homes that are under threat.
"But the scheme is not complete and won't be until next May, therefore there are gaps.
"Council staff have been out since 3am and have been doing everything in their power to help.
"The evacuation is a precautionary measure.
It's much easier for people to walk out of their homes than it is to have to take them out later by boat.
"There's just been a remarkable amount of rain over the last 24 hours.
"The forecast is better for the rest of the week. Hopefully, that will prove to be the case.
"What can be said for certain is that without the flood defences that have been finished many homes would have flooded.
"We wouldn't have been evacuating people from their homes as a precaution – it would have been a necessity."
Councillor Wright also recalled the devastation of five years ago.
He said: "I remember very well the appalling floods of 2009 when many people had to be evacuated and were out of their homes for days and even weeks.
"I also remember visiting the rest centre at Bishopmill where they were evacuated to.
"The sense of camaraderie there was fantastic – but I would not wish for anyone to have go through that again."