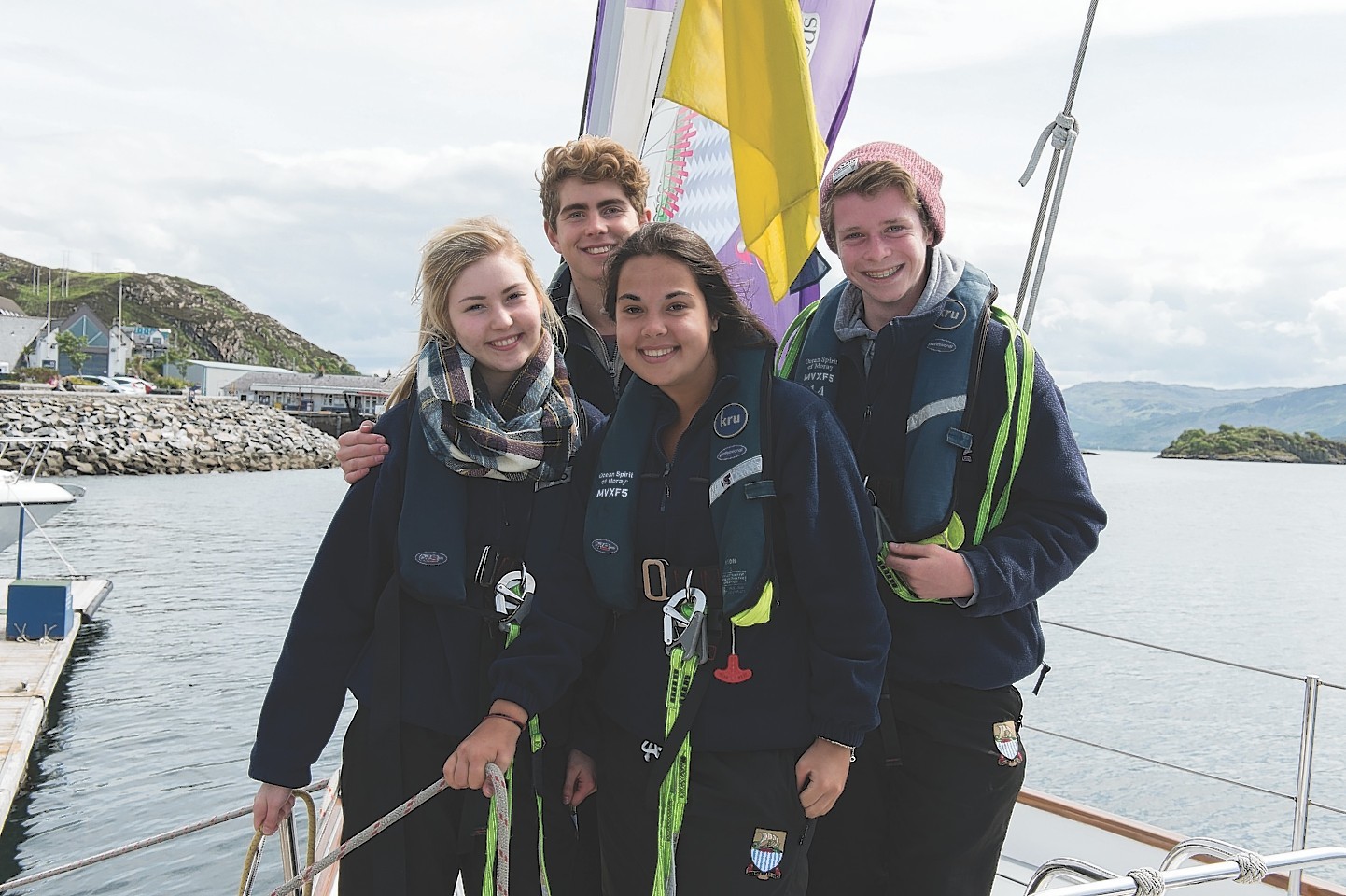 Gordonstoun pupils and staff completed the last leg of a celebratory 80-day sailing voyage around the United Kingdom at Plockton yesterday.
Aboard the 80ft Ocean Spirit of Moray, more than 100 pupils and faculty members sailed over ten legs to mark the school's 80th anniversary.
Student Billy Forsyth, one of 10 pupils who sailed from Portsmouth to Bristol, said: "It took us 12 days and, literally, we had plain sailing for the most of it.
"The weather was wonderful, the wind was great, and nothing went wrong.
"We went out with a really good group of teachers and pupils who I didn't know from different year groups and teachers who had never taught me before, and it was really good to get to know them.
"There were people who sail all the time, people like me who just like to mess about on the boats, and people who hadn't sailed at all, so it was a really good mixture of abilities and we were able to teach each other."
The Ocean Spirit of Moray's primary function is as a sail training vessel for students, and at times when conditions were either too rough or too calm to sail, the four permanent crew members practiced emergency scenarios.
Seventeen-year-old Billy started at Gordonstoun at the age of nine and said he simply could not pass up the chance to get involved in the school's birthday celebrations before he leaves to pursue a degree in film studies at Oxford Brookes University in September.
He said: "This was my fifth Gordonstoun trip, and I sail smaller dinghies with a friend of mine.
"The guy in charge of sailing at Gordonstoun stood up in an assembly in February and announced the trip.
"I was sitting next to one of my mates and we just looked at each other and thought, 'yeah, that would be brilliant'.
"In the summer the boat does tall ship races and last year they went up to the Arctic to Spitsbergen in Norway, so the boat gets used the whole summer."
All Gordonstoun students undergo a programme of seamanship as part of the curriculum, and the sail training school's founder, Karl Hahn, described the Moray Firth as "my best schoolmaster".
When asked if he could sum up the trip in three words, Billy said: "Really good fun. That would be the best way to describe it."