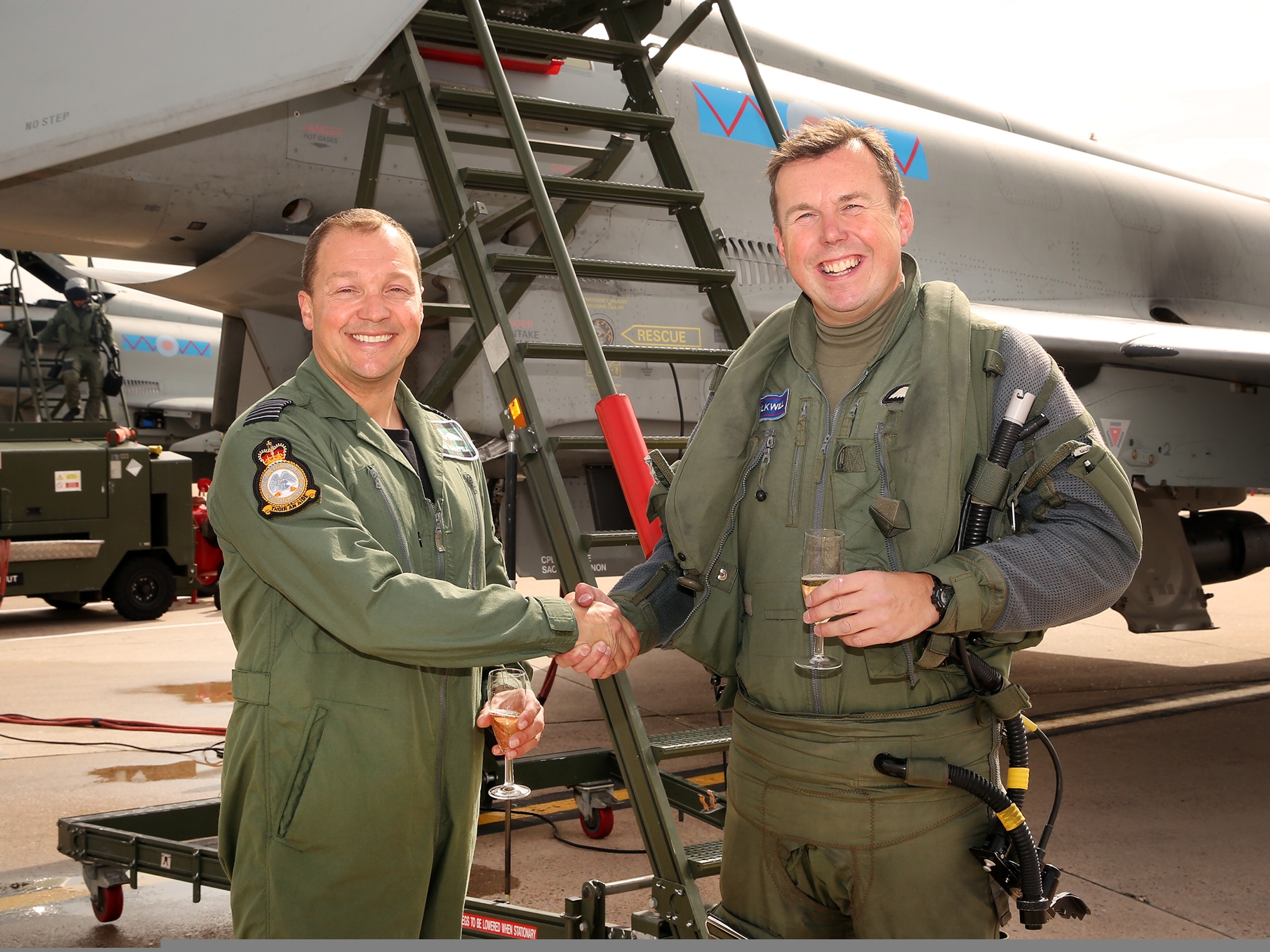 RAF Lossiemouth is preparing to welcome a fresh face on board as a new commander steps up to lead 6 Squadron.
The Typhoon squadron has seen changes in recent months having relocated from RAF Leuchars, Fife in June.
Former wing Commander Mike Baulkwill leaves the squadron on a promotion to group captain and will take a post in the Chief of the Air Staff's Office as Permanent Staff Officer.
To celebrate the occasion Wing Commander Baulkwill was met from his final sortie by Lossiemouth Station Commander Group Captain Mark Chappell and members of 6 Squadron.
Wing Commander Baulkwill was full of praise for 6 Squadron, he said: "It has been a great honour to command No 6 Squadron The Flying Can-Openers.
"For the last 100 years, the squadron has provided air power around the world and as we look forward to the next 100 years, I know that 6 Squadron will continue to provide the Royal Air Force with a capable, mobile and effective combat air squadron for use anywhere in the world.
"The 6 Squadron engineers, support staff and pilots have all worked seamlessly together, providing serviceable aircraft, full mission support and operational capability for the squadron, the support they have all given me has been tremendous and unwavering."
Taking control of the unit is Wing Commander Jim Walls who has five years experience of flying the Typhoon. He previously held a position in air capability planning at the MoD in London.
Wing Commander Walls said: "It is a true privilege to take command of 6 Squadron, especially during its Centenary Year. Wing Commander Mike Baulkwill has left the Squadron in outstanding form.
"I shall endeavour to continue his good work and to ensure that, as with the last 100 years, we are always able to say: 'We are ready'."
The squadron will provide aircraft and crews to man the Quick Reaction Alert which is designed to intercept threats to UK airspace.
This responsibility will transfer to the station in September.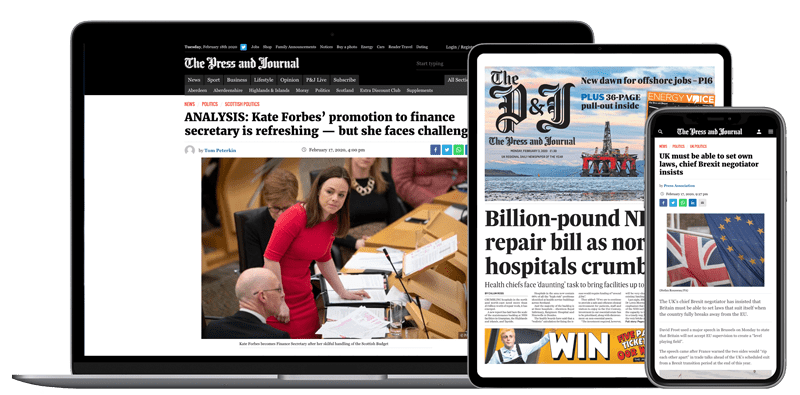 Help support quality local journalism … become a digital subscriber to The Press and Journal
For as little as £5.99 a month you can access all of our content, including Premium articles.
Subscribe