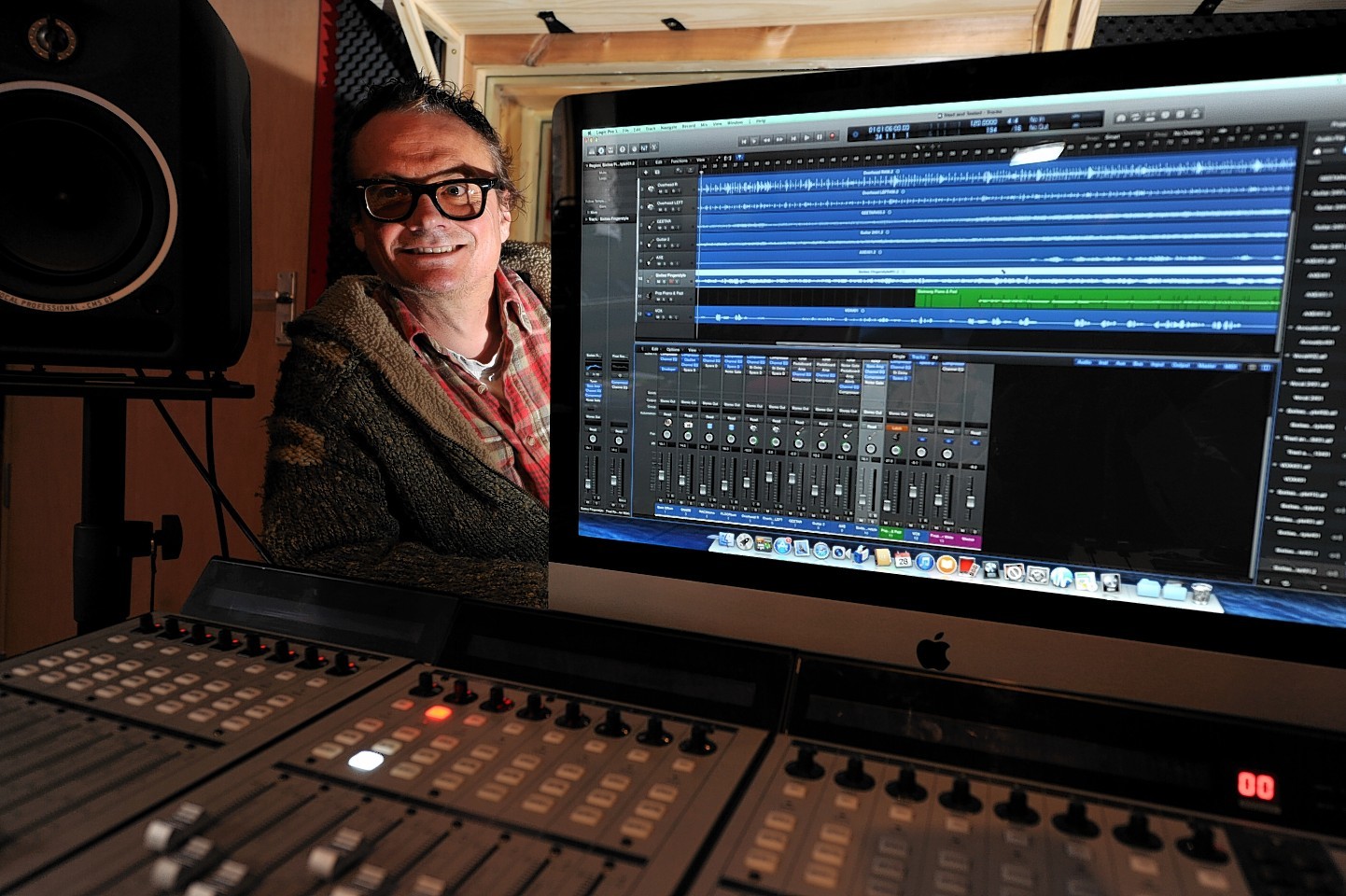 A musician whose guitar allowed him to travel the world is offering young Moray artists the chance to make their own way in the music industry.
Mick Wheeler has played at Glastonbury, with the Pogues, in front of crowds as big as 10,000 people and with Oscar-winning score writers.
Now, the Keith-based owner of Bothy Studio is focusing his talents on encouraging the next generation of singer-songwriters.
Mr Wheeler is offering 10 passionate musicians the opportunity to record and distribute their own work for free.
His Access Demo programme allows young people, aged between 12 and 25, to record a 3 track demo CD for free in a professional recording studio.
The Creative Scotland-backed scheme is exclusive to Moray and will provide invaluable in-studio experience.
Mr Wheeler said that learning about the technical side of making music is a hugely important part of the programme.
"It's not just about the end product, but the experience they get in the studio," he said.
"After the programme, these artists should have the confidence to go to another studio and ask for what they want because they will be familiar with their surroundings."
Participants will get three days recording and support time in the studio, after which they will get to take home 40 copies of their CD.
For Leicester-born Mr Wheeler one of the greatest rewards of this programme is the diversity of talent he gets to help.
He said: "To be eligible for the week-long course, the only condition is they need to be writing their own songs.
"They can be from any musical genre and can be bands or solo artists.
"Some will come into the studio and be ready to record right away, while others will need some time to work on their material.
"The great thing is the diversity of applications we've had, from country to heavy metal."
The closing date for applications is September, 15.
All applications should be sent to bothystudio@hotmail.co.uk