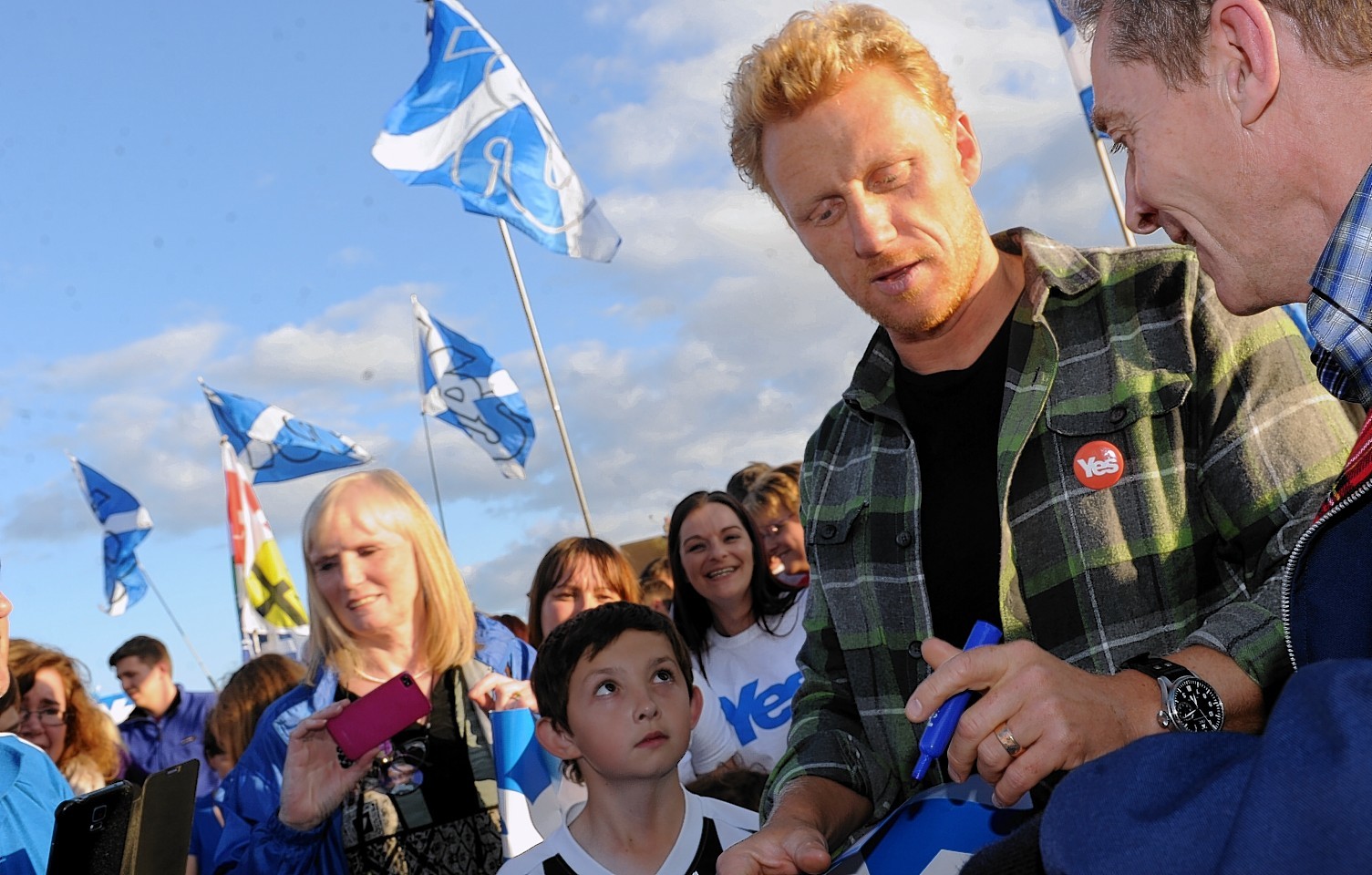 Film star Kevin McKidd was in his hometown last night to support Yes campaigners ahead of tomorrow's historic referendum.
Hundreds of Yes voters turned out in their sea of blue to meet the actor who grew up in Bishopmill, Elgin.
Mr McKidd, 41, said: "I've always been a supporter of independence for Scotland and I think its going to create more equality for Scottish people.
"I don't live in Scotland so I don't get to place a vote, but I do feel its going to create a more democratic equal Scotland.
"All my family are still here and my friends, all my friends, who I very much trust their opinion are all yes supporters – I've been interested to hear what they've had to say from their individual perspective."
Mr McKidd said that in an independent Scotland he would hope that more films would be produced as films coming out of Scotland had tailed off in recent years.
He added that the eyes of the world are on Scotland: "Scotland feels very emotional just now, but it's exciting and a moment in all our life times that we are going to look back and remember.
"I think everybody is going to be relieved when Friday comes, no matter what happens because we can get on with it.
"People are engaged just now and involved in the process and I think that's inspirational."
SNP MP Angus Robertson said: "It's great to see so many volunteers out helping the yes campaign and Kevin is well known in Elgin and throughout Moray and we're delighted that he's backing the yes campaign and encouraging people to come out in the last hours to help secure a historic victory."
Mr McKidd attended Seafield Primary School and Elgin Academy and was a member of the local amateur dramatic group, Moray Youth Theatre.
He is best known for his role in Trainspotting where he played Tommy MacKenzie. He has also starred in Brave and Made of Honour.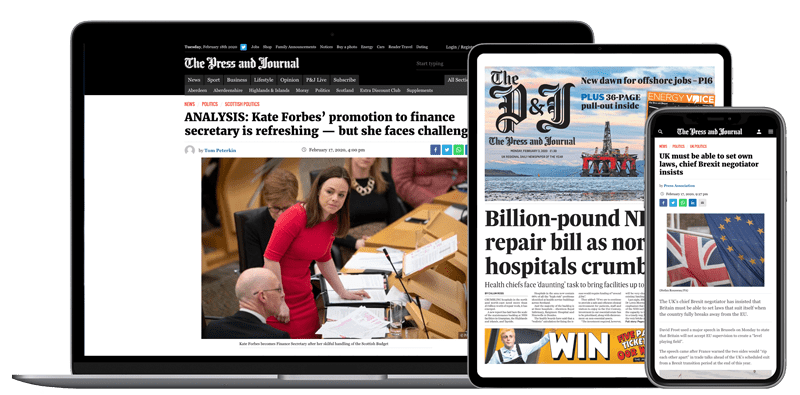 Help support quality local journalism … become a digital subscriber to The Press and Journal
For as little as £5.99 a month you can access all of our content, including Premium articles.
Subscribe