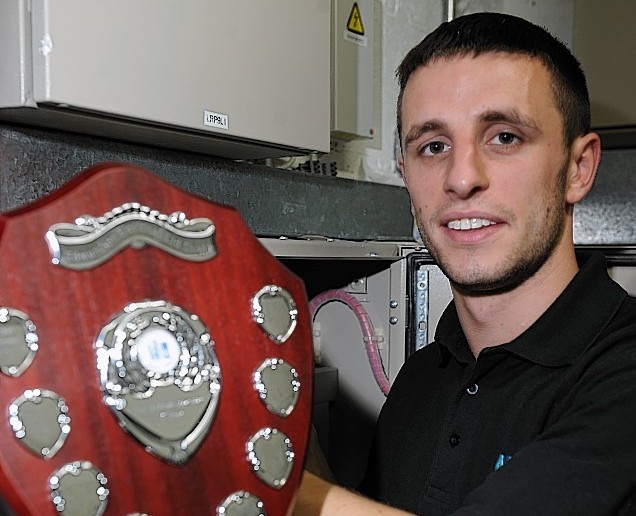 A Burghead man has received an award for being the top electrical engineering apprentice at Moray College.
Stephen McKenzie, 23, who is in the third year of his electrical installation course, received his prize shield at a ceremony on Monday evening.
He said: "I'm doing an apprenticeship with McDonald & Munro where I'm gaining a range of practical hands-on-skills and experience.
"McDonald & Munro have put me through college and I sit my final exam next year, which assesses what I've learned overall, I'm feeling prepared for it.
"After that I can work independently, just now I'm shadowing someone."
Mr McKenzie, who attended Lossiemouth High School, said he always wanted to be an electrician and the award was recognition for the work he has done.
He said his employers have given him good support: "The facilities at Linkwood are very good with good lecturers. My employers have really helped especially Graham Morrison and Miguel Gonnez."
Mr Morrison, the owner of McDonald & Munro said: "Stephen is a great worker and he does whatever he is asked to a high standard.
"I'm delighted for him winning this award."