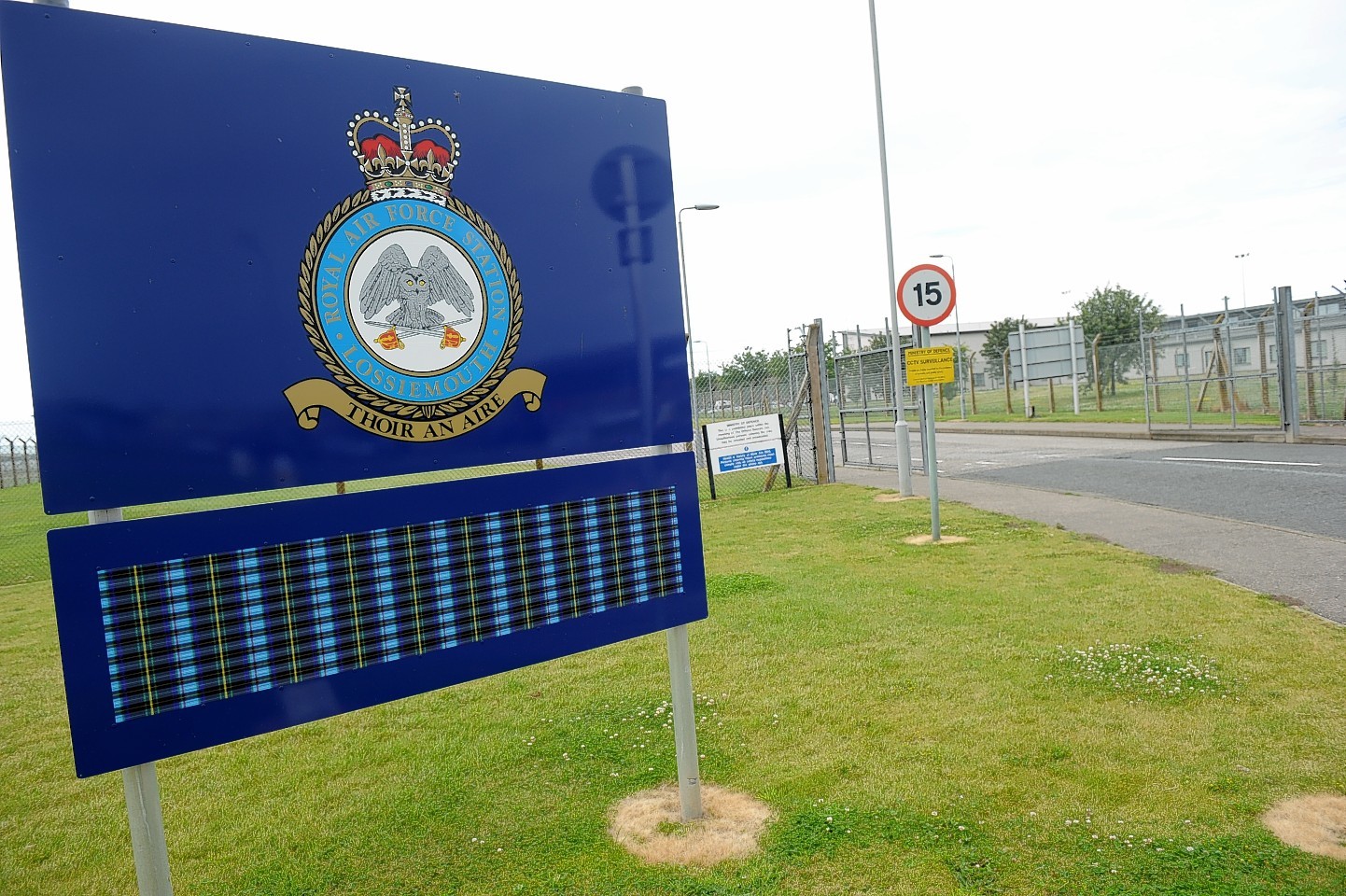 The Duke of York visited RAF Lossiemouth yesterday to be updated on the role of the Typhoon force at the station.
Station commander Group Captain Mark Chappell showed Prince Andrew, who is the station's Honorary Air Commodore, the recently refurbished facilities.
He was then given a tour of the emulated deployable cockpit trainer which is used to provide simulated flying training to Typhoon crews.
Gp Capt Chappell said: "The duke's previous flying experience was obvious during his visit today; he was very interested in the technicalities of the Typhoon's engineering and its reliance on modern electronics. Although his flying skills were not put to the test, he showed remarkable awareness of the issues faced by today's aviators."
He added: "It is always a privilege to meet the duke and we hope it won't be long before he is able to join us again."
Wing Commander Mike Sutton, officer commanding 1 (Fighter) Squadron showed Prince Andrew the building's occupied by Lossiemouth's newest Typhoon squadron.
The duke took the opportunity to speak to squadron engineers about the advanced electronics that are an everyday part of modern fast jets.
Squadron Leader Tim Lowing, the senior engineering officer for 1 (Fighter) Squadron, gave the duke a brief on the controls of the Typhoon FGR4.
The prince was also keen to see the Quick Reaction Alert personnel currently on duty. He was shown the engineers and pilots on-call area and viewed the Typhoon aircraft sitting ready for any scramble.
Squadron leader Jim Lee, of 6 Squadron, explained to the royal visitor how the aircraft and personnel have to be on standby 24 hours a day, 365 days a year.