 Moray's bid to become the home of the ambitious spaceport project took a major step forward yesterday.
Moray Economic Partnership submitted their proposal – co-ordinated by Highlands and Islands Enterprise – to the Civil Aviation Authority's spaceport consultation, highlighting the potential held by Kinloss Barracks and RAF Lossiemouth.
The group claimed they have the experience and skills to make them a "serious contender".
Drafted by independent consultants, the document states: "Moray recognises the fantastic opportunity a spaceport development could bring to the region. We have the demonstrable track record on delivering new enterprise and high-tech business.
"Moray has the already acknowledged ability to support space tourism today, we understand the enormity of the task in creating a spaceport but genuinely believe have the experience, knowledge, skills and infrastructure to be the ideal location and serious contender.
"We care about people, we care about the environment, we embrace change, and we would be delighted to meet with appropriate UK Government departments to discuss our response in more detail, and look forward to working together to maximise the very evident economic opportunity for the UK."
Chairman of both the Moray Economic Partnership and the economic development and infrastructure committee, councillor John Cowe, said that Kinloss was a clear front runner for the spaceport.
"While this is just the first step in a selection process that involves the whole of the UK, we the council and MEP believe that Moray has an excellent chance," he said.
"The Civil Aviation Authority (CAA) will consider all responses before moving to the short-listing stage of the process, which if Kinloss is on that list will require further work to press our case.
"The economic benefits from such a project are enormous, and every effort will be made to bring it to Moray."
The global space market is estimated to be worth £400billion. Sir Richard Branson's Virgin Galactic has pledged its support to a UK spaceport.
The CAA is expected to release a short list of potential sites in November.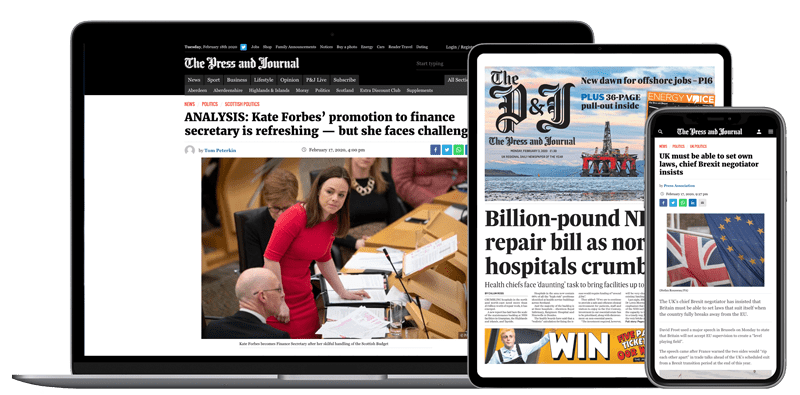 Help support quality local journalism … become a digital subscriber to The Press and Journal
For as little as £5.99 a month you can access all of our content, including Premium articles.
Subscribe